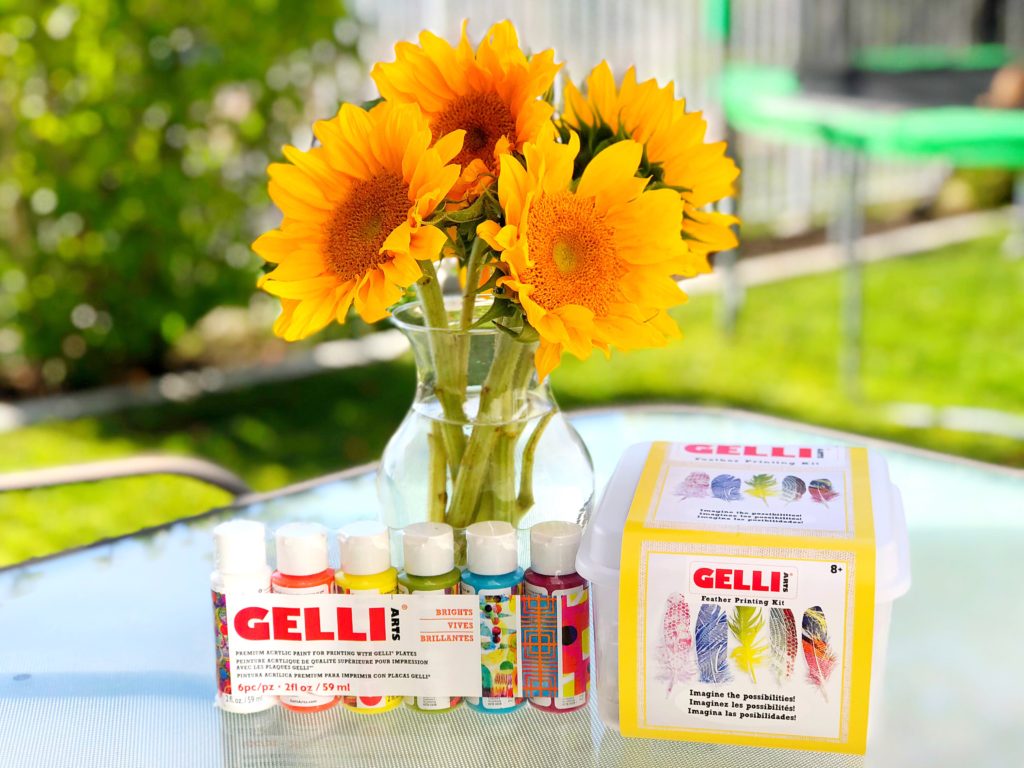 Gelli Feather Printing Kit
I often try to sway my kids to do arts and crafts with me because if keeps them off the screens and I find that doing crafts engages their creativity and sparks their imagination. This weekend my daughter and I tried out a new project called feather printing with a  kit from Gelli Arts.
It's an all in one DIY craft kit . It comes with a 5" x 5" Gel Printing Plate, (3) 1 oz. Premium Acrylic Paints, 4" Roller, 8 White Feathers, 3-sided mini Texture Comb, 12 pcs. of 5" x 5" Parchment Paper, 3 Design Elements, easy to follow instructions and a convenient Storage Container to keep your kit neat and organized.
If you are wondering to yourself, why would I enjoy creating printed feathers here are some uses for beautiful feathers:
Affix a bobble to a layer of feathers & voila you have a beautiful broach

Give an old hat new life

Adhere to a pair of dress shoes.

Make your tween look hip by putting them in her hair

Add the wow factor to your dream catcher by using colorful printed feathers. 

Add the finishing touches to a holiday centerpiece or decoration
Instructions Are Easy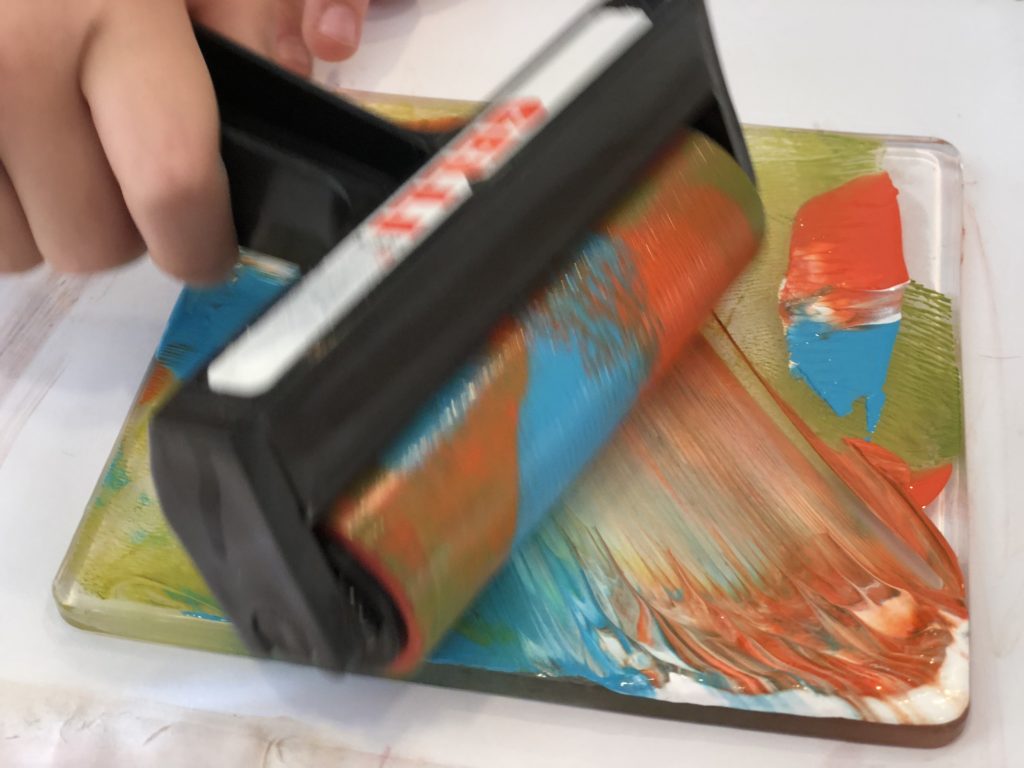 Start by placing a small amount of paint on the gel plate.
Then roll it out.
Place feather on top and cover it with a piece of paper. Press down to transfer the paint. Remove
Add more paint to gel plate and use the included tools to form wavy designs or bubbles. You can even use the bubble wrap it came in.
Lay feather down on other side. Cover it with piece of paper and press down to transfer the paint.
Keep repeating until you are satisfied with your design.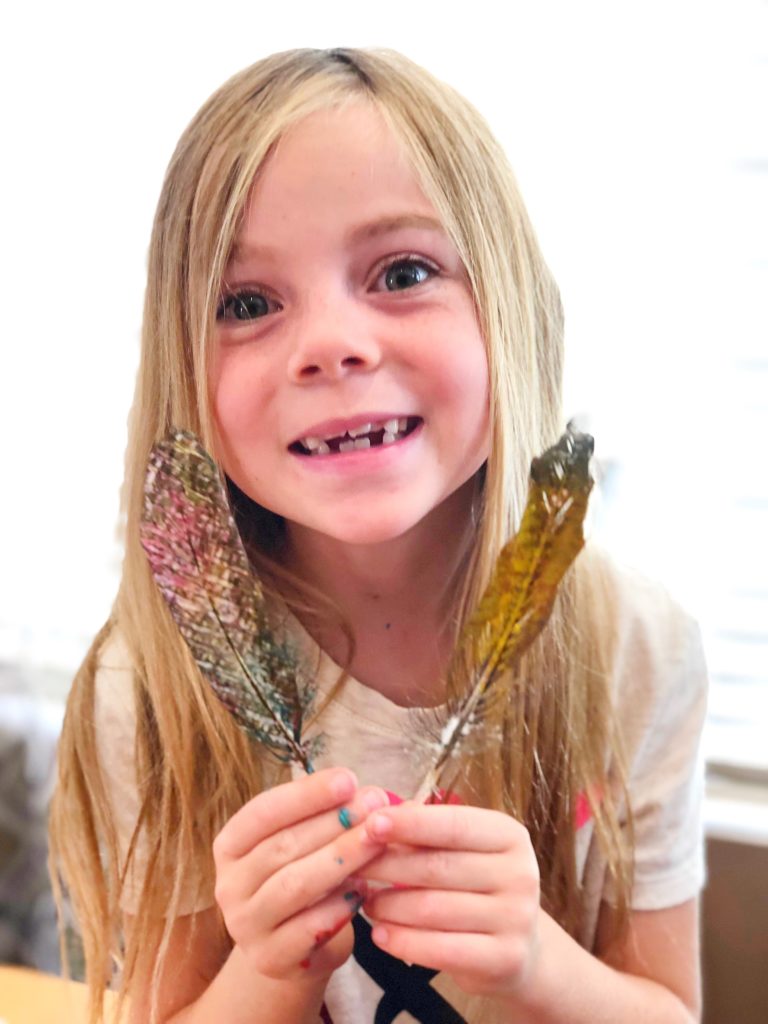 Watch The Demo Video
This was a great way to bond with my daughter and watch her express herself. For more information visit Gelli arts on Facebook and on Twitter.