Skin Care By Alana
Beautiful Skin begins with a good home skin care routine. It is also achieved with regular facials and quality products. This past weekend I was invited to be pampered by Linnsey Olson at Spa Alana. Linnsey is a licensed esthetician that has been practicing for 8 years. When she told me that I did a double take because she looked like she was fresh out of high school. So she is her own walking billboard for good skin care!
Linnsey was raised in the beauty/spa business as both her parents worked in the industry. Naturally, she decided she wanted to become a part of it too. She joined her sister down in Dana Point to become a part of Spa Alana. Linnsey knows what she is doing. I was greeted by her at the door in a beautiful lobby with running water, candles, calming music AND a chocolate on my pillow. I knew I would like her right away! I was able to relax and let my face get cleansed, detoxed and brightened with a Vitamin C treatment.

Spa Alana Treatment Room
I loved that the room was quiet, warm and calm. As I laid there, I was massaged and cleansed with the most delicious smelling products. Citrus and coconut and massaging made me feel like I was on vacation! I love to learn, so I was asking Linnsey all sorts of skin care questions through the treatment. She is a wealth of knowledge! Did you know that you should actually wash your face twice at night? Once to remove makeup and another to remove dirt and oil. Or did you know that you should get facials at least 4 times a year?

Linnsey offers memberships for facials with a discounted rate. She also provides skincare kits with some treatments, so that fresh glowing skin will last! Linnsey also likes to take on a challenge, so if you or someone you know has problem skin, she will gladly take it on and you will be glad she did! Spa Alana offers many treatments including waxing, facials, microderm as well as brow and lash tinting. It also has many beauty products available that have all been tested and approved by Alana. Spa Alana is on the corner of Golden Lantern and San Juan just up the hill from beautiful Dana Point Harbor. Now go get pampered!
Products Offered At Spa Alana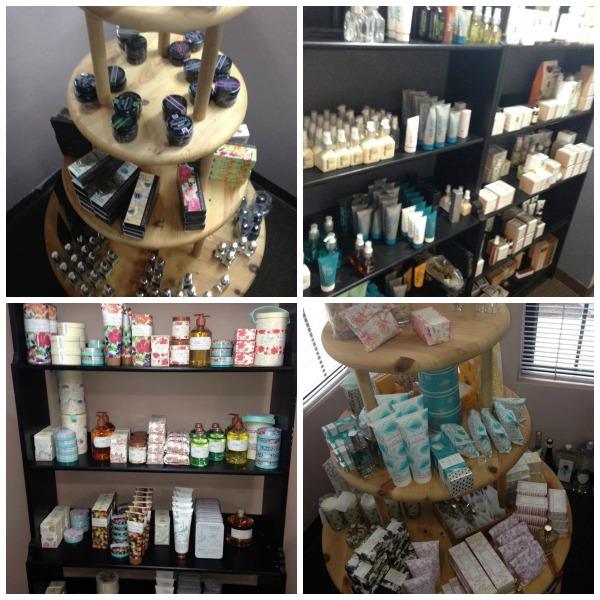 For more information about Spa Alana visit them on Facebook .