Being a mom to 3 busy kids, with an age gap of 4 years in between each of them makes it very hard to stay organized. Currently, I have one in middle school, one in elementary school, and one in preschool. As you can imagine that is a lot of driving and running around. Add sports on top of that and my schedule would make some people's head spin. Since they are all at different places in their life I need to find a way to get schedules in order. Not only for myself but for my husband since he sometimes helps me with pick up.
That is where Erin Condren Designs comes in. Erin is a mom of twins and designs the cutest, most user friendly organization and family friendly products I have seen. Recently, I was asked to review a few of her products and after a week of playing with them all I can say is I am thoroughly impressed. Disclaimer: I received these products complimentary. All thoughts and opinions are my own.
Let me start with her Gold Edition Life Planner. This Planner is a beast and I mean that in a really good way. Everything you would ever need in a pinch is in this planner. I am one of those people that panics if I leave my cell phone at home because my calender and all of my contacts are in there. But with this life planner I don't have to worry any more because all of that info can be put into this book. (by the way my name isn't really Madeline Stewart) but you can personalize anything that she sells with your own family name.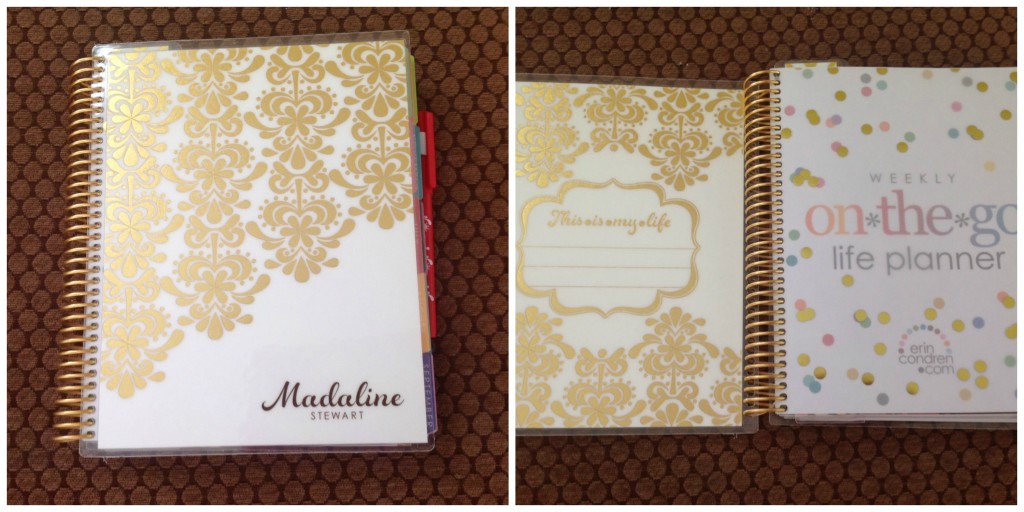 It has spaces to write Birthday's and Anniversaries as well as an 18 month calendar going through to the end of  2014.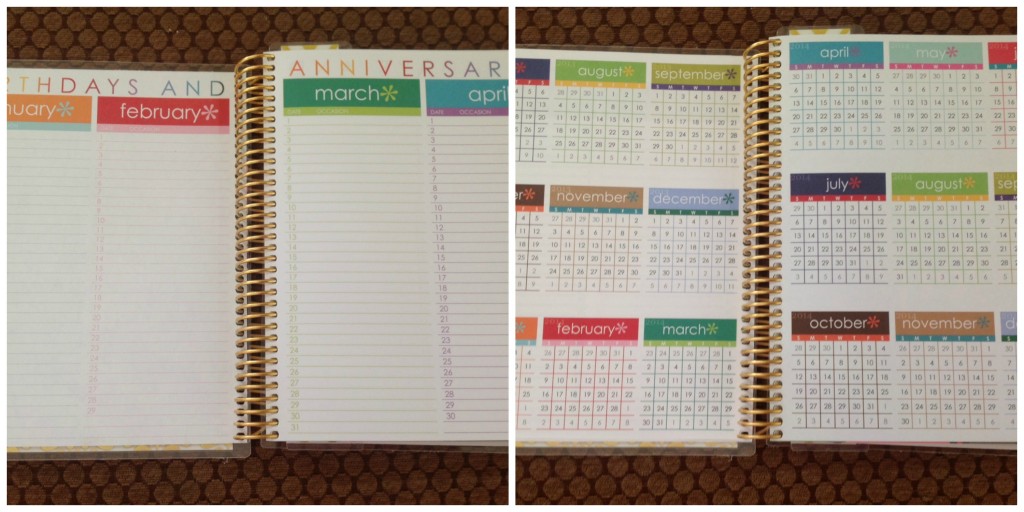 It also has a large note pad as well as a few pages of important numbers and contacts.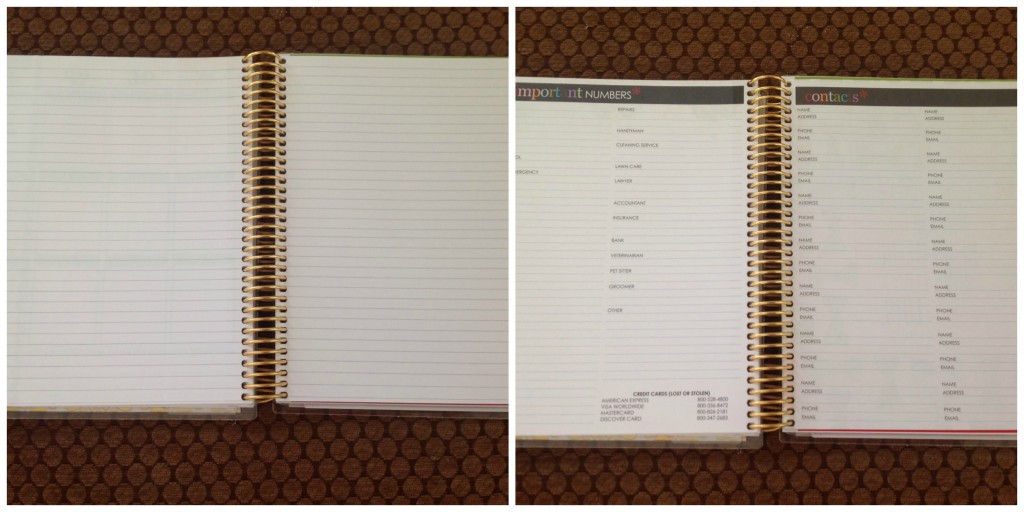 Erin thought of everything when she designed this planner.  It also come with adhesive stickers you can put on your calender such as "day off", "hair appointment", "dentist appointment", "sale", "doc appointment", "concert","mani pedi", "party" and "vacation". There is even a pocket for papers to keep things organized. There is even a pen that comes with it and an elastic band to hold it in place.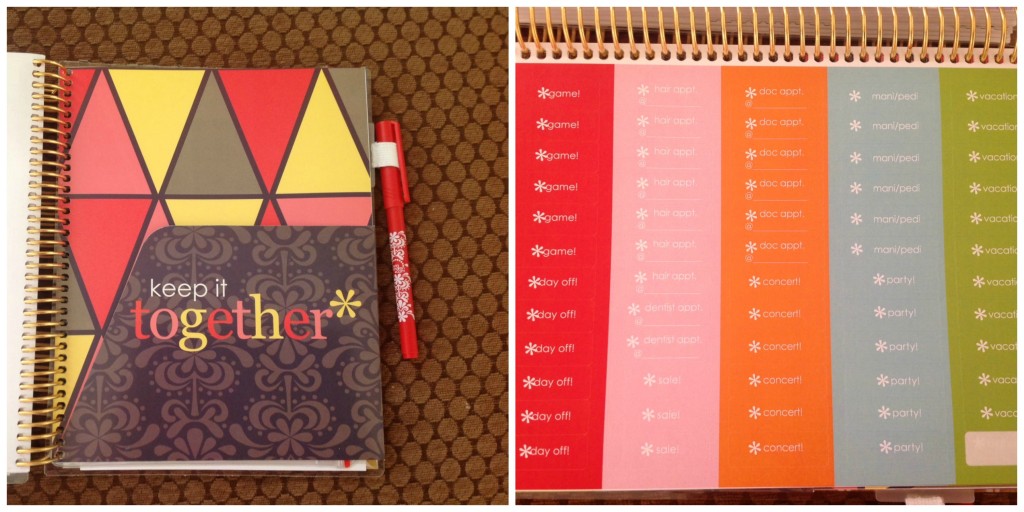 Lastly, this planner comes with a zipper pouch to store things. Coupons, tickets,  cards. etc.. In the pouch is come pre loaded with Happy Birthday stickers, gift tags, and let's get together cards you can pass out.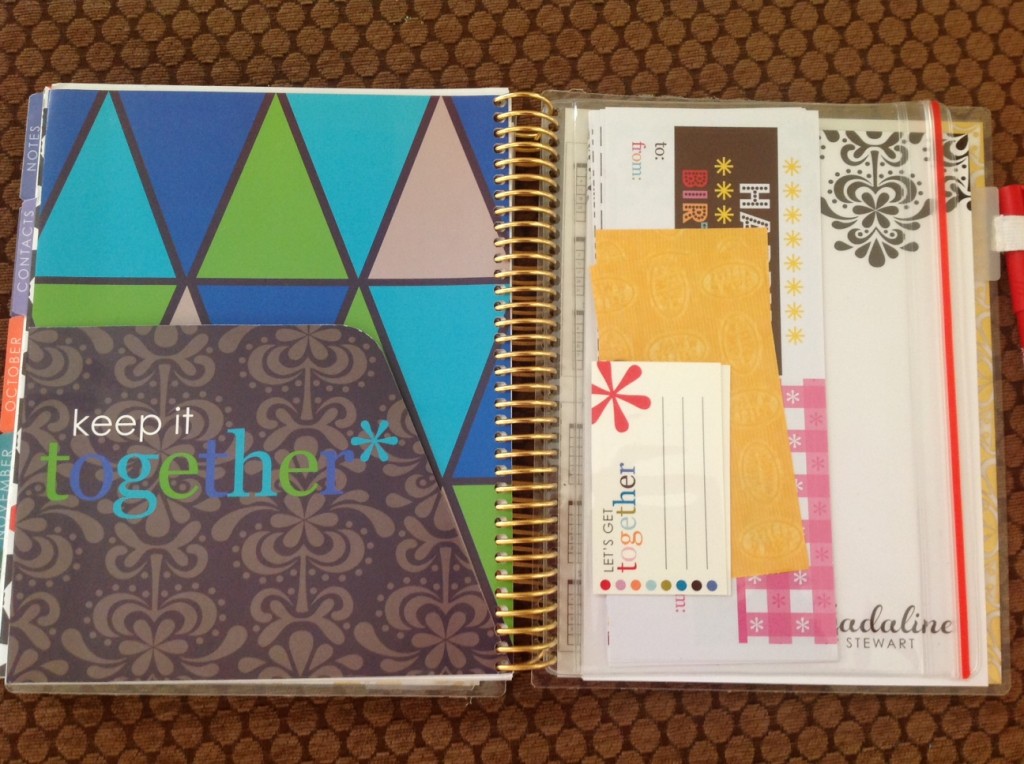 Now let me talk about her desk pad calendars and her Acrylic FUNctional family system. Both are designed to make your life easier. The desktop pad fits perfectly on my desk and under my keyboard. I don't even have to get up from my seat or go anywhere to see what is on my schedule.
The FUNctional family system is the perfect go-to-place for tackling chores & tracking accountability, managing busy weekly schedules of school/work/sports/events, creating shopping lists and tasks, and even it even has a section to chart out your meals each week.

The Clipboard  is perfect for leaving your info for babysitters and you can add a magnetic lined list pad. Not only that but it includes a  metal binder clip for Reward cards. These cards are a great way to acknowledge achievements and completed tasks. You can check, initial or punch each circle until the card is complete and the Reward is achieved.
This particular clip board shows the Condren family but you can  design it to have a picture of your family and your name.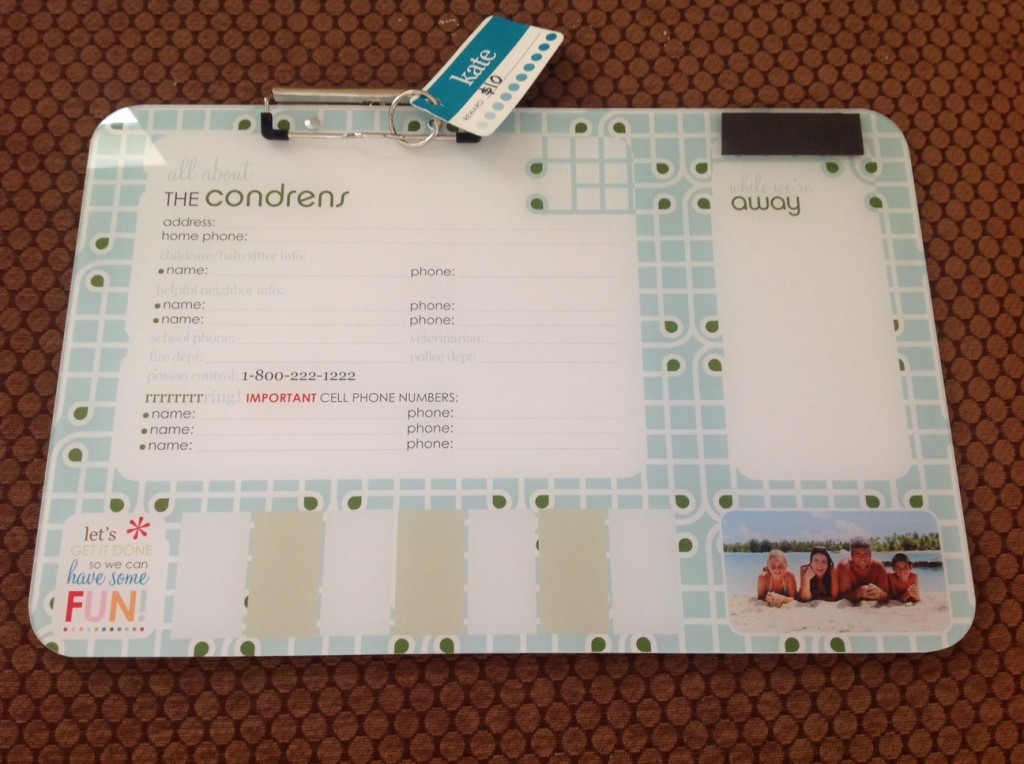 I have an additional post coming with a review of her lunch box. Stay Tuned!!
For more information and additional accessories visit https://www.erincondren.com/ or visit her on Facebook and Twitter.