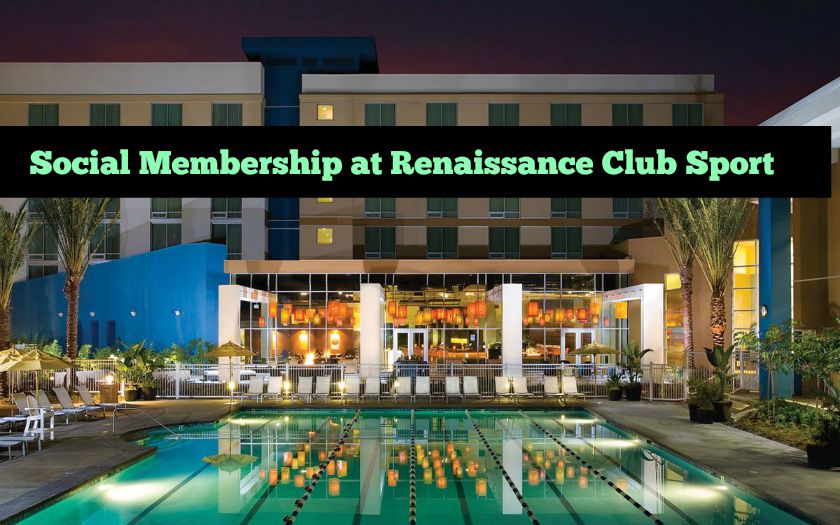 (credit: Renaissance Club Sport)
People's social networks and relationships can have a tremendous effect on their health and well-being. So staying active and being involved in your community is a huge benefit. One way to accomplish this is by joining the social membership offered by Renaissance Club Sport in Aliso Viejo. They understand that not everyone has the time for the gym or needs the use of a pool. Therefore, they are now offering the social membership which is perfect for those who want to enjoy a vibrant and exclusive social atmosphere without the fitness aspect.
Social Membership Perks
Access to all Social Calendar events
Access to all Renaissance ClubSport club member events with special pricing
Spa services at club member pricing*
Preferred room rates at Renaissance ClubSport hotels (based on availability).
Three hours of childcare, for kids 3 months to 12 years of age, while enjoying your Social Membership
Wine & Beer Club Membership
Below is a sample of their July Schedule. "Steak out Mondays" are a big hit on Monday nights where you can get a NY steak, baked potato and salad for only $15.95.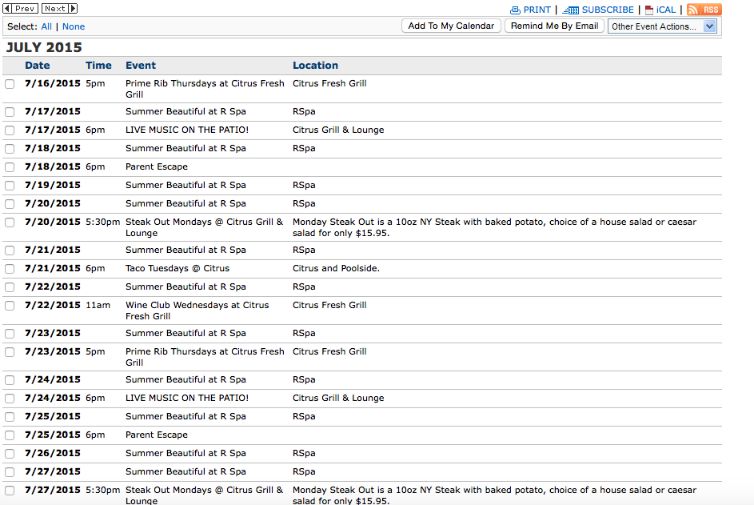 Kids World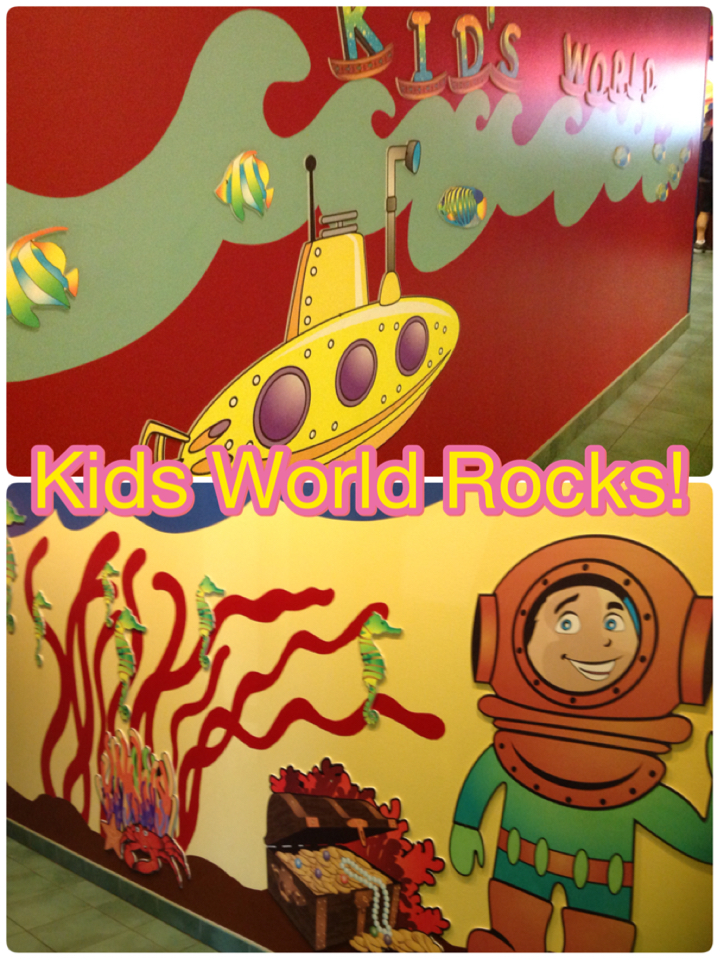 Part of the perk of having a Social Membership is that you get 3 hours of childcare for kids 3 months to 12 years of age. As a mom with 3 kids and a husband with a hectic job all I can tell you is that this perk is priceless!!! I leave my daughter in kids world on a regular basis and she absolutely loves it. Christi Kreg is the head director of kids world and facilitates an amazing program. The staff they hire are fun, energetic and patient and I have even used a few as personal babysitters.
There are tons of activities for the kids and they even have an outdoor (covered) playground. The staff plays games with the kids, engages them with crafts, reads to them and even takes the older ones into the gym to shoot hoops and run around on the court.  I feel relaxed when I drop my kids off at Kids World knowing they are in good hands.
Citrus Fresh Grill
This is the on-site restaurant at Renaissance club sport. My husband and I recently dined there and had an amazing dinner. The executive chef is Andres Miramonte and he does amazing things with the food at Citrus Fresh Grill. I interviewed Andres a few years ago and you can read all about it here.
We started out with some light cocktails while we decided what to get for an appetizer. The drinks were great and just the right amount of strength.
Then we sank our teeth into some awesome buffalo hot wings and pretzel sticks! The wings were spicy but the blue cheese cooled them off just right.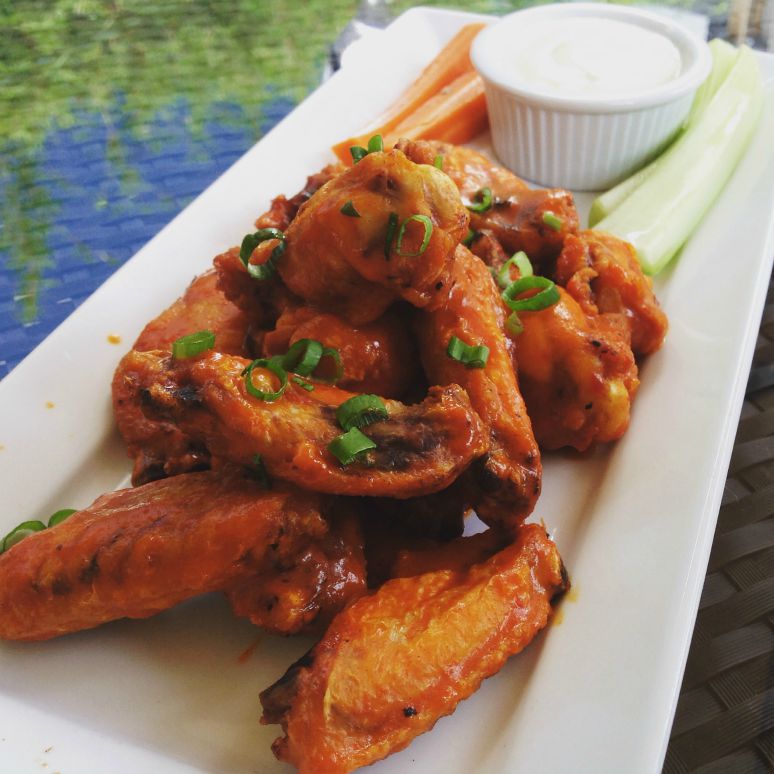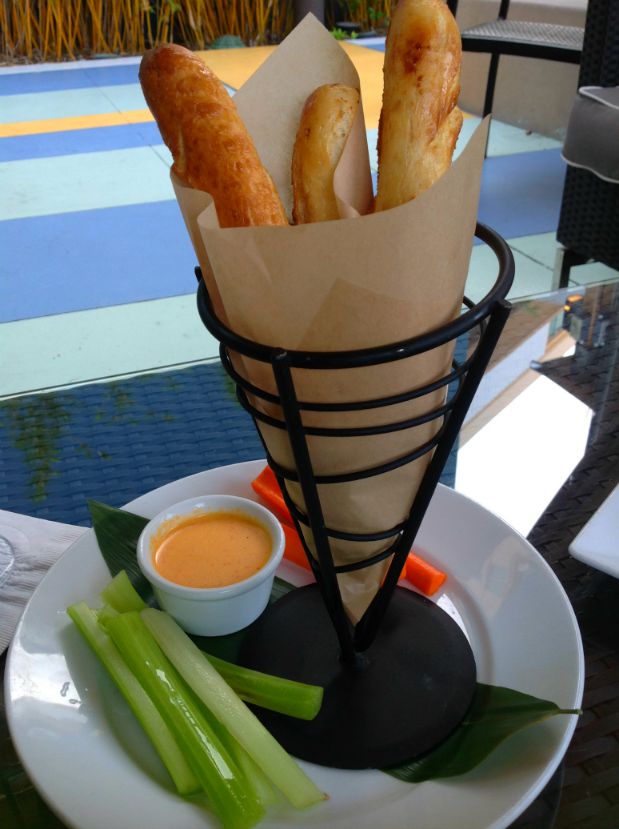 For my main course I ordered the citrus steak salad with kenter canyon organic greens, mango, tomatoes, roasted red peppers, corn, avocado, red onion. It was fantastic! I would definitely order this again.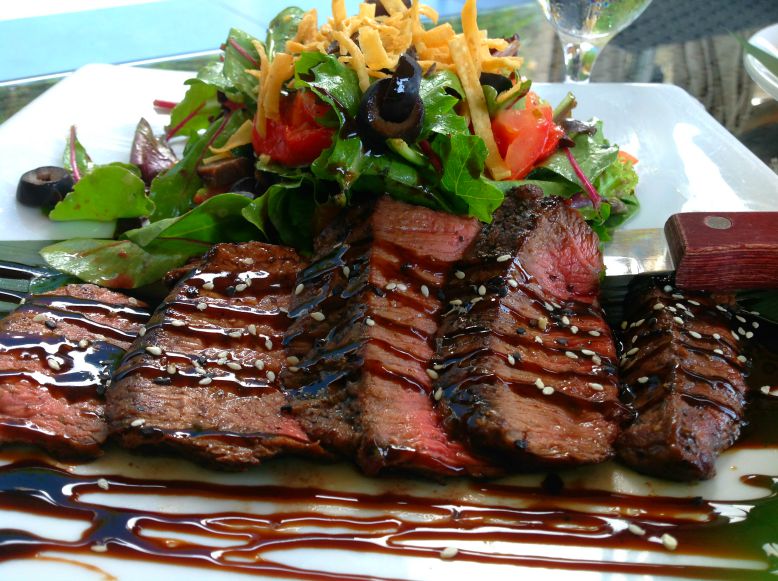 My husband ordered the Cedar Plank Mahi with butternut squash risotto, asparagus, sun-dried tomato, beurre blanc. His meal was also very good and the portion size was very filling. We were too full for dessert but I hear they have a mean bread pudding.
Entertainment
Every Friday night there is live entertainment on the patio. We enjoyed this 80's band and had a blast listening to all of their songs.
Discounted Spa Services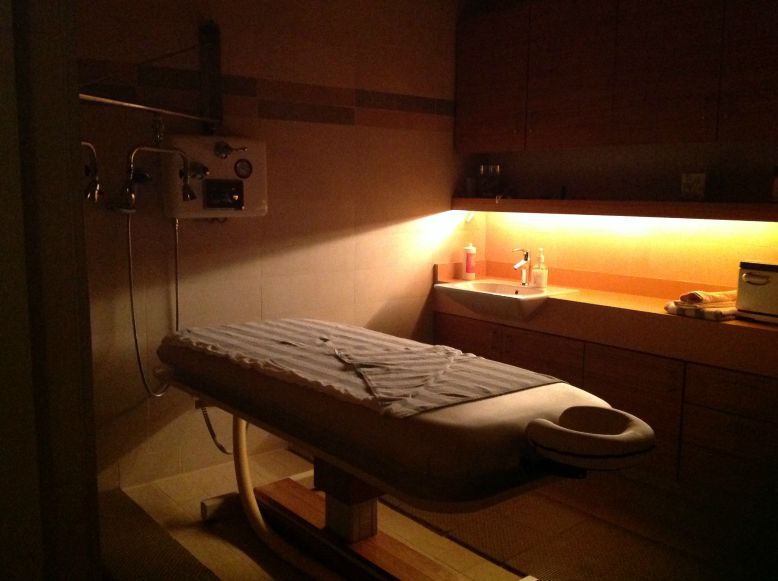 Your social membership will also entitle you to spa services at 10% off. Here is a list of the full spa menu.
Social Membership Rate
The rate for the social membership is $60 per month for a family of two adults and children up to 18 years of age, sharing the same household.
Call today or speak to a membership representative at 949-643-6700