Gullivers
Enjoy Easter Brunch at Gulliver's Restaurant (Irvine)
Every Easter celebration calls for a delicious brunch– luckily the popular Gulliver's Restaurant in Irvine has you covered! Indulge in classic brunch dishes like Eggs Benedict and Blueberry Pancakes, or select Gulliver's Famous Prime Rib for a truly savory meal to remember. This traditional Easter brunch will be available for both indoor and outdoor dining in Gulliver's charming 18th century England-inspired setting from 11:30AM-3PM on Easter Sunday (April 4). Regular dinner service will resume at 5PM. Capacity is limited, so reservations are recommended. To view Gulliver's menus and reserve a table, please visit http://www.gulliversrestaurant.com/.
SOUTH COAST PLAZA – EASTER DINING  
Six restaurants will offer dine-in and takeout Easter menus on Sunday, April 4. Other restaurants in the SCP collection will be open with standard hours and à la carte menus.  A "make and take" Easter cooking class is available at Sur La Table that combines a hands-on class with a take-home dinner.
EASTER DINE-IN & TAKEOUT
KNIFE PLEAT
The restaurant will serve chef Tony Esnault's three-course luxe brunch with a takeout version. Appetizers are a choice of lobster soup with butter-poached lobster, English peas and brioche crostini; Easter radish carpaccio with goat cheese and hazelnut oil, and a "garden of lettuces" shaved vegetable salad.  Entrée selections are Ora King salmon with barley risotto and asparagus; grass-fed Te Mana lamb loin with sugar snap peas and carrots-three ways; and farmers market vegetable cocotte with quinoa, soft poached egg and vegetable vinaigrette. The "Easter egg" dessert by pastry chef Germain Biotteau is an indulgent coconut mousse, dacquoise, passion fruit and mango confit.
The three-course takeout menu consists of lobster soup; lamb loin and Easter egg dessert.
Easter Brunch:  11am-2:45pm (last seating)
Three-course menu, $75 per person; child's menu, $34 excluding tax and 23% service gratuity
À la carte caviar service available
For reservations: please call 714.266.3388 or visit OpenTable
Easter Brunch takeout menu:  $65 per person, children's menu $28 excluding tax
To preorder online: call 714.266.3388 or click here after March 27
---
THE CAPITAL GRILLE
For limited dine-in/outdoor seating, the Capital Grille will serve a three-course brunch with choices, as well as its à la carte menu all day. Start with a selection of mixed fresh berries and yogurt, New England-style clam chowder or field greens salad. Entrées include sautéed jumbo shrimp and grits, lobster frittata with butter poached lobster tails, wagyu strip steak with eggs, a center-cut filet mignon with Sam's mashed potatoes, or pan-seared sea bass with asparagus and shiitake mushrooms. Choose from flourless chocolate espresso cake or cheesecake for dessert. Brunch includes freshly squeezed juices, selection of tea, coffee and soda.
A three-course children's menu is available, with kid-friendly choices.
For Easter Sunday takeout, The Capital Grille offers a three-course dinner ready to warm and serve at home. Start with field greens salad with Parmesan vinaigrette; the main course is whole rack of bone-in filet with horseradish cream and sides of grilled asparagus with lemon mosto and Sam's mashed potatoes.  A rich, flourless chocolate espresso cake is the sweet finale.
For dine-in reservations: please call 714. 432.1140 or visit OpenTable
Easter brunch hours: 11am-2pm, dinner: 3-9pm
Adults, $55 excluding tax and gratuity; children's brunch $16
Dinner menu is priced à la carte
Three-course takeout dinner for 2, $155; for 4, $275, excluding tax
24-hour preorder required
Pickup: April 3, 12-5pm; April 4, 10am-12pm
To order online: click here.
---
OUTPOST KITCHEN
The Aussie-cool restaurant-patio with a modern, industrial vibe and known for its organic-sustainable philosophy, will serve a three-course Easter champagne brunch with two seatings on April 4.
Seatings: 10:30am-12pm; 12:30-2:30pm
Three-course Easter champagne brunch, $49.50, excluding tax and gratuity
For reservations, please call 714.852.3044 or email [email protected]
---
VACA
Chef Amar Santana's popular menu of tapas, fine steaks and paellas will be featured for Easter lunch along with à la carte brunch-inspired specials for dine-in/outdoor seating.
A takeout Easter family package for 2-4 people is available to preorder and pickup Saturday, April 3. The offering includes 2 lbs. prime brisket, 16 oz. peppercorn gravy, 2 lbs. mashed potatoes, 2 lbs. vegetable farro pilaf and a freshly baked carrot cake.
Dine-in: April 4, 11am-4pm
Easter reservations: Click here.
Takeout family meal for 2-4, $145, excluding tax
Pre-order by March 31, click here. Pickup April 3, 12-4
---
---
SEASONS 52
Seasons 52 offers limited dine-in/outdoor seating for Easter brunch as well as an Easter Green Box for takeout. The à la carte menu will also be served.
An à la carte brunch menu has been created for the holiday with starter selections of avocado toast, strawberry spinach salad, asparagus soup and lobster bisque.  Brunch entrées are crab and cheddar quiche, French toast, apricot-glazed ham, and wood grilled shrimp and grits.
A takeout option is Seasons 52 Easter Box with apricot-glazed spiral ham, in two sizes. Each box is freshly and naturally prepared. Food is chilled and ready to be reheated when convenient. Advance 24-hour preorder required.
Green box three-course menu starts with a choice of field green or Caesar Salad. Ham is served with roasted French Green beans and a choice of sweet potato mash with maple-pecan streusel or Yukon mashed potatoes. Finish with a choice of Mini-Indulgences: raspberry chocolate chip cannoli, Belgian chocolate s'mores or southern pecan pie.
Easter reservations: please call 714.437.5252 or visit OpenTable
Brunch service, 10am-2pm (priced à la carte)
Seasons 52 traditional menu available all day
Easter Green Box for 2, $55; for 4-6, $125, excluding tax
24-hour preorder required
Available for pickup April 2-3
To order online: click here  or call 714.437.5252
---
MORTON'S THE STEAKHOUSE
For Easter weekend, Morton's offers limited dine-in/outdoor seating, serving its classic menu of prime steaks, pristine seafood, sumptuous appetizers and sides to share.  À la carte specials for the day include Morton's slow-roasted prime rib, maple-glazed baby carrots and cherry-swirl cheesecake.
An option to enjoy at home is Morton's three-course to-go package for four. Guests will start with a spring salad, jumbo shrimp cocktail or mini jumbo lump crab cakes. A Kurobuta Berkshire Hog ham with apricot bourbon glaze is the entrée, served with maple-glazed baby carrots, spiced apple cornbread stuffing, garlic green beans and sour cream mashed potatoes. The dessert is cherry-swirl cheesecake with spiced cherry compote.
Dine-in:  Easter Sunday, April 4, 12-8pm
For reservations: please call 714.444.4834 or visit OpenTable
Menu is priced à la carte
Takeout dinner for 4, $159, excluding tax
Available April 2-4 by pre-order:  click here
---
SOUTH COAST PLAZA RESTAURANTS OPEN EASTER SUNDAY, APRIL 4
Please contact the restaurant for hours and reservations. Dine-in/outdoor seating and takeout options available.
ROYAL KHYBER FINE INDIAN CUISINE
---
TAKEOUT ONLY
TIFFANY & CO. BLUE BOX CAFE 
Breakfast at Tiffany for Two or Tiffany Tea for Two is perfect for Easter weekend. The Blue Box Cafe at South Coast Plaza offers curated menu packages to enjoy at home.
BREAKFAST AT TIFFANY FOR TWO
The bento box packaged menu includes chia seed yogurt pudding with farmer's market fruit, croissants with organic strawberries and lavender mascarpone, Tiffany avocado toast, smoked salmon and buckwheat mille feuille, and Bellocq No. 727 The Tiffany Blend:  A floral infusion of Chinese and Ceylon black tea with notes of lychee, rose buds, lavender and vanilla.
TIFFANY TEA FOR TWO
Start with a variety of scones with Devonshire cream, cherry ginger marmalade, and wildflower honey.  An assortment of creative tea sandwiches is complemented with a generous selection of petit fours and confections. Included is a tin of Bellocq No. 727 Tiffany Blend Tea.
Breakfast for 2, $120, excluding tax. Tea for 2, $150, excluding tax
For more details and to preorder 48 hours in advance online, click here
For more information:  please call 714.540.5330, press 7
Tiffany & Co. is closed Easter Sunday
COOKING CLASS
Sur La Table
Make & Take: Easter Dinner
Create a delicious spring menu to take home—perfect for Easter or any springtime gathering. Eight students per class will learn how to make an herbaceous rub, achieve a crispy sear, and roast a juicy pork tenderloin. Next hands-on recipe is a side—slicing paper-thin potatoes for a rich and creamy gratin. Participants working with chef Gary will also make an Italian-inspired spring asparagus salad. At the end of class, the meal for two will be packed up with cooking and reheating instructions to enjoy for dinner.
Dates: April 3, 4pm
Cost: $79 per person
Pre-registration required: click here.
Orange Hill Restaurant
Celebrate Easter at Orange Hill!  Sunday, April 4th indulge in our Chef's Curated Brunch Celebration Menu from 10am to 4pm.
DF3WnIFROa84vDwO8gE8_9608SRC_CORP_Easter_DineInMenu_web_04

Start with a platter for the table to share featuring Chilled Seafood, Tartines, Charcuterie and more, a plated brunch entree featuring favorites like Filet & Eggs Benedict, Chicken & Waffles, Crab Cake Benedict, Faroe Island Salmon and more! Finish Brunch off with a Basket of Desserts for the table to share. Featuring an assortment of Easter Eggs, Carrot Cake, Lemon Meringue Tarts, Chocolate Salted Caramel Tarts, Café Con Leche and more.
View Menu
Adults $75 Children 0-12 $35
It's not Easter Brunch without Mimosas! Enjoy bottomless Mimosas for $22.
You can also celebrate Easter with our Seasonal A la Carte Dinner Menu from 5pm to 9pm.
You can also celebrate Easter at home with family and friends! Order our premium Family Style meals for Takeout.  Your meal will be deliciously prepared by our culinary team and will include easy reheat instructions. Choose from CAB Filet & Prawns, Faroe Island Salmon or Whole Roasted Chicken.
Pickup on Saturday, April 3rd from 10am-3pm
*Order 48 hours in advance
*Cancellation Policy: We require a credit card to hold your reservation. We do not charge your credit card at time of booking. However if you do not show up or cancel your reservation 48 priors to your reservation, we will charge $25 per person to your credit card. Tax and gratuity isn't include. Children pricing 0-12.
YqDCDVroQL2538Sfn2sf_9608SRC_ORAN_Easter_TakoutMenu_vF_Web

Celebrate Easter around your table with family and friends! Order our premium Family Style Meals for Takeout that serve 4-5. Your meal will be deliciously prepared by our culinary team and includes easy reheat instructions. Choose from 3 meals including CAB Filet & Prawns, Faroe Island Salmon or Whole Roasted Chicken. All meals are served with a Mixed Greens Salad, Jalapeno Corn Bread and Dessert platter with an assortment of Carrot Cake, Lemon Meringue Tarts, Chocolate Salted Caramel Tarts and more.
View Menu
Pair your meal with Truffle Creamed Corn, Brussels Sprouts or a $30 bottle of wine!
Pickup on Saturday, April 3rd from 10am-3pm.
*Orders must be placed 48-hours in advance. Pre-Order Online
You can also spend Easter Dinner around our table! Celebrate with our seasonal A la Carte Dinner menu. Featuring new menu items like our Roasted Chicken. Blackened Organic Chicken with Truffle Creamed Corn, and Roasted Spring Vegetables.
Make a Reservation
Hornblower Cruise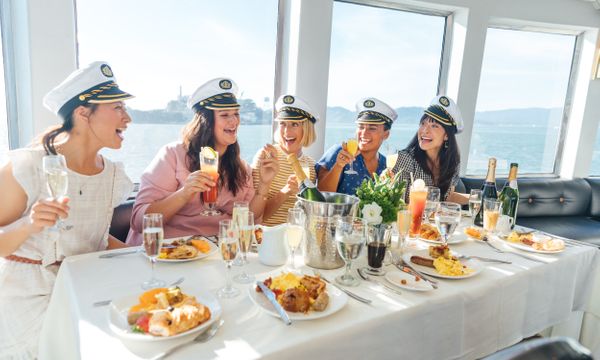 Does sipping Champagne while watching breathtaking seaside cliffs go by with the Easter Bunny interest you? Easter Dining Cruises in Newport Beach are an aquatic tradition full of delicious savory American fare, holiday classics, chocolatey treats and live entertainment. You can also walk the deck and enjoy all of the views that an Easter cruise in Orange County can offer.
https://www.hornblower.com/port/overview/nb+easter
---
El Torito

Join El Torito on Easter, Sunday, April 4th from 8AM – 2PM, for our All-You-Can-Eat Award Winning Sunday Brunch! To start, you'll receive a plate of our famous Churro Pancakes. Then visit our many brunch stations where we'll serve you & enjoy a variety of offerings including:
ALL-NEW FAJITA Station
Your favorite Hot Mexican Entrées
Taco Station
Omelettes Made-to-Order
Soup Station
Fresh Salads
Dessert Bar & more
Don't forget about the Bottomless Mimosas & our new $6 Unlimited Bloody Marys.
Make your reservations here.
---
Billy's At The Beach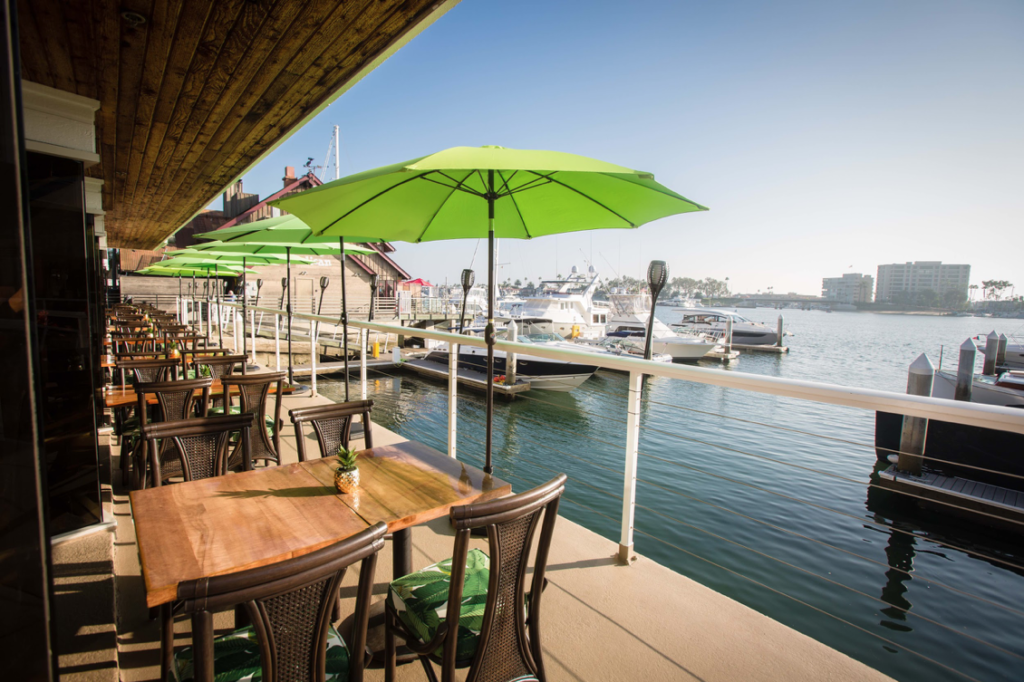 Billy's at the Beach is pleased to welcome families celebrating Easter for a special brunch on Saturday, April 3 and Sunday, April 4, 2021. Join in the holiday festivities the aloha way with speciality entrees, cocktails and waterfront views. Guests can enjoy Billy's classic menu or opt for an Easter special like macadamia crusted halibut with beurre blanc and baby bok choy for $27, filet mignon and eggs for $28, or applewood smoked ham alongside creamy au gratin potatoes and crisp green beans almondine for $23. Brunch connoisseurs are invited to cheers to the celebrations with bottomless mimosas for $20 per person.
Billy's at the Beach is open for an outdoor patio experience as well as limited indoor dining. Reservations are recommended.
Billy's at the Beach
2751 W Coast Highway, Newport Beach, CA 92663
(949) 722-1100
HOURS:
Tuesday – Thursday & Sunday: 11:30 a.m. – 9 p.m.
Friday – Saturday: 11:30 a.m. – 10 p.m.
Monday: Closed.
RESERVATIONS:
Reservations are recommended. To reserve, please visit Billysatthebeach.net or call (949) 722-1100.
---
CHA CHA'S Latin Kitchen – Brea & Irvine

Take Part in Cha Cha's Latin Kitchen's Festive Champagne Easter Brunch
Easter Sunday isn't complete without brunch, especially when it boasts a special two-course feast, an option to add-on bottomless mimosas or hand-shaken margaritas, and live music at the Irvine location! Begin your meal with homemade chips and salsa or chile con queso followed by entrees such as Chicken Hash and Poached Eggs or Braised Short Rib Chilaquiles. Cha Cha's will open at 10:30 a.m. and serve brunch until 3:00 p.m. To make reservations, which are highly recommended, visit www.chachaslatinkitchen.com
110 W. Birch St., Brea, CA 92821 
13126 Jamboree Rd, Irvine, CA 92602
---
Old Vine Kitchen & Bar – Costa Mesa

Costa Mesa's award-winning Old Vine Kitchen + Bar will be open for both brunch and dinner on Easter Sunday! Brunch is served between 11AM-2PM and features six, elevated prix-fixe menus starting at $30 per person– including "The Comfort" brunch, which features Panko-crusted Fried Green Tomatoes with Citrus-Tarragon Aioli and your choice of a House-baked Buttermilk & Cheddar Biscuit with Italian Sausage and Pancetta Gravy, or Savory French Toast with manchego, shiitake, pork sausage, ham, and creme fraiche– as well as "The Sweet" menu, which includes a fresh Organic Spinach Salad with local strawberries, and your choice of Caramel Apple French Toast, or Fresh California Strawberry Crepes with ricotta cheese mousse. From 5-10PM, enjoy Old Vine's regionally inspired dinner menu, handcrafted cocktails, eclectic wine selections, and more for a festive evening. To make a reservation, please visit https://oldvinekitchenbar.com/reservations/.
2937 Bristol St a103, Costa Mesa, CA 92626
---
Mrs. Knott's Chicken Dinner – Knott's Berry Farm

EASTER BRUNCH
April 3-4, 2021 – 9AM – 4PM
Enjoy this limited time holiday feast. Make your reservation now by visiting OpenTable or calling  (714) 220-5055. Be sure to mention "Easter Brunch" at time of reservation.
Prefix Menu $38 (plus tax)
Includes 1 Entrée, Starter and Dessert/ Coffee, Tea, Soda or Juice.
Starters:
Selection of Breakfast Pastries
Fresh Fruit Cup
Entrée (Choose One):
Corned Beef Hash and Eggs served with House Breakfast Potatoes
Fried Steak and Eggs served with House Breakfast Potatoes
Fried Chicken and Eggs served with House Breakfast Potatoes
Chicken and Waffles served with Eggs and House Breakfast Potatoes
Boysenberry Cream Cheese Pancakes served with your choice of 2 Strips of Bacon or 2 Breakfast Sausages
French Toast with Strawberry topping served with your choice of 2 Strips of Bacon or 2 Breakfast Sausages
Fried Chicken Eggs Benedict served with House Breakfast Potatoes
Breakfast Mac and Cheese Bake served with a Seasonal Fresh Fruit
Breakfast Chicken Croissant sandwich served with House Breakfast Potatoes
Huevos Rancheros served with Mexican Rice and Corn Tortillas
Omelets- served with House Breakfast Potatoes

Bacon, Chicken, or Sausage and Cheese
Veggies with Cheese

House Oatmeal with Fresh fruit (Vegan)
Dessert (Choose One):
Slice of Boysenberry or Apple Pie or Easter Tart
Vegan offering available upon request
Add Bottomless Cocktails to any Entrée:
Champagne- $17.00
Mimosas (OJ or Boysenberry Punch or Cranberry Juice)- $20.00
Boysenberry Sangria- $17.00
House Bloody Mary's- $22.00
Michelada's (Bud light, Michelob Ultra, Stella, 805, El Chingón IPA) – $22.00
---
The Silver Trumpet

Easter Brunch Menu available from 9am-3pm on Sunday, April 4, 2021
---
Five Crowns
8774-FC-Easter-Dinner-Menu-8.5x14-v2

Five Crowns presents Easter brunch from 10 a.m.-3 p.m. and Easter dinner from 4-8 p.m. on Sunday, April 21. Celebrate the holiday with family and friends and experience world-class hospitality while indulging in a special three-course menu highlighting classic favorites and seasonal specials courtesy of Executive Chef Alejandra Padilla.
Both brunch and dinner prix-fixe menus highlight succulent starters such as Carrot Soup with roasted scallion cream, or the Little Gem Caesar with cherry tomatoes, fennel pollen, herb croutons and parmigiano. Mouthwatering mains welcome the Frittata with spring peas, leeks, zucchini and pecorino-basil pesto on the brunch menu or Roasted Jidori Chicken with fingerling potatoes, asparagus and parmesan fondue for dinner. Satisfy your sweet tooth and choose from decadent dessert options including Lemon Poppy Seed Beignets with champagne crème anglaise or the Carrot Cake Trifle with Bavarian cream, caramel and walnut brittle.
For more information visit http://lawrysonline.com/five-crowns
---
Claim Jumper
Valid at select locations from 9AM-2PM. Contact your favorite store for details! 

Buca Di Beppo
Easter Weekend Packages To Go starting at $10 per person