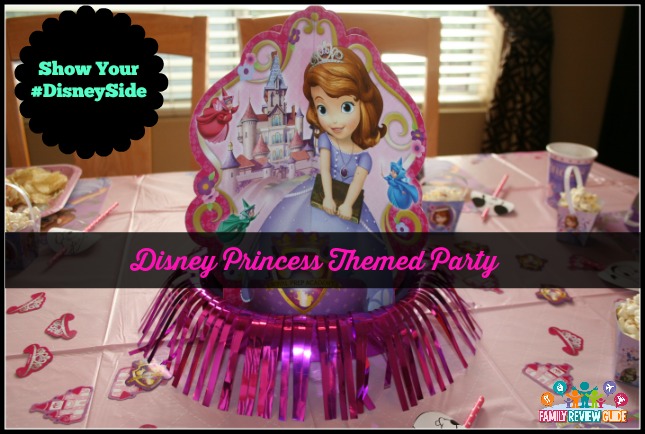 Having a little girl has been one of the most magical things that has ever happened to me. Now that she is of preschool age we are having so much fun playing dress up, having tea parties, taking ballet, and shopping for cute clothes.
Since birthday's only come once a year, we like to get creative and throw parties for other occasions. For instance, we recently had a Disney princess tea party for a few of her friends. My daughter was ecstatic when our Disney Side box showed up at our door. It was packed with all kinds of goodies and party supplies for a princess party.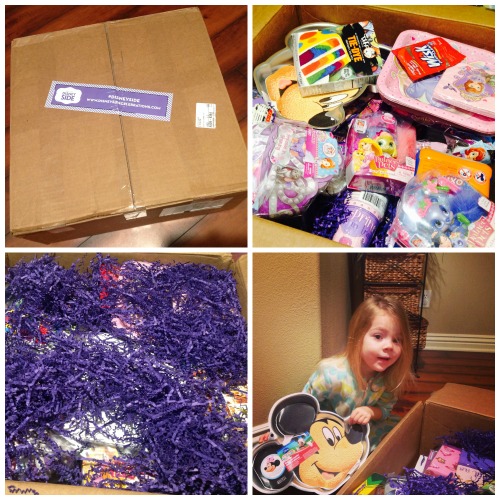 In our initial invitation we requested that all of her friends dress up as their favorite Disney princess. Wouldn't you know that 5 out of the 6 girls dressed up as Elsa. It was a sea of blue and braids!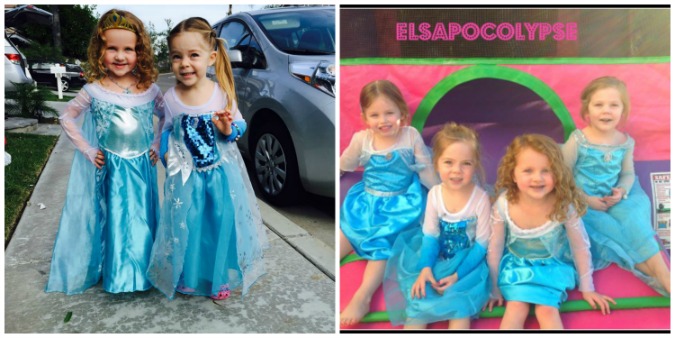 We rented a princess bounce house so all of our little princesses could get their wiggles out! They all pretend that was their and castle and my older son was their Prince!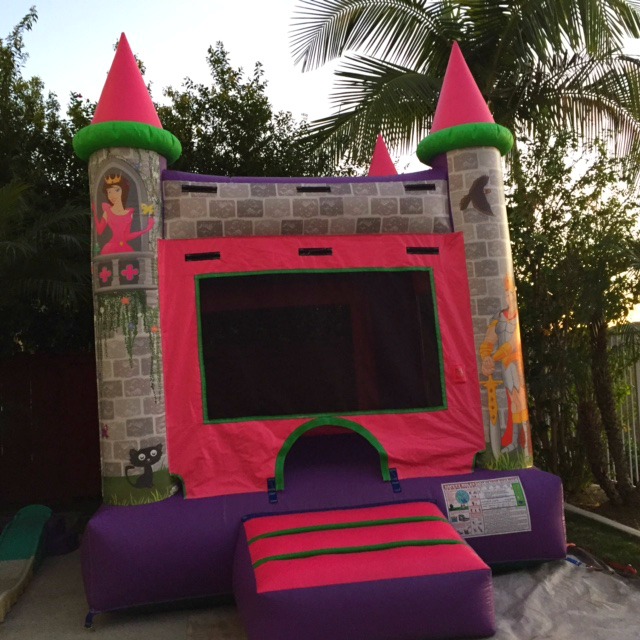 For a cake we used Duff Tie-Dye cake mix and a Wilton Mickey Mouse Pan. The cake was a little time consuming but it was actually a lot of fun making it. You separate the batter into six different bowls and add food coloring and then you later the colors which gives it a Tie-Dye effect.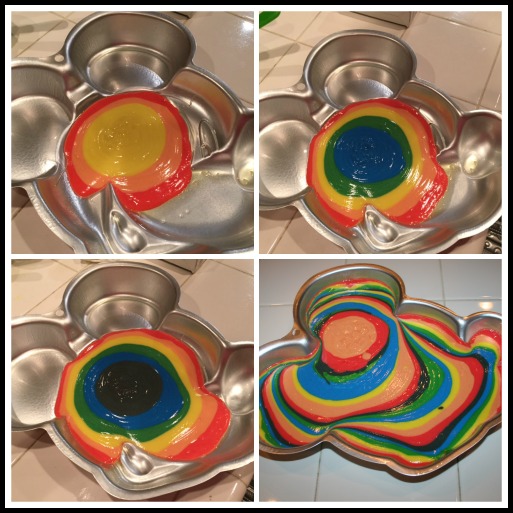 The end result was incredible. It came out exactly how it went in. Then we frosted it so look like Mickey Mouse. The instructions come inside the cake pan.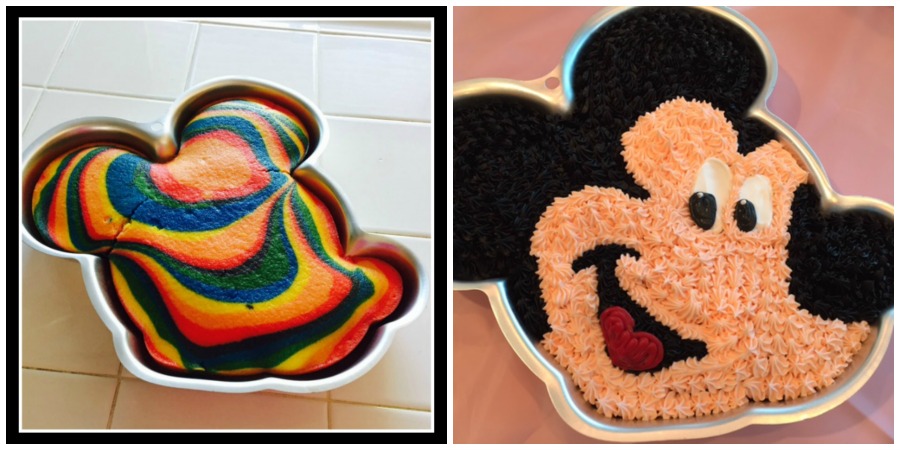 Some of our table decorations were miniature Sofia the first buckets and I filled them with popcorn. The kids loved munching on it.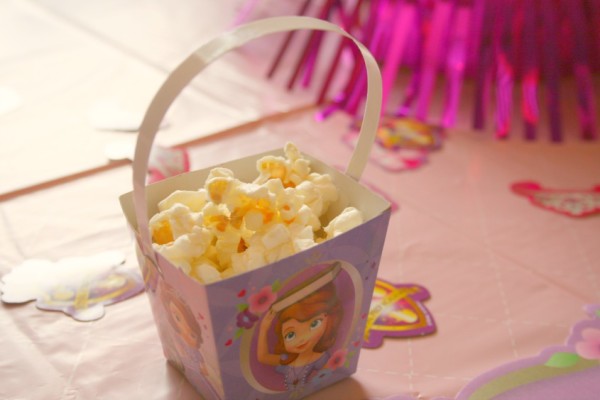 We also had a tea party with Twinnings assorted Herbal Teas. The girls stuck out their pinkies while drinking their tea and we all had a good laugh.
We played a few games during our princess party as well. One of the games we played was pin the smile on Mickey. We tied a scarf around everyone's eyes and had them blindly attach a smile to Mickey's face. It was a riot watching them guess where to place it.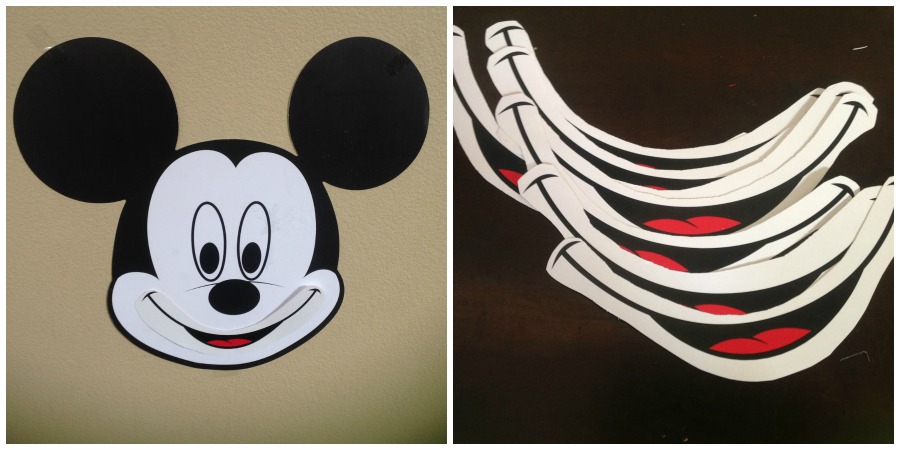 Another game we played was Disney Bingo. We cut out pictures of Disney Characters and the kids used M&M's as placers. It was a great visual game for all of them.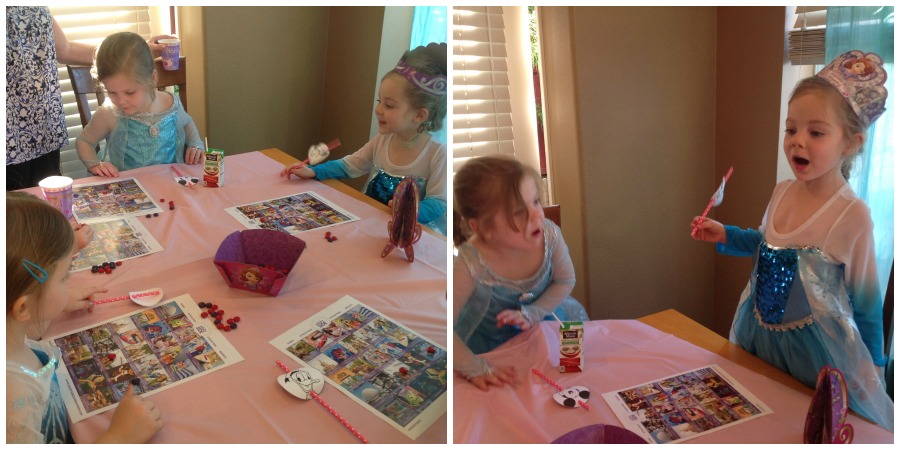 When the girls were finished with the games I had a craft and coloring table set up as well. We used all of our Disney Coloring books to go with the theme.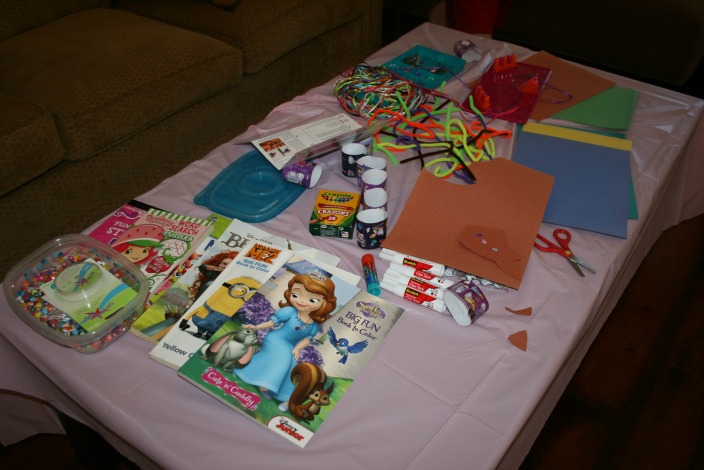 A blast was had by all and we are looking forward to having another Disney Party! Baymax here we come!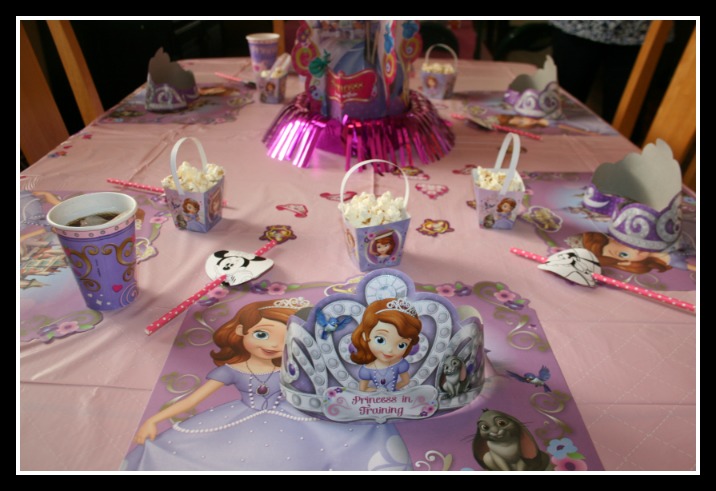 Disclosure: I received free products in order to host a Disney Side @Home Celebration. The opinions expressed here are my own.