Free Succulents Class At Armstrong
Do you enjoy DIY projects and gardening in your home? If so you will love the FREE classes offered at Armstrong Garden Centers. Many of the classes are free and kids can do them too! There are classes about birds, butterflies, worms and so much more. Last week I attended a "Growing Succulents" class at Armstrong Garden Center in San Juan Capistrano. This same class is offered July 7th from 9am-10am at all Armstrong locations. For a list of all other classes click here.
During the class we learned that Waterwise succulents and cacti are some of the easiest plants to grow. We got tips from master colorist Bobbi on how to keep them healthy, happy and beautiful. For a list of all available classes click here.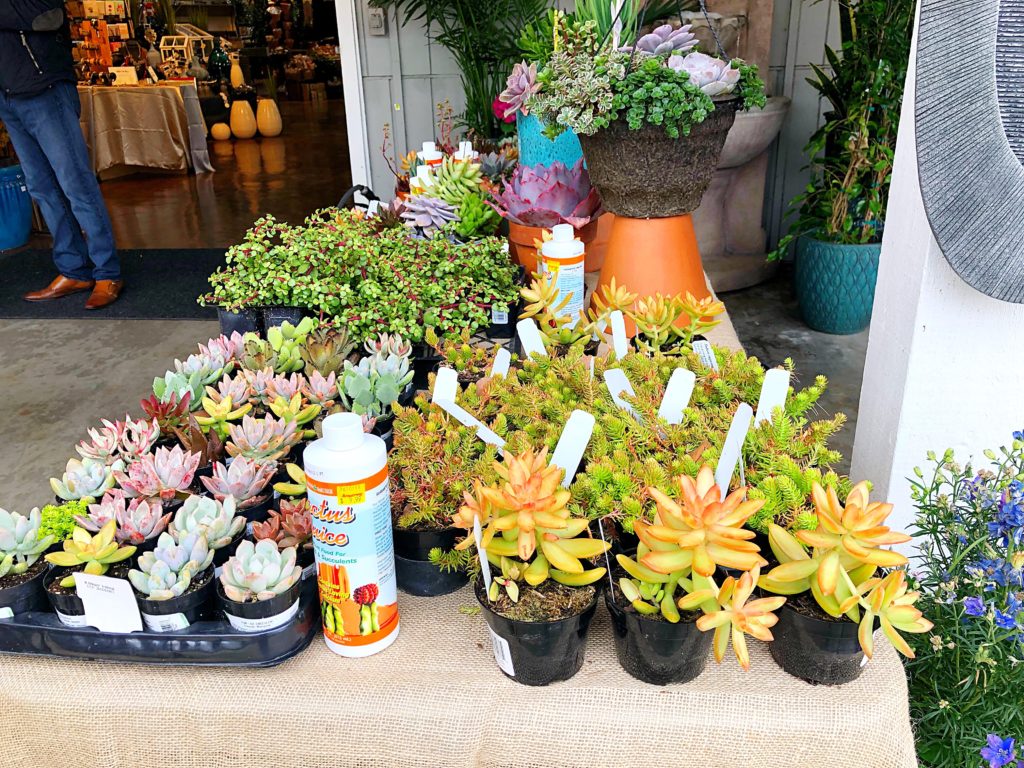 First up we poured some soil into our posts. Then we chose a Thriller (which is a tall tall succulent), a filler (which is short and stubby) and a spiller (which is one that falls over the side of the pot) I nestled the thriller in the center of the pot and then I surrounded it with with fillers. Finally I put long green overhanging succulents in the corners.
Blogger Tip: Bake egg shells in the oven for 15 mins and then crumble them and put in the soil. The plants love it!

Didin't it turn out lovely? It was so easy to make and looks great near my front door!
Patio Decor
Armstrong Garden Centers also carries beautiful patio furniture pieces to accompany your garden.  Adirondak chairs are like an instant vacation in my book!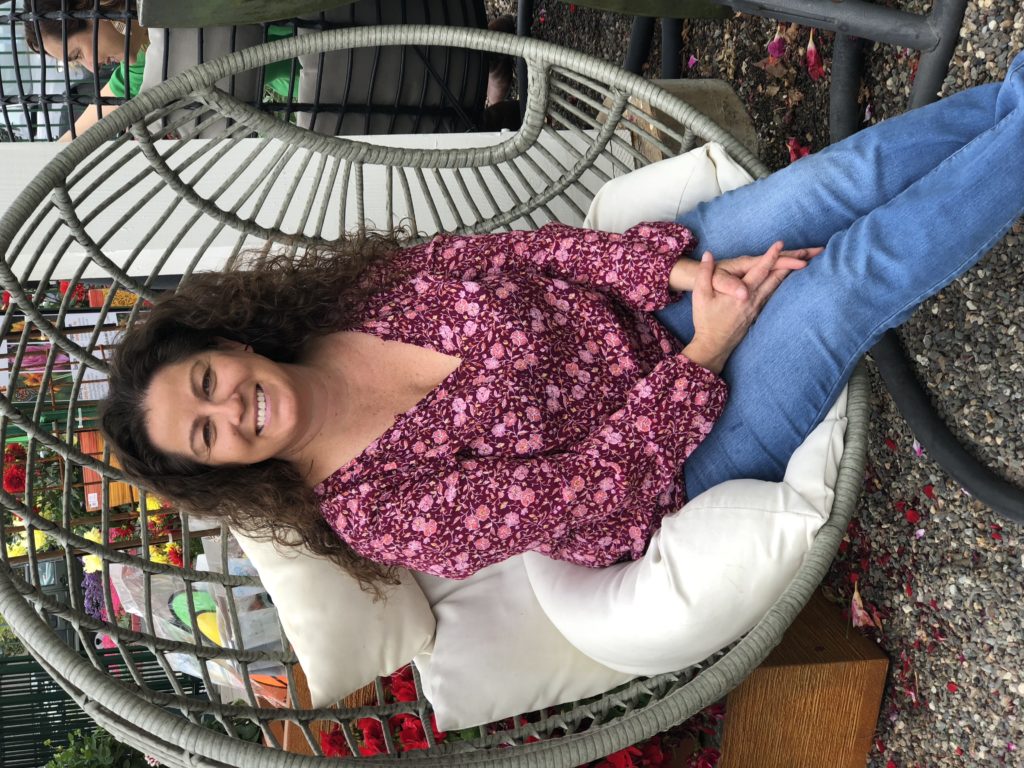 These wall hangings encompass lots of bright cheerful colors and look great on a fence! I think a celestial theme would look amazing.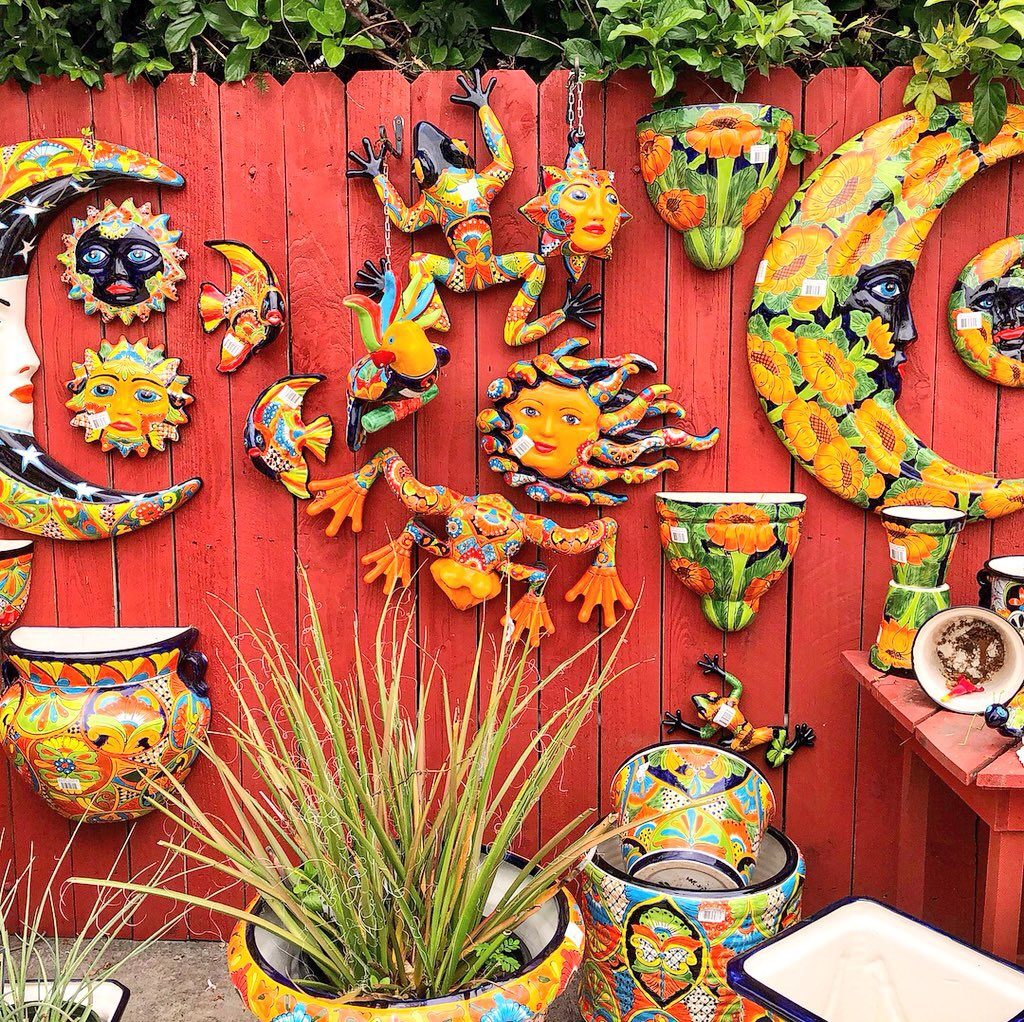 You can even find cushions in a variety of colors and patterns. Sometimes all you need is new pillows to freshen up a tired area. Color pops are inexpensive and easy. and really, everyone should have a gnome riding a snail. Even the snail is smiling!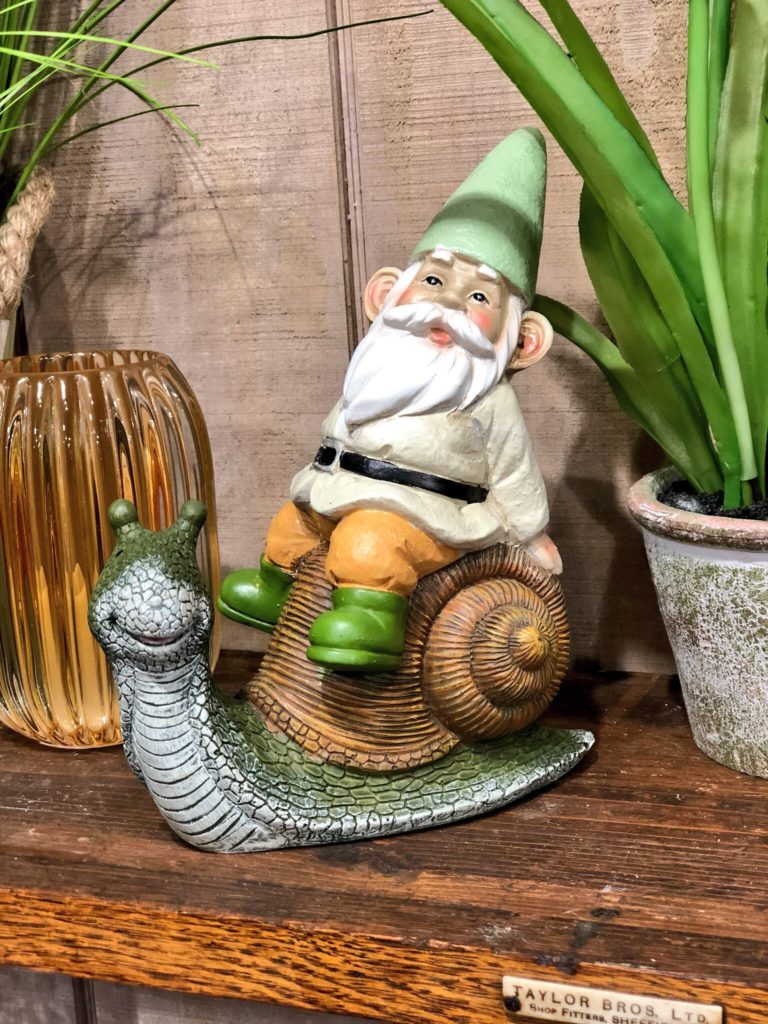 For more information please visit Armstrong on Facebook and on Twitter.