Hornblower Cruises are a great way to relax on a Sunday morning and enjoy a delicious brunch with a Harbor View. Grab a friend, or a family member and head over to Newport Beach for two hours of fresh air, music, and a buffet of endless food.
Video of a 2-hour Hornblower Cruise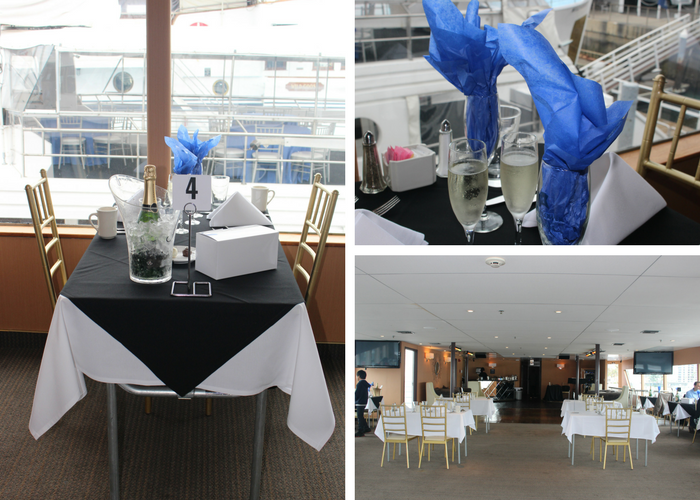 When you first arrive you will be seated in the big, bright dining room with windows from floor to ceiling for an optimal harbor view. While you wait to eat, your server will ask you if you would like a mimosa or a different beverage. There is a saxophone player playing Jazz music and there is also a full bar towards the rear of the dining room.
Let's Eat!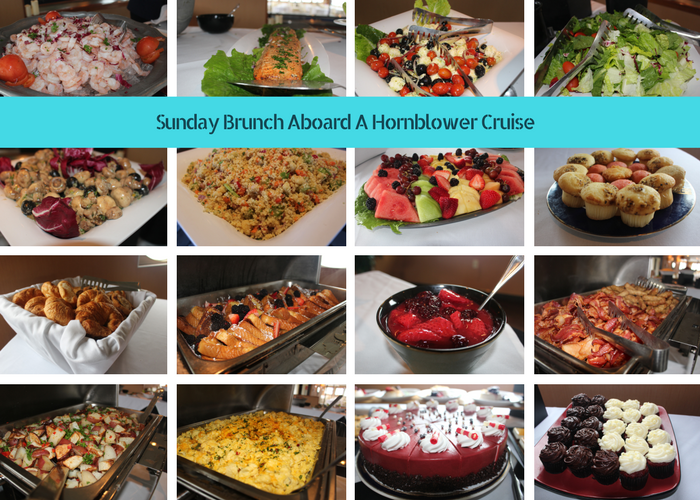 Bring your appetite because there is a large selection of food in the buffet. Even those with the pickiest palates will find something delicious to eat. The brunch features American breakfast dishes, plus plenty of seasonal lunch entrées and richly decadent desserts. You'll enjoy relaxing background music and gorgeous views of Newport Beach's seven islands, luxury yachts, celebrity mansions, and delightful sea life while you dine. Click here to see the full menu.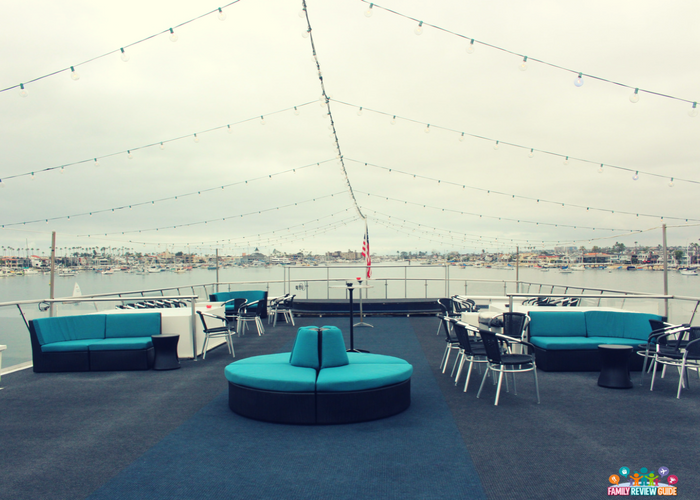 After you eat head to the upstairs deck for some fresh air and comfortable seating. There are several couches with beautiful views. Or, if you are feeling very adventurous you can go into the helm of the ship and meet the captain! I even got a chance to steer the yacht under close guidance and it was really fun and informative!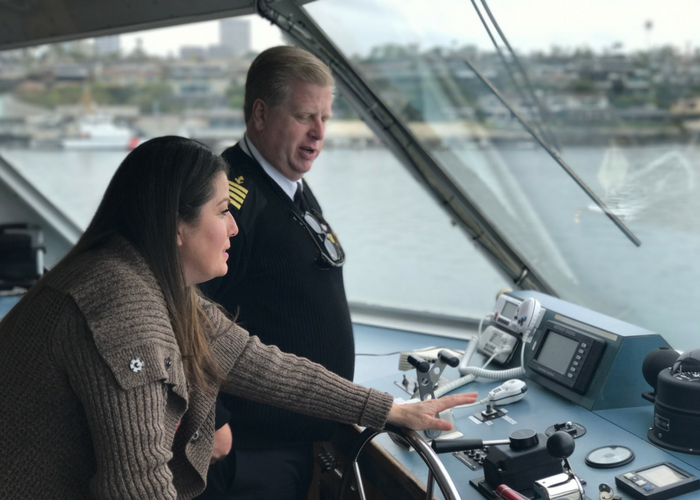 Horn Blower cruises are a great way to explore Newport beach. You will pass Balboa Island and you may even see a car ferry in addition to the wedge, which is a spot located at the extreme east end of the Balboa Peninsula in Newport Beach, California known for its large wedge shaped waves that makes it a popular spot for surfing. Hornblower Cruises have a variety of location in Southern California . You can find them here.
For more information visit Hornblower Cruises on Facebook and Twitter.