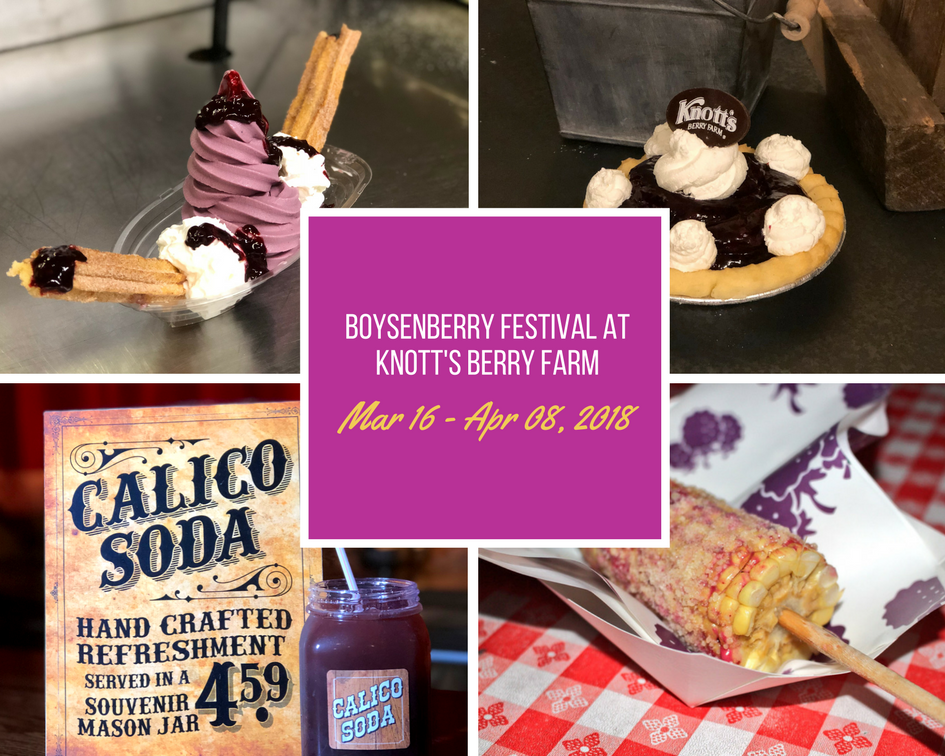 Last week we got a sneak peek at some of the delicious Boysenberry items they will be serving during the Boysenberry Festival at Knott's Berry Farm. The festival starts on March 16th and continues until April 8th.
First up, we learned how to make a Calico Soda. This refreshing beverage is a sparkling cream soda that comes in a plastic faux mason jar. You can find it in the Calico Saloon for just $4.59.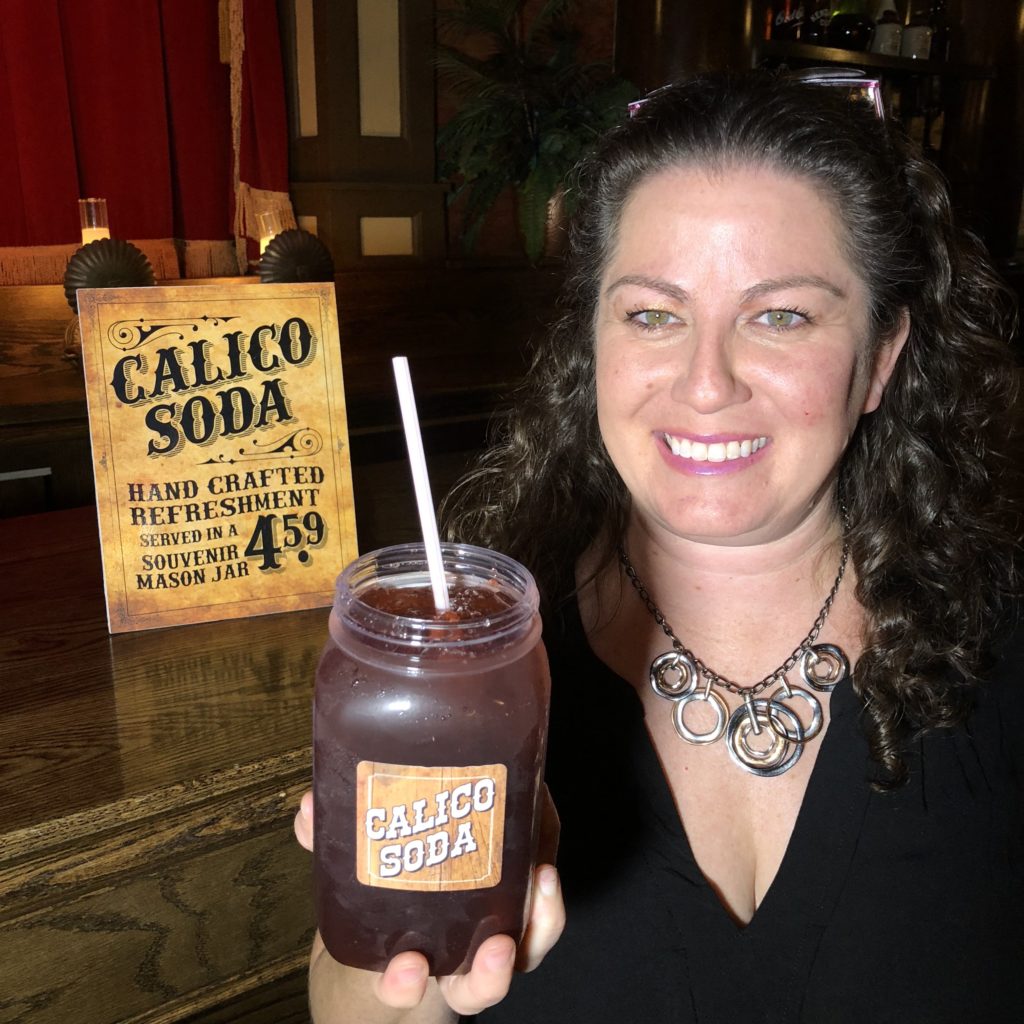 Next up we watched executive chef Bobby Obeza create and fill the legendary Boysenberry Churros! You can have the churro alone or you can get a Churro sundae which is covered with Boysenberry ice cream, two dollops of whip cream and drizzled with Boysenberry sauce.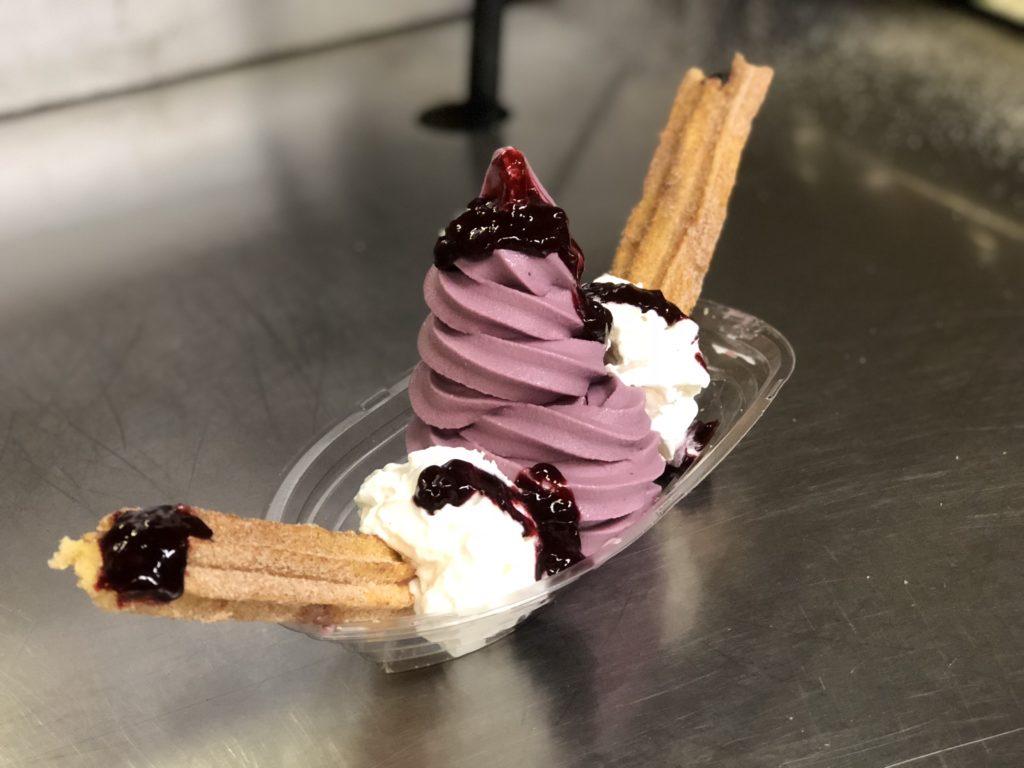 This is how they fill the Churros. It seems like a very delicate process to keep all of that filling inside! Doesn't that cinnamon sugar topping look appetizing?
Boysenberry Elote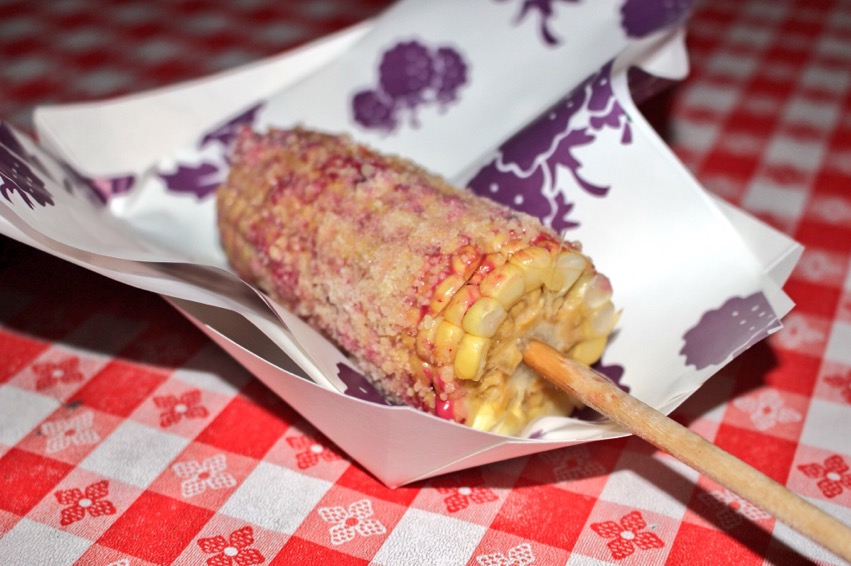 This was by far my favorite of the night! It's a half corn cob, covered in Boysenberry Butter, Then Boysenberry Mayonaisse and then dusted with a generous amount of parmesan cheese. It stayed hot for a really long time and the flavor was incredible!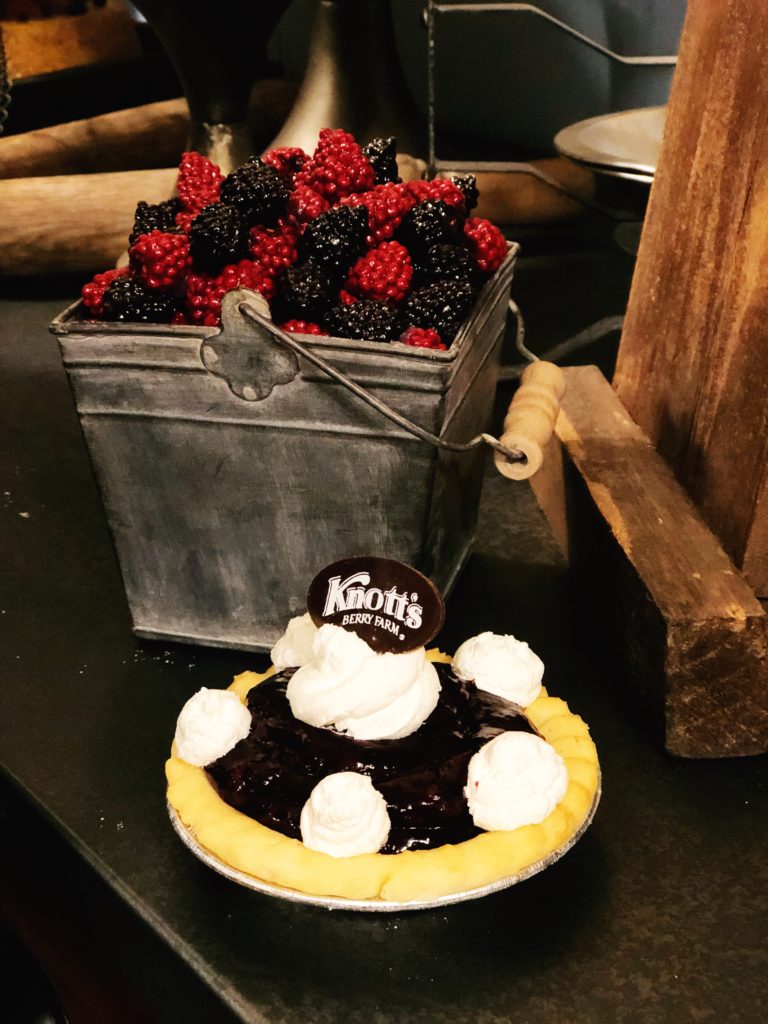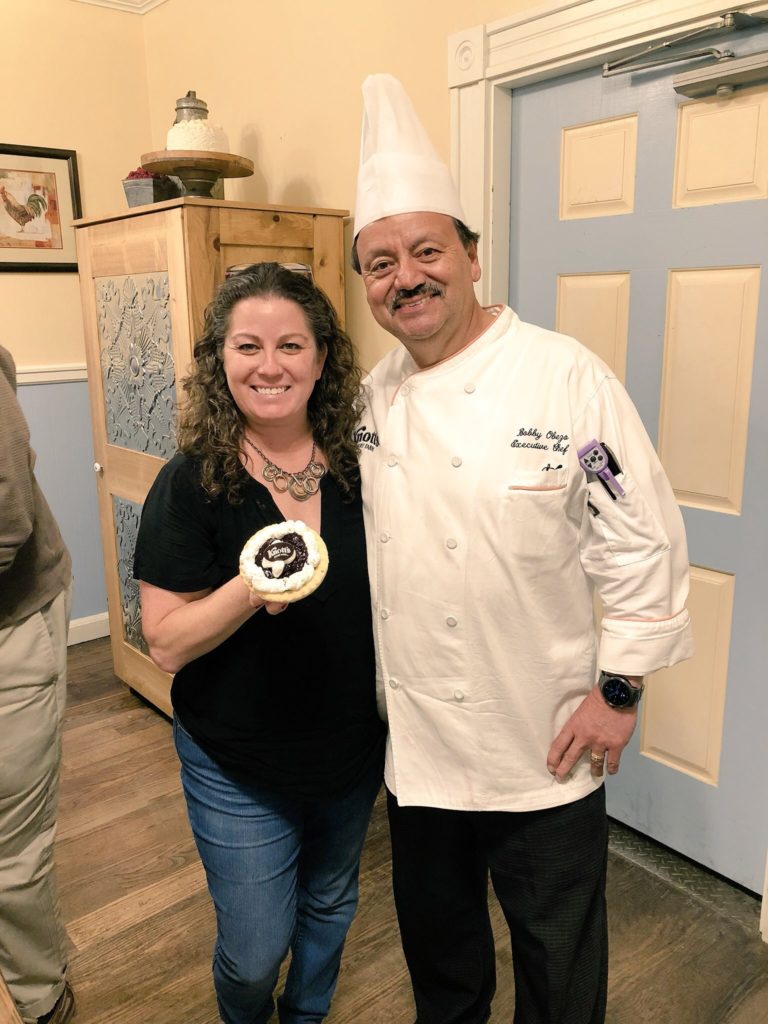 Guests of the Boysenberry Festival will be able to partake in some pie making. Step inside a Cordelia Knott's kitchen where you can find fresh boysenberry pies available for sale. Kids can also make their very own delightfully sweet boysenberry tarts complete with a chocolate coin. Additional cost applies for pie making.
Tasting Cards
Gusts can Purchase tasting cards at the festival for just $30. They provide ample samplings of eight delicious, one-of-a-kind boysenberry items at tasting locations throughout Ghost  Guests may enjoy all eight items or mix-and-match up to eight tastings.
Tasting Card Items
1) Slow Cooked Boysenberry Short Rib  (Location: Inside Spurs Chophouse)
Boysenberry hoisin sauce, buttery basmati rice, chopped green onions
2) Boysenberry Pierogies (Location: Inside Spurs Chophouse)
Boysenberries, sautéed onions, Applewood smoked bacon, boysenberry sour cream
3) Boysenberry Cheese Quesadilla  (Location: Outside Ghost Town Candy)
Mozzarella cheese, cotija cheese, boysenberry salsa, boysenberry sour cream
4) Boysenberry Elote (Location: Across from Gold Trails Hotel)
Corn on the cob, boysenberry mayonnaise, boysenberry butter
5) Boysenberry Coconut Macaroon (Location: Ghost Town Bakery)
Dipped in chocolate ganache
6) Boysenberry Hummus with Grilled Pita Bread (North of Sutter's Grill)
Vegetarian
7) Boysenberry Sausage on a Bun (Location: Outside Wilderness Dance Hall)
Freshly baked roll, boysenberry ketchup, relish, mustard
8) Boysenberry Chicken Wings (Location: Outside Spurs Chophouse)