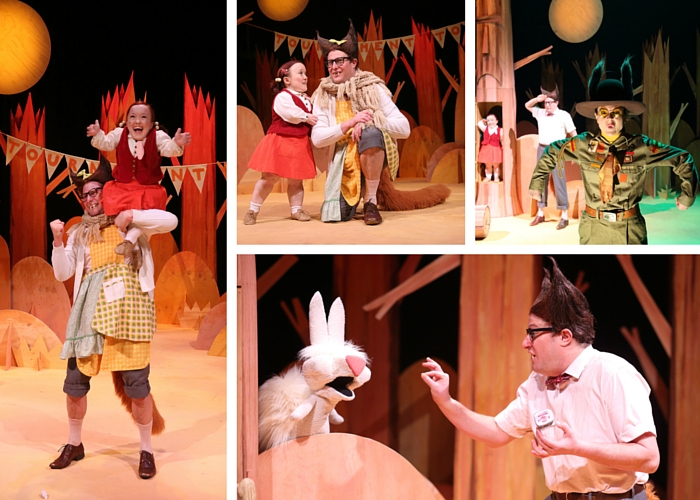 Remember little red riding hood and the big bad wolf? Well, he's back in a fun theatrical production for kids! The poor wolf has no friends. But, he does have incredibly sharp teeth, yellow eyes and his own ideas about personal hygiene, and he is the infamous Big Bad Wolf after all. No one likes him. Luckily one girl is brave enough to double check this wolf's bad press and an unlikely friendship is born.
From the acclaimed children's theatre company that brought us Pinocchio and School Dance comes this brand new Australian work for audiences aged five and over.
Featuring many of our favorite fairytale characters, this hilarious, table-turning tale will have you wondering why you were so scared in the first place.
Show Information
Big Bad Wolf is playing at Segerstrom Center for the Arts – Samueli Theater Saturday, March 5, 2016 at 10 a.m. and 1 p.m. Sunday, March 6, 2016 at 1 p.m. and 3:30 p.m.
The 10 a.m. performance on Saturday, March 5 will be sensory-friendly. The 1 p.m. performance on Sunday, March 6 will be ASL interpreted.
615 Town Center Drive, Costa Mesa, CA
www.scfta.org
Tickets – In person – $20
Online – Phone – The Box Office
600 Town Center Drive Costa Mesa, CA 92626 Open 10 a.m. – 6 p.m. daily SCFTA.org
(714) 556-2787