This is a sponsored post written by me.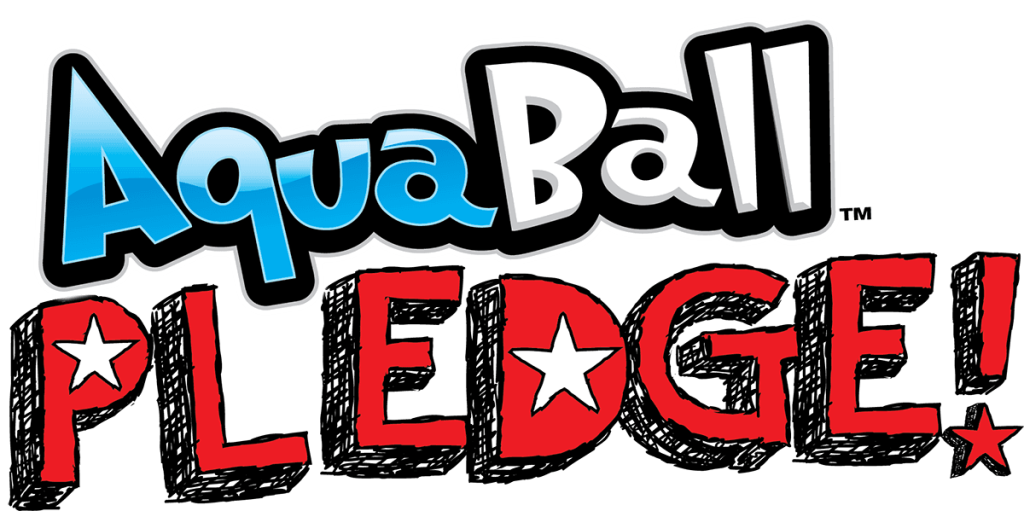 Are you a mom who wishes she could reduce the amount of sugar in her kids diet? I am too. I need to be more concious of what my little one put in their bodies. With a history of diabetes and obesity on both sides of our families this is very important to me. That is why I have decided to have my kids take the Aqua Ball Pledge! What is this pledge you ask? Well, it is basically a way of having my kids be responsible for their food choices.
HOW DOES THE AQUABALL PLEDGE WORK?
 First Download & Print the Certificate.
[gview file="https://familyreviewguide.com/wp-content/uploads/2016/06/pledge1.pdf"]
Your child will sign it (Symbols for those really little ones are OK!)
 Scan or Take a Photo with your Phone of the signed Certificate and email it to 

[email protected]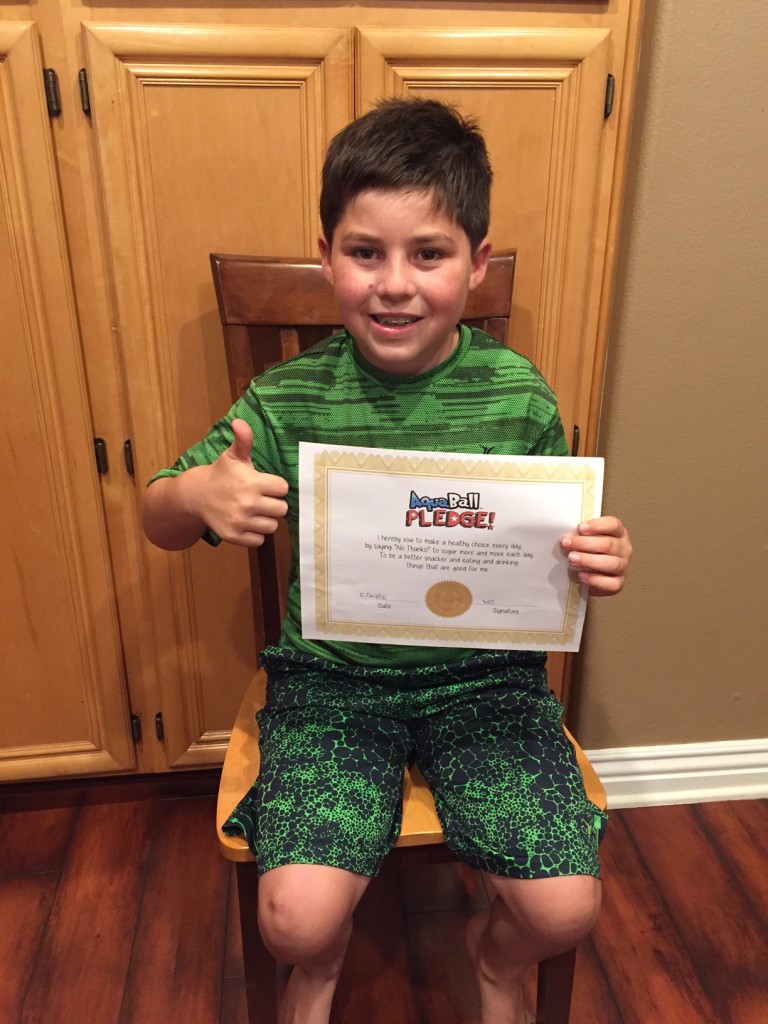 Complete the Form HERE to let them know your name, contact information and how to send your little one their AquaBall Pledge items!
Plus, they will email you at the beginning of each month health tips and fun activities to do with your family
Once they receive the certificate and completed form, they will send you your initial AquaBall Pledge wristband, a coupon for a free AquaBall, a star stamp to mark your calendar and a temporary tattoo.
Download & Print Calendar
Then,  Download & print the Calendar for each month. Each day your child makes the "One Healthy Choice" reducing sugar – mark the calendar with your stamp. The calendar also has fun tips from their Chief Mom
[gview file="https://familyreviewguide.com/wp-content/uploads/2016/06/pledge-calendar.pdf"]
At the end of each month – scan/photo and email the completed calendar to 

[email protected]

, and they will send you your next wristband.
 Do this at the end of each month to receive your next wristband and maybe even some AquaBall goodies!
Once you've completed 3 full months – you will receive a Gold wristband and AquaBall merchandise. They will draw 20 random names beginning on September 1, 2016 and the first of the month after that, ending in December 2016. Those 20 will WIN an AquaBall Party to have with their friends!
Share, Share, Share
Don't forget to SHARE on social media and use the hashtag #AquaBallPledge. They will pick one random winner per week based on social media posts with the hashtag to win a prize.
Bonus Points for Video
Make a video of your child taking the AquaBall Pledge and send it to them through the form above. They will highlight your video on their YouTube channel!
Each week – the video with the most "Likes" on our YouTube channel will receive a prize. (Limit one win per video submitted)
Beginning September 1, 2016 and the first of each month after that until December 2016 – They will draw 5 names to WIN an AquaBall Party out of the videos submitted.
**Verbiage for the AquaBall Pledge is on the Certificate**
**Please post your video on YouTube, Vimeo, etc… and send them the link to the video.**
Coloring Page
Here is a fun coloring page for you to enjoy!
[gview file="https://familyreviewguide.com/wp-content/uploads/2016/06/317799d5-0d9f-4856-83e0-2cc88d0670e4.pdf"]