Today was such an epic day! Not only did we get to meet a real Police Officer but we got to see the new Monster Truck called NEA-New Earth Authority. The NEA debuted at the Anaheim YMCA and we got to join them up close and personal to check out this monstrosity. Officer Hernandez and driver Norm were both there to give the kids an experience they wouldn't forget.
Here are a few tips we learned while we were there:
Due to it's sheer size the NEA was brought in by semi-truck.
The monster truck weighs over 10,000 lbs.
The driver Norm said he took it out last week to practice, ended up turning on its side.
It cost $15,000 to replace the body shell.
Norm was the driver of Batman last year.
Norm mentioned that he was just in the right place at the right time to get the opportunity of a life time.
Norm is a lieutenant (2nd in command) for Oregon police.
On the weekends he gets to drive the monster truck N.E.A. New Earth Authority
Here are a bunch of awesome photos of the NEA. Don't forget to buy tickets to MONSTER JAM Coming to the Honda Center this weekend and also the weekend of January 25th.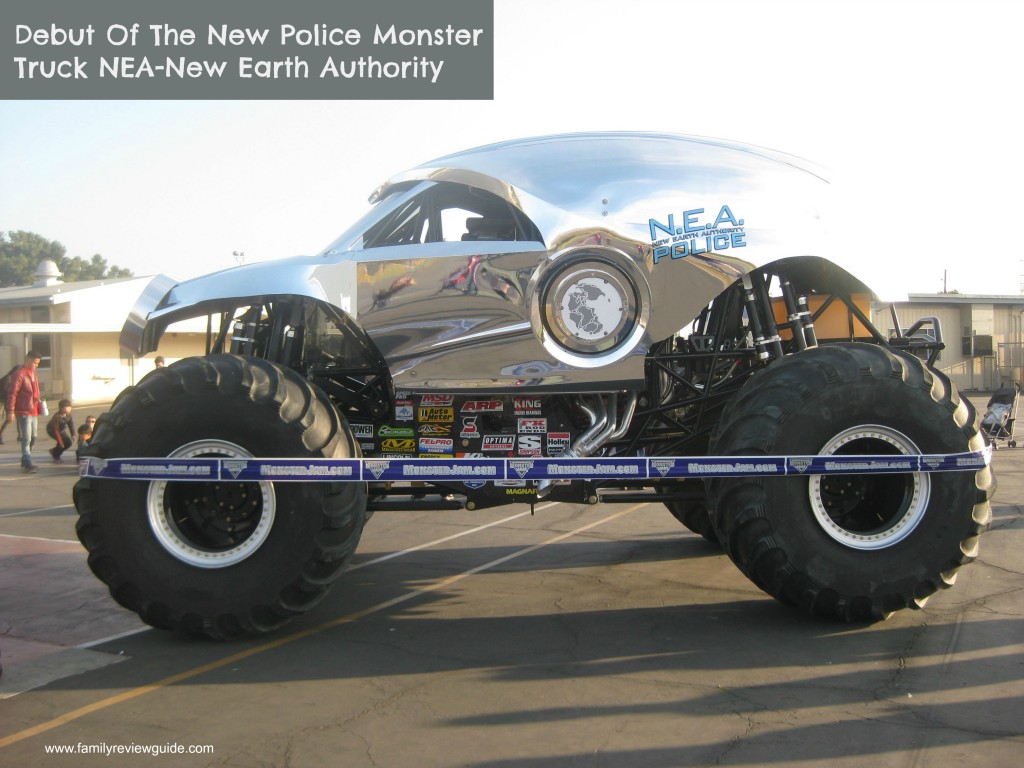 Below is the front of the NEA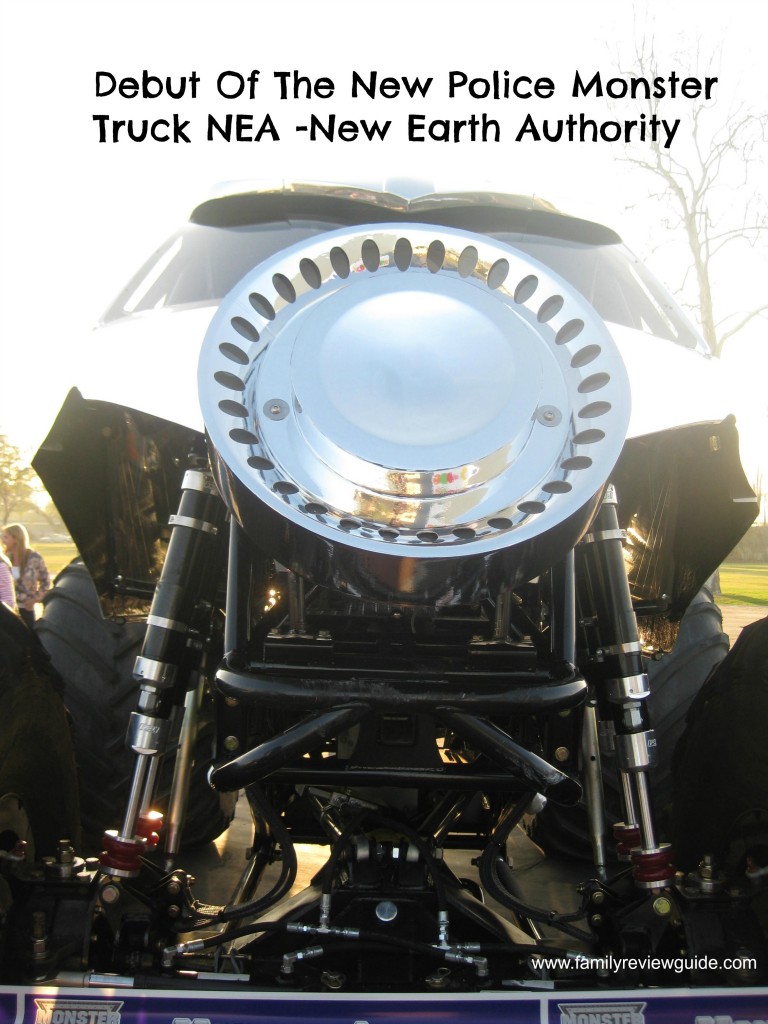 N.E.A. Team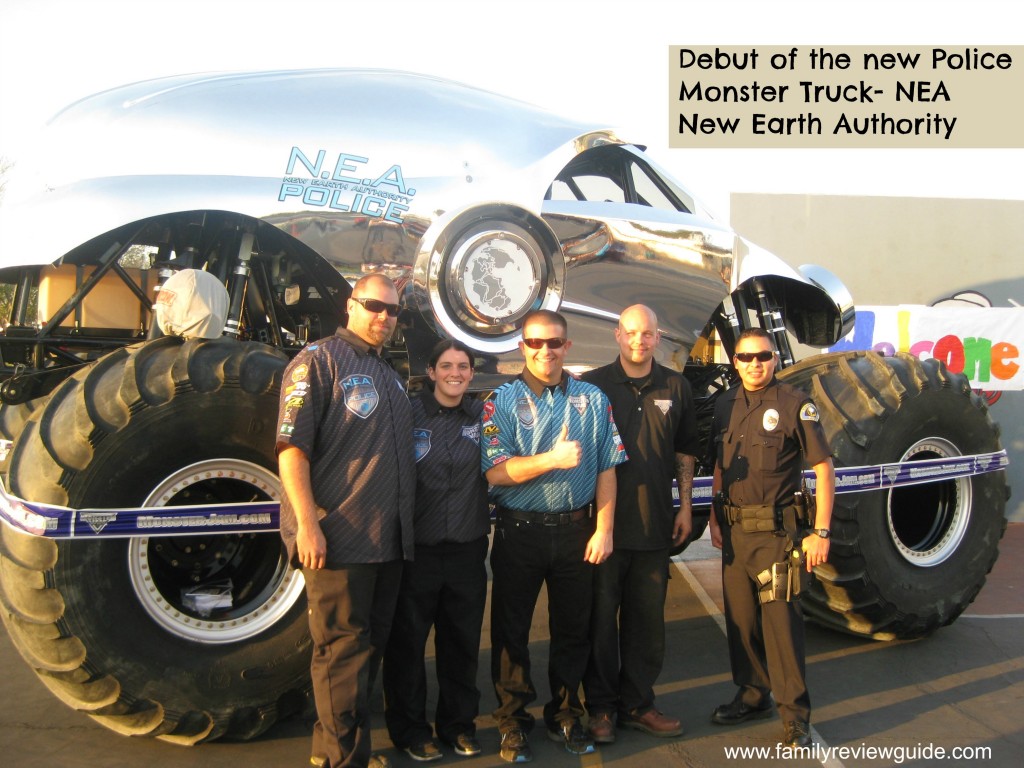 Katin Kerns and Driver Norm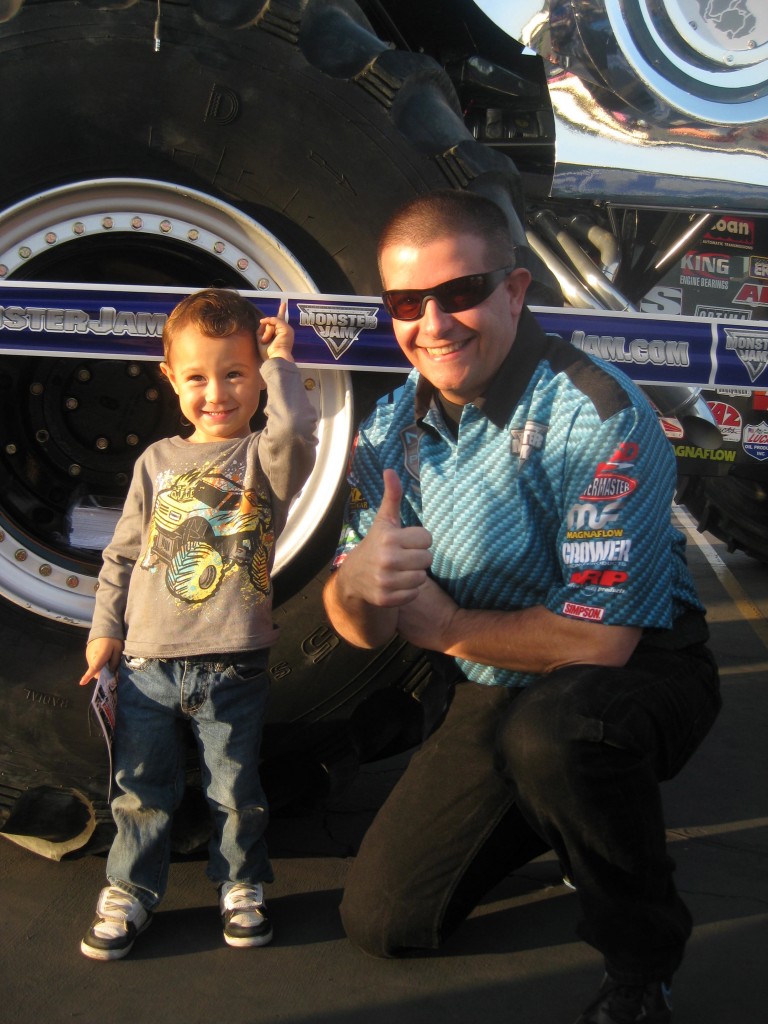 Sponsor Shot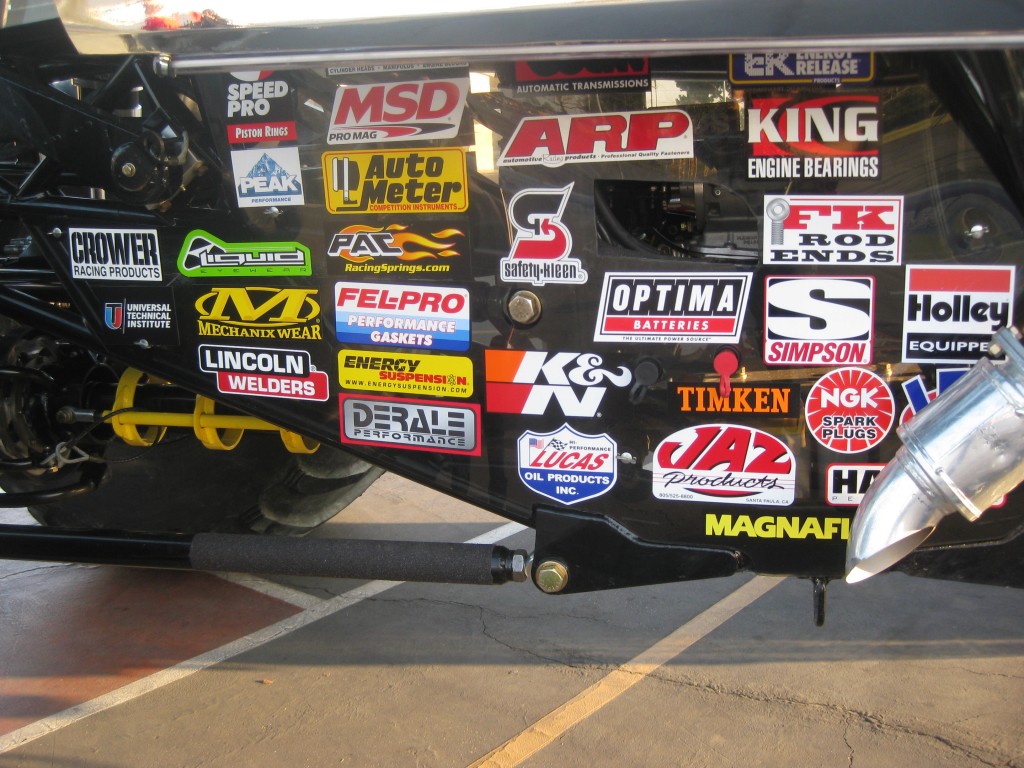 Massive Tires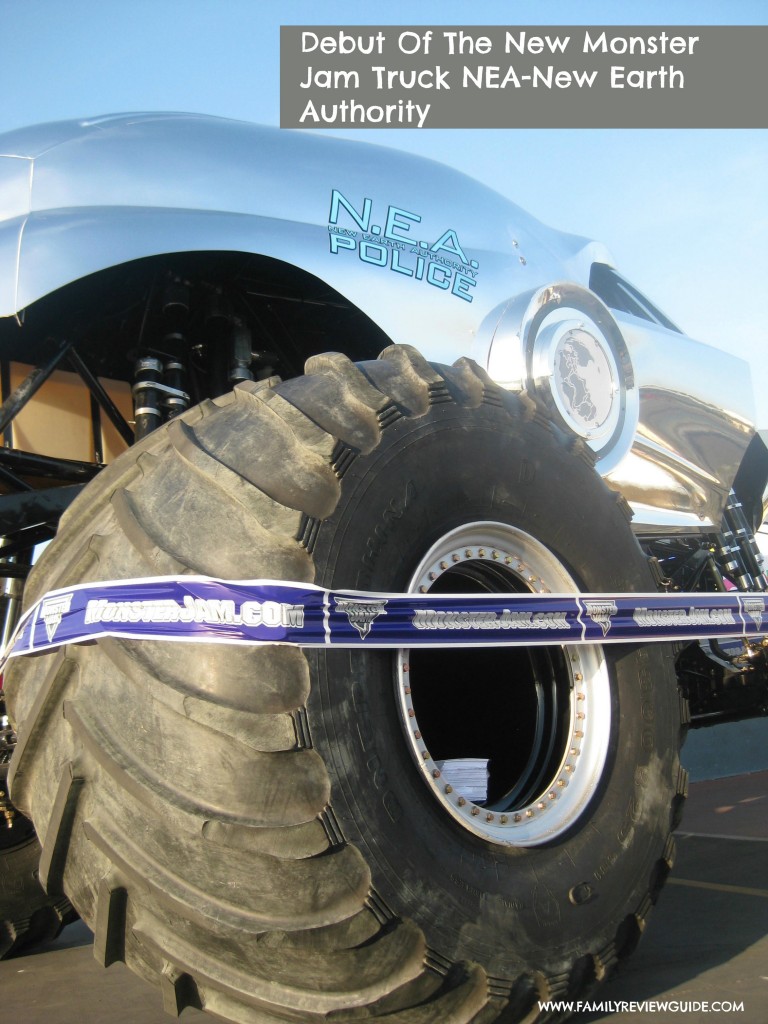 Engine Shot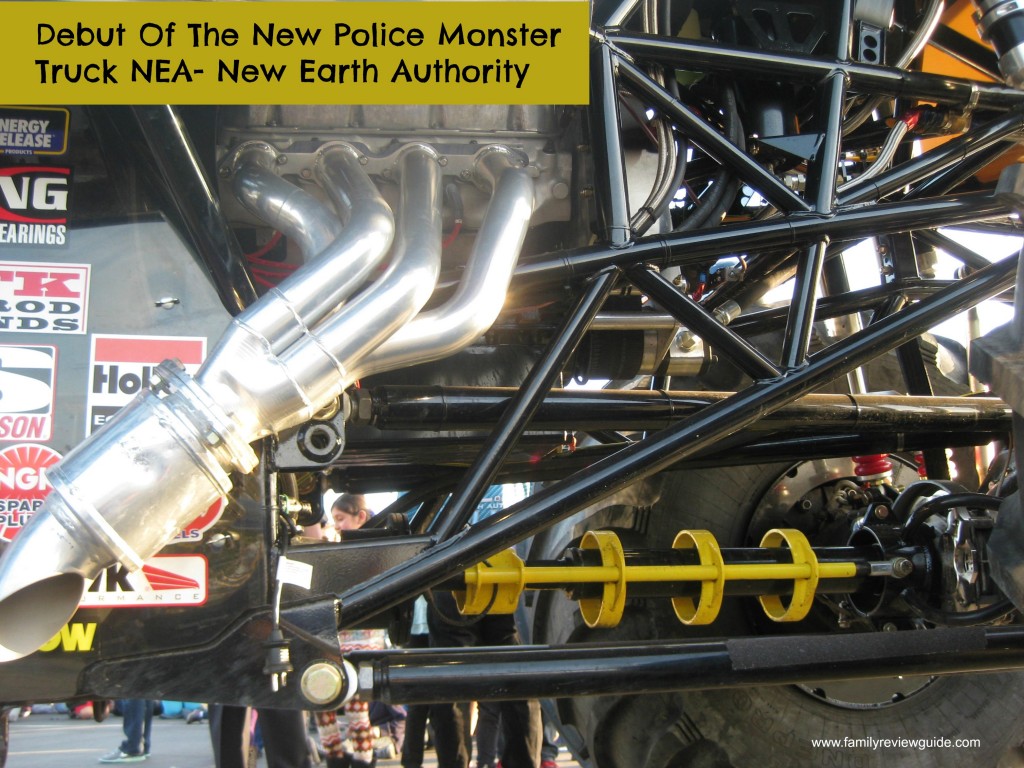 Drivers Seat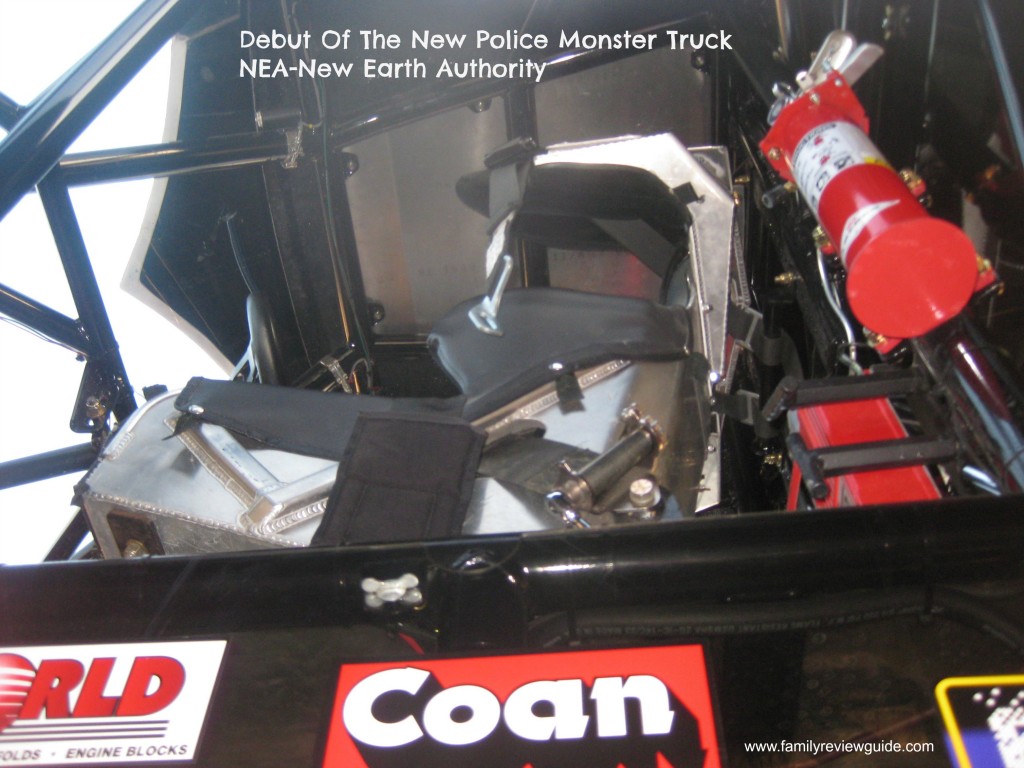 Monster Trucks are for girls too!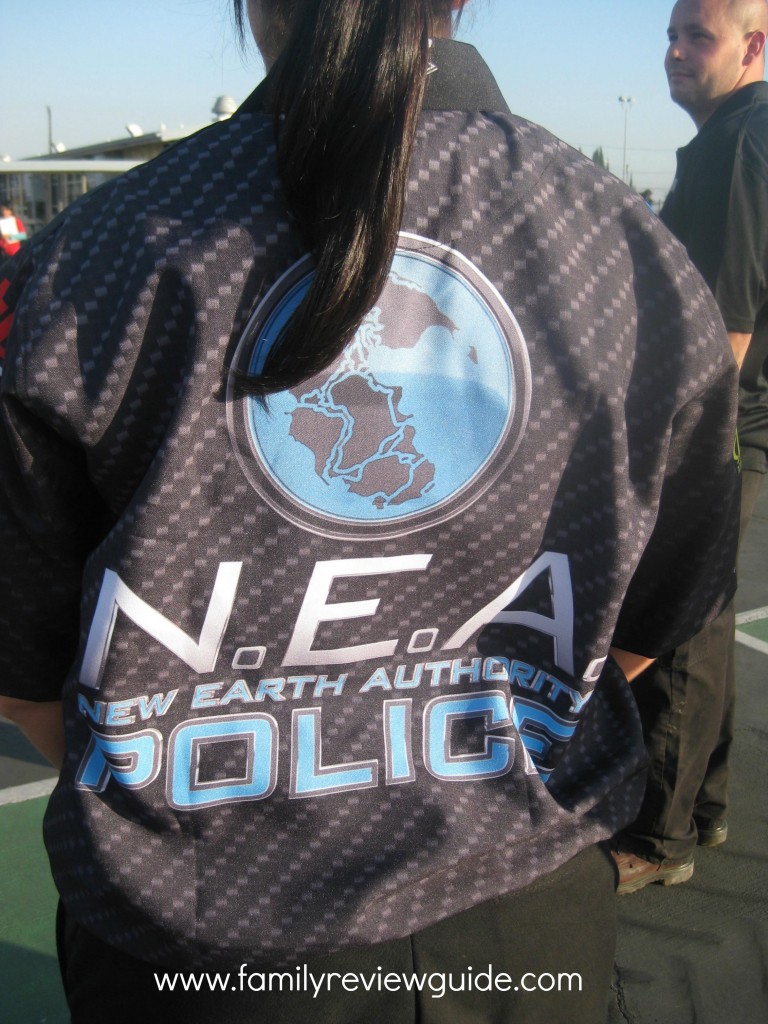 Officer Hernandez showing the bullet proof vest and allowing kids to try on

Joker Helmet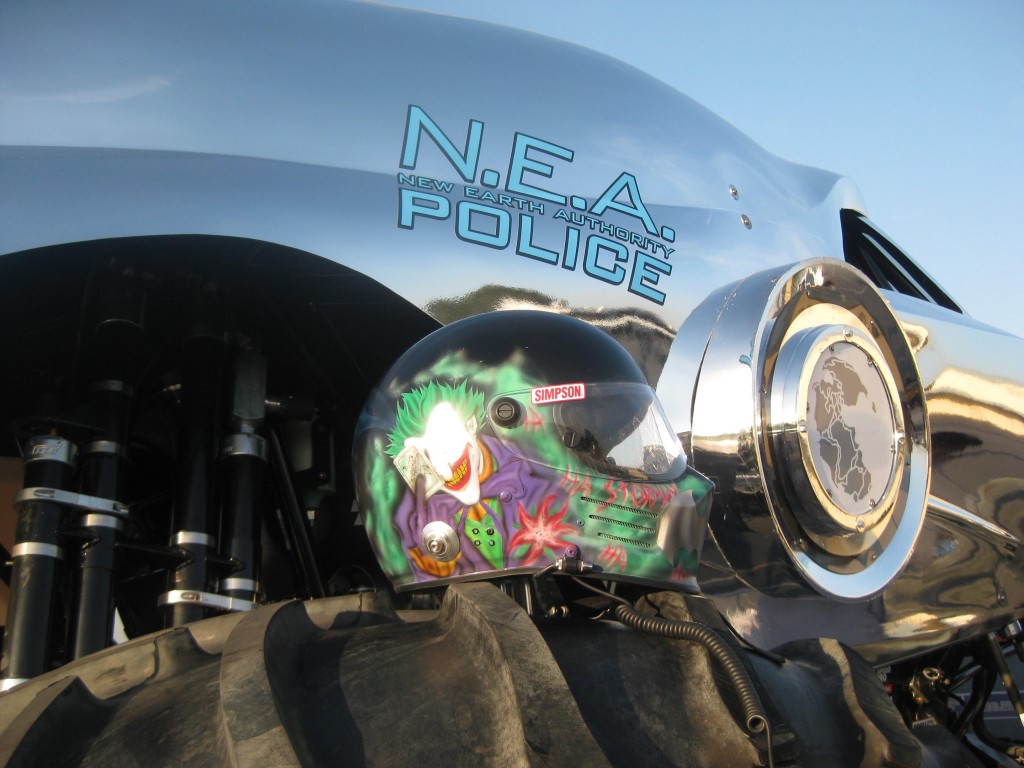 Anaheim YMCA saying Thank You!