Disclaimer: My acupuncture treatment was provided free of charge to facilitate this review. All thoughts and opinions are my own.
For as long as I can remember I have always suffered from insomnia.  There were times where I would be awake until 4 am and then go to sleep for 2 hours and wake up for the day. When I met my husband he couldn't believe how someone could function on so little sleep. When I was in my 20's it was no problem. But now that I am 37 and have 3 kids my insomnia is very troublesome.  It seems that with insomnia comes anxiety. If I don't get enough sleep I get anxious. If I get anxious I don't get enough sleep. It's a vicious cycle.
So last week I was invited to try out a new wellness studio in Costa Mesa called Dantian Studio. Dantian are the centers of energy within the body, comparative to the more popularly known yoga concept of chakras. Translated simply as 'energy center,' or more loosely as 'sea of qi,' dantian are where each person's life force energies originate. The three major dantians are the lower, the area of the body surrounding the navel, the middle, the area of the body around the heart, and upper, or third eye, which resides at the forehead.
The studio has a resident acupuncturist on staff  so I decided to give it a try. David M. Phelps L.Ac., a California Board-Certified Acupuncturist and Herbalist is the the main acupuncturist.  He graduated in 2003 with a Master's in Traditional Chinese Medicine (MTCM) from Five Branches Institute, Santa Cruz, California, specializing in pain management and Five-Element Acupuncture.  Additionally, he is a Nationally Certified Diplomate in Oriental Medicine (Dipl. O.M.), Acupuncture (Dipl. Ac.), and Chinese Herbology (Dipl. C.H.) from the National Commission of Acupuncture and Oriental Medicine (NCCAOM).  In addition to his scholastic achievements, David has studied internal martial arts over 20 years that included Tai Chi Chuan, Ba Gua, and Hsing-I.  Since 2002 he's been under the guidance of Great Grandmaster Ho Nan Jie (Anthony Ho) studying Wuji Qigong Taijiquan.  David is committed to restoring his patients "vitality" and "well-being," utilizing acupuncture, herbs, nutrition and exercise.  In fact, he has been researching and integrating very successful healing modalities to help restore the body's natural balance, and its ability to heal from within.

David greeted me upon my arrival and after I filled out my paperwork he took me back to the treatment room.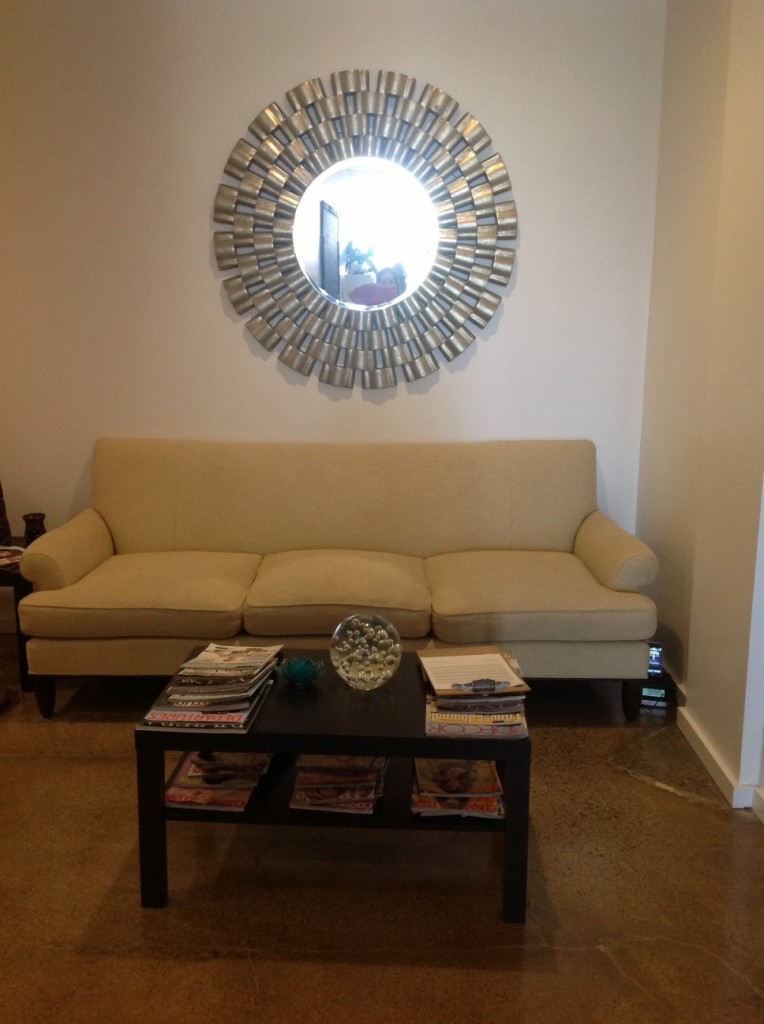 We went over my questionnaire together and he asked me if I had any questions for him. He was very attentive and listen to everything I had to say. We talked about my insomnia and my anxiety and he explained to me how the body reacts to stress. He examined me and took my pulse and checked my tongue for a white coating. I learned that the condition of the coating on your tongue also speaks to the condition of fluids in the body.  A moist or wet coating indicates poor fluid metabolism, and a dry coating indicates depleted fluids.  A coating that is peeled off indicates some kind of heat or damage to the Stomach, possibly a depletion of Stomach Yin, or damage to Stomach Qi. He also checked the temperature of my feet and talked to me about a slight blockage I may have in my kidneys. He told me that the acupuncture I was going to receive would help with with the flow.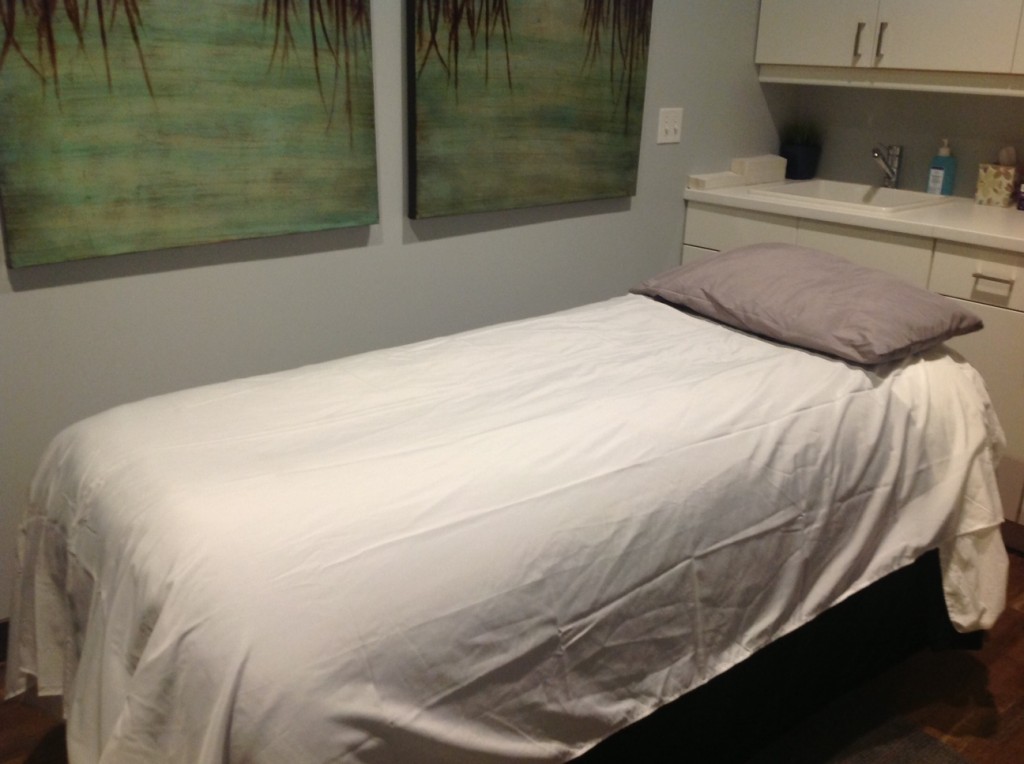 The treatment room was very nice.  It was clean and had a very comfortable bed. There were charts on ear points on the wall as well as some beautiful art work.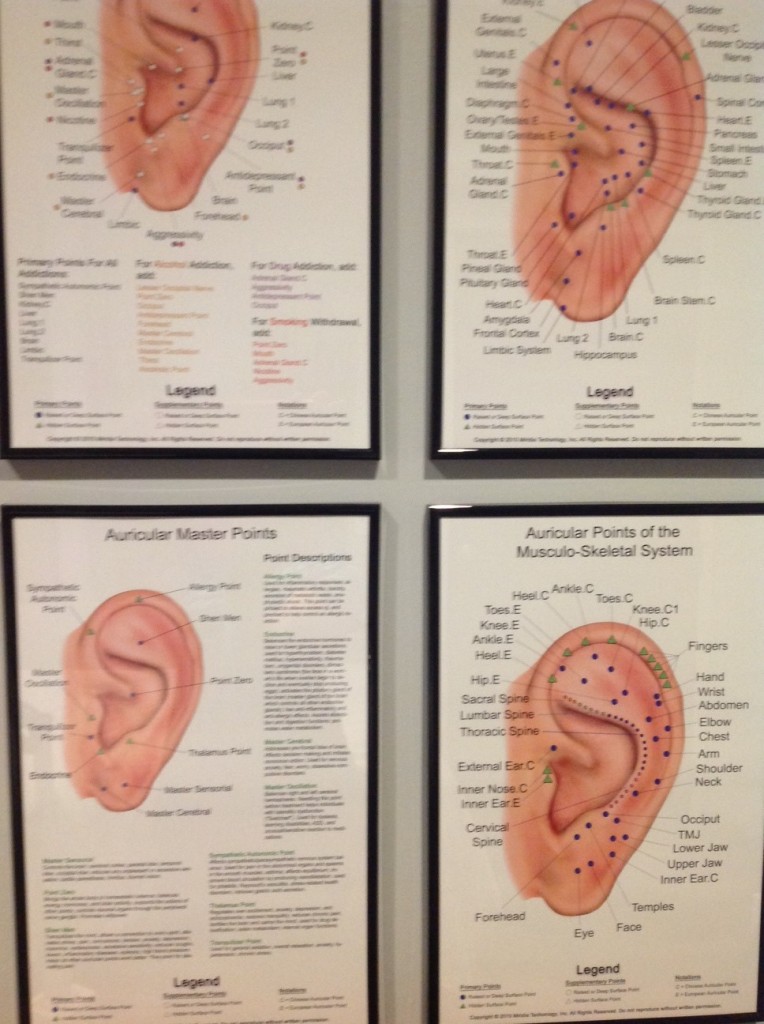 For my treatment David placed needles in both of my feet, my ankles, my hands and my forehead. He turned off the lights and put on some very soothing spa music. I relaxed in the dark for about 30 minutes and he checked on me once or twice in between. You can see the needles in my ears in the picture below.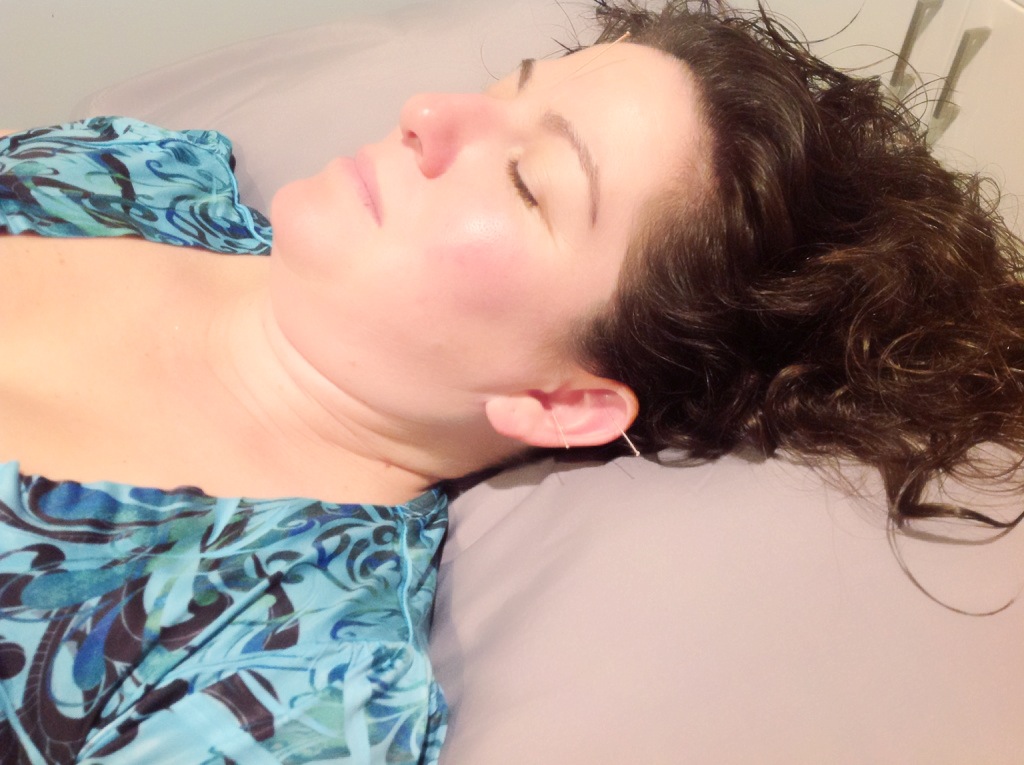 Here they are in my hands. I'm going to spare you the photos of my feet.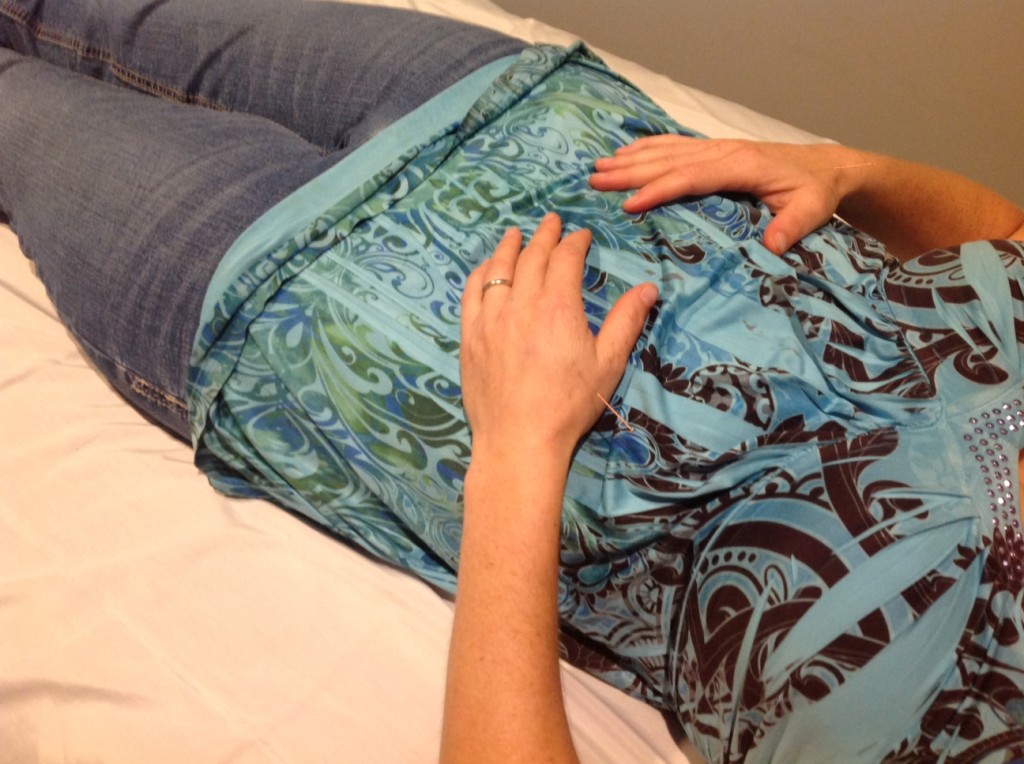 At the end of my treatment David gave me some little ear seeds that he placed with adhesive tape. I was instructed to press on them several times a day for up to 3 days. That they would stimulate acupressure points in my ear. To be honest they were rather uncomfortable for me so I ended up taking them out after 1 day but I could definitely see how they could be an advantage for some people.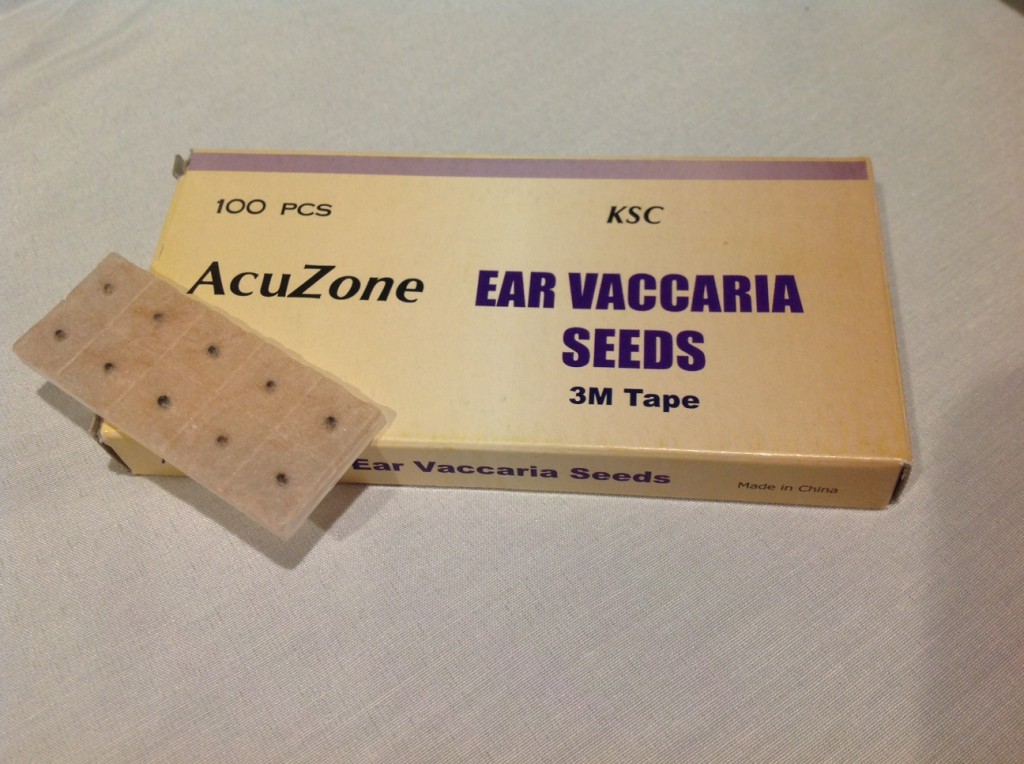 I was super relaxed at the end of my treatment and that evening I could tell that my energy was moving a lot better. I became slightly congested that evening and developed a tiny headache but I drank a bunch of water and felt better right after. I would definitely go back and see David again and I highly recommend him to anyone looking to seek out alternative practices to western medicine.
Dantian Studios also offers other body treatments such as Far Infrared Sauna, Far Infrared wraps, Lipomassage by Endermologie, massage therapy, aestetic services like facials and waxing, and integrated healing therapies such as Essential Oil Healing and Education and life coaching. They also offer yoga, Barre, cross core , and pilates classes.
For more information visit www.dantianstudio.com