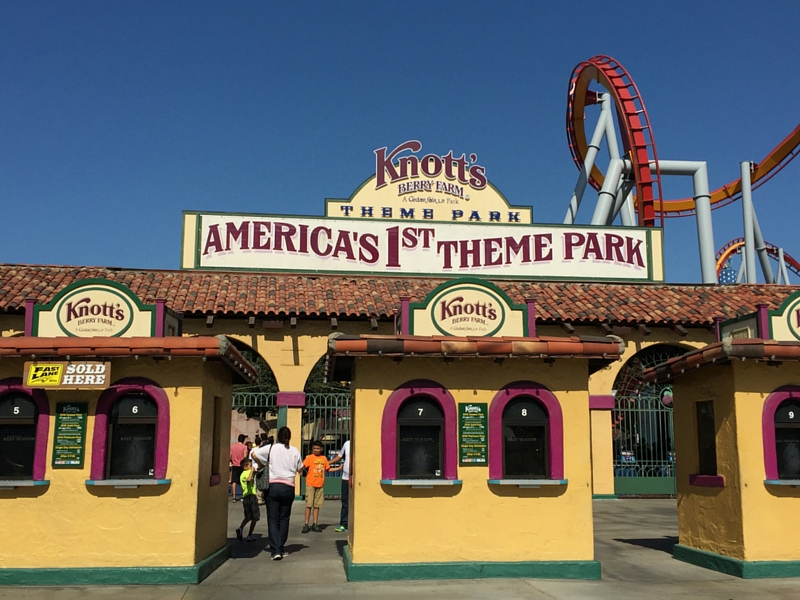 Last month we posted about Knott's Berry Farm's Ghost Town's 75th anniversary as well as the re-opening of Mrs. Knott's Chicken Dinner restaurant.  Well, this week we visited again and spent some more time at Ghost Town Alive and had some fun new experiences we can't wait to share!
Gertie's Dress Shop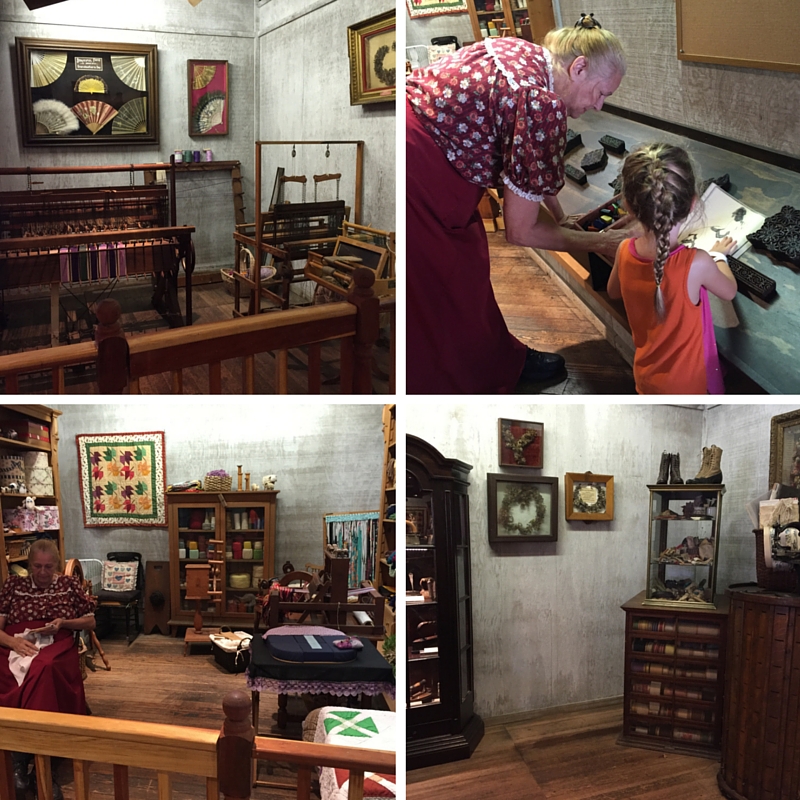 Our first stop at Ghost Town was to ' Dress Shop. Gertie's shop designs the dresses for the beautiful ladies in town. Guests who stop by the shop can create their own design by using a western-style tin template. If Gertie likes your design she might even put your artwork on display for all to see.  My daughter enjoyed coloring several dresses with the help of the nice shop lady.
Visit the Barber shop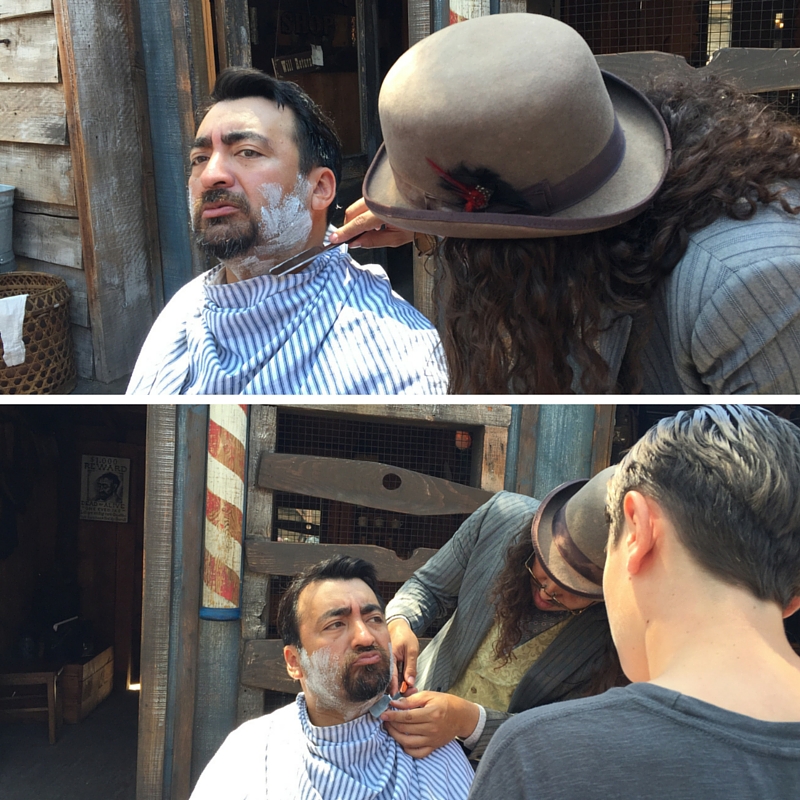 Hear the latest gossip of the day and have a mustache applied, but first you must help the Barber with some fun daily tasks throughout Calico. Percy, Calico's barber, offers various styles of mustaches which represent characters in the old west: bandit, prospector, lawman, etc. Ghost Town citizens react to the mustaches worn by the guests based on their mustache type. We watched a guest help shave the sheriff at the Barbershop and even got our own personalized mustache.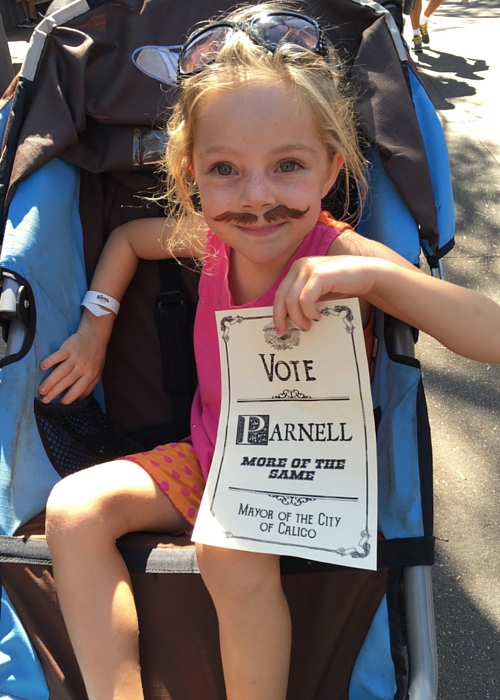 Watch The Blacksmith in Action
We enjoyed watching a working blacksmith creates custom horseshoes. He was super friendly and happy to have us watch!
Watch a CanCan in Calico Saloon
Due to the extreme heat, we decided to take a little break and pop into the Calico Saloon. here we watched a super fun can Can show and enjoyed an ice cold refreshment. We also heard that we should be on the lookout for the Mayfield Gang lurking around.
Livery Stables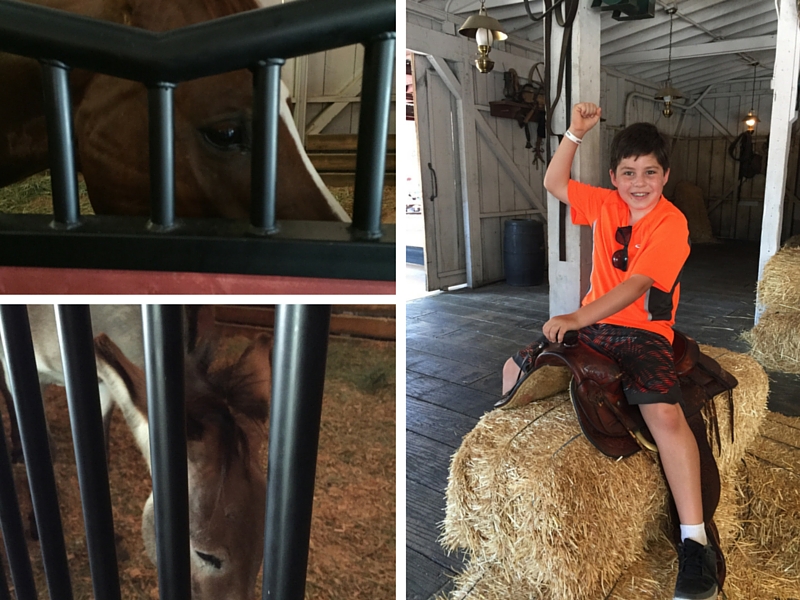 Love animals? Stop by the Livery Stables and meet Calico's friendly equestrian team along with Betty and Brutus, the resident donkeys that enjoy taking an occasional stroll through town. Learn more about each horse while petting them and chatting with their handlers. we ran into Brutus and his handler and had a good chat.
Learn about Morse Code at the Post Office
Who knew there was so much information about morse code! The telegraph showed us how to send and receive telegrams for the Calico residents.
Get Sworn in At Town Hall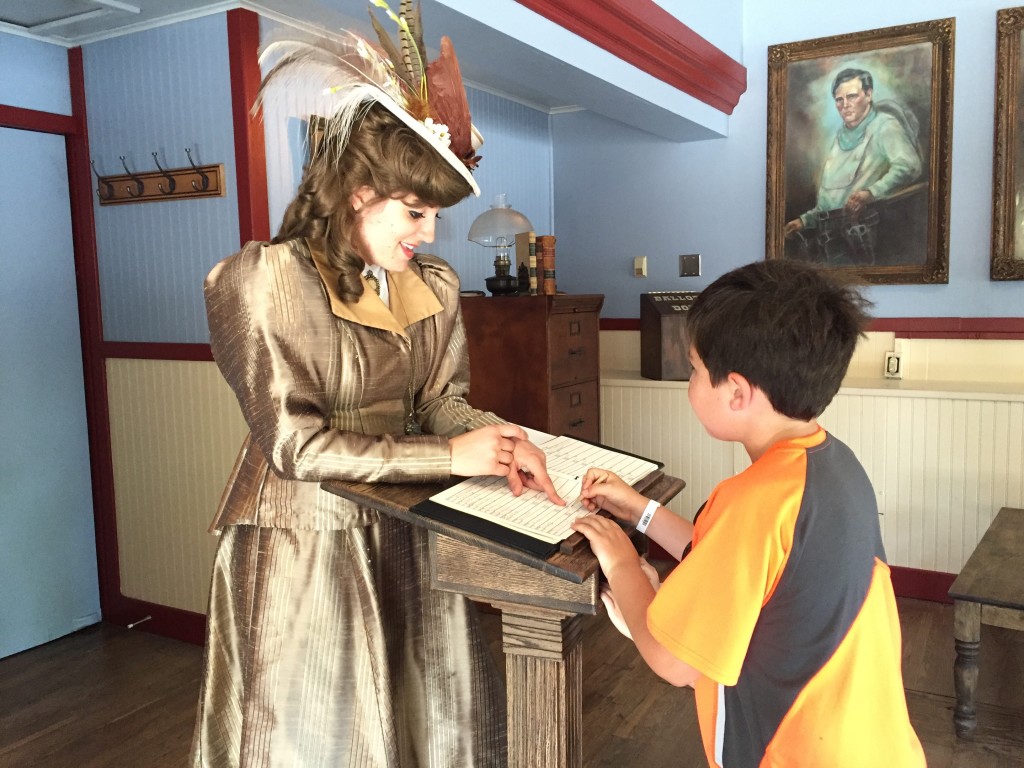 Want to become an official citizen of Ghost Town? Stop by Town Hall and get sworn in after you take a pledge. Don't forget to sign your name in Calico's registry book to make it official.
Ride The All New Ghost Rider
Complete with a new track and brand new trains, this ride is an adrenaline junkies dream come true! The new track is smooth and flawlessly takes high speed turns like a boss!
Also not to be missed
Circus of Wonders (ends August 21) – A mesmerizing, thrilling and captivating way to end your day at Knott's Berry Farm as the circus troupe steps off the Calico Railroad to entertain you with thrills, chills. music and laughs. The fun starts at 9:00 p.m. at the Calico Mine Stage.
Blockbuster Beagle! . . . On Ice (ends August 21) –
Chills and fun of a different kind can be found throughout the day as Snoopy and the Peanuts gang entertain inside the Charles M. Schultz Theatre at 1:30 p.m., 3:30 p.m. and 5:30 p.m. (Mon., Tues., Thurs., & Fri.)
Enter to Win a family 4-pack of tickets to Knott's