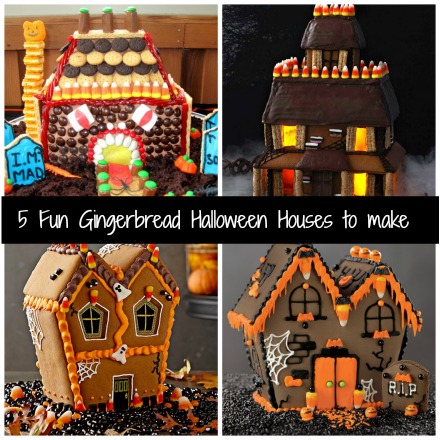 My kids love sweets and they love crafts too! This past week we were shopping at Trader Joe's and came across this awesome Halloween Gingerbread house that they can assemble. We also thought is would be fun to make a few Haunted gingerbread houses so here is a list of 5 Halloween Gingerbread houses you can make yourself!
1. Trader Joe's Haunted House Kit. For just $7.99 you can get a Grimm inspired pre made Haunted House Halloween kit. It comes without all the synthetic colors and artificial flavors found in most retail-store gingerbread house kits too. You put it together, you decorate it with the included icing and decorations—including bats, skeletons, pumpkins, and black cats—and you enjoy it throughout the season.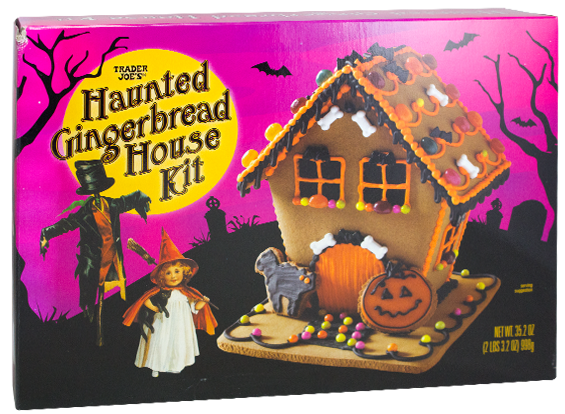 2. Gingerbread Halloween House from Better Homes and Gardens – The house requires a lot of ingredients and a lot of instructions but the end result is magical and spooky. If you click on the picture it will take you the the site for ingredients and instructions.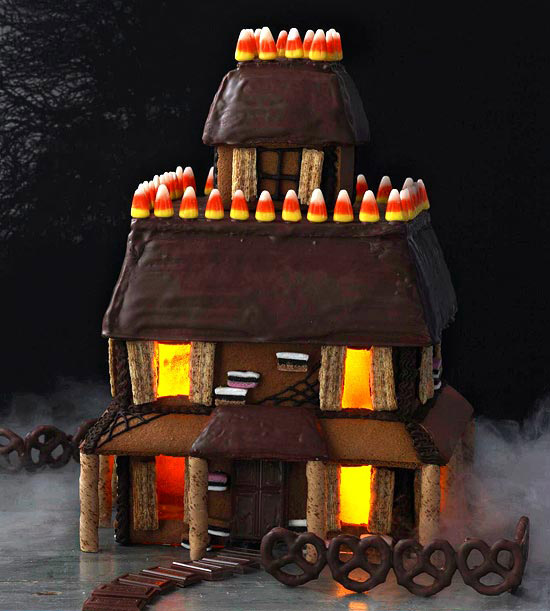 3.  Williams Sonoma Halloween Haunted House Kit –  This kit has everything young builders need to create a genuine witch's mansion that will spook even the most robust of hearts. Inside the box is a sturdy foundation for the edible house, which is easy to construct from our pre cut chocolate cookie pieces and ready-to-mix royal icing "glue." Once the house is built, kids will have a blast customizing it with the included spooky decorations: mini beads, candy corn, bat candy, gum balls and sprinkles.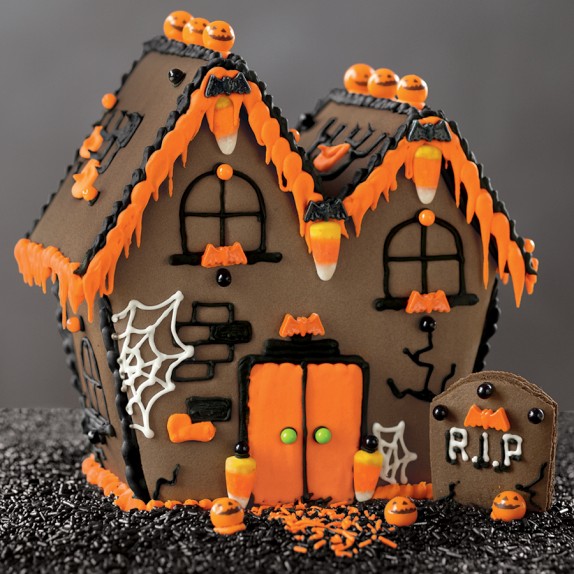 4. Haunted Gingerbread House from Cheryl Style – Featuring pre-baked gingerbread panels, colored icing and everything else you need to create your own spooky Halloween centerpiece, These Haunted Manor Cookie Kits are Cheryl's favorite new twist on a Christmastime classic.  Click on link or photo for instructions.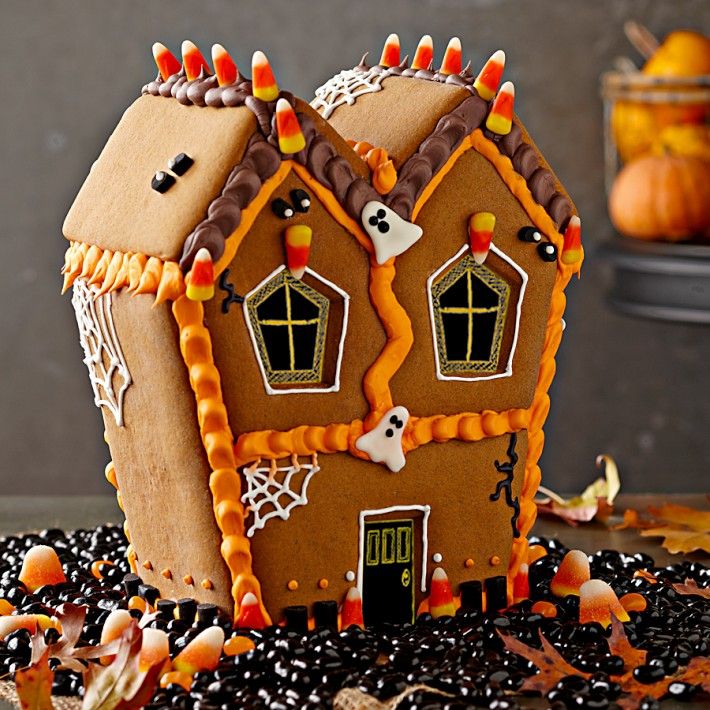 5. Hungry Haunted House – Just open your cabinets and see what you have to make a haunted house. Just frost, stack and layer. The dirt is just crumbled cake. The chimney is wafer cookies and the eyes of the house are marshmallows.