Imagine enjoying a meal in the middle of a movie theater where Brooke Shields takes you on multi-sesnsory voyage to Santorini, Amalfi Coast, Barcelona and Provence….Now Imagine that theater filled with friendly waiters serving you and 20 other guests in a choreographed, in-sync style where plates and drinks are set down at the exact same moment. All while you listen to the sounds of the Mediterranean and indulge in a delicious seven-course gourmet cuisine. This, is 360. The newest and most extraordinary dining experience onboard the Discovery Princess.
What makes 360 so unique?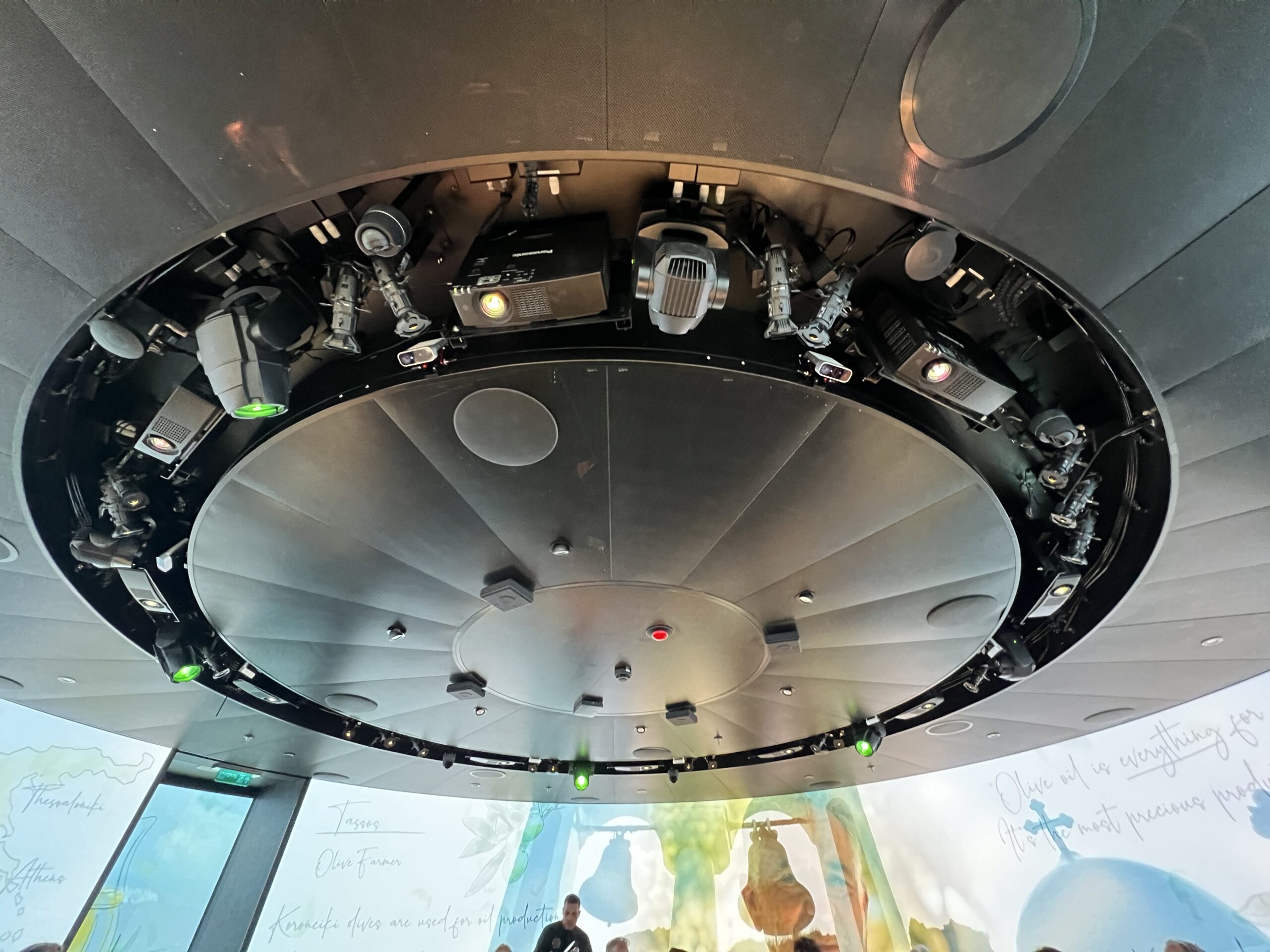 The large LED walls set in a circular format that places guests into featured destinations using stunning 4K cinematography. It really is an incredible sight to see. It is also unique in that Brooke Shields narrates the entire experience as she relives her adventures and local connections made in each destination as her travel journal comes to life.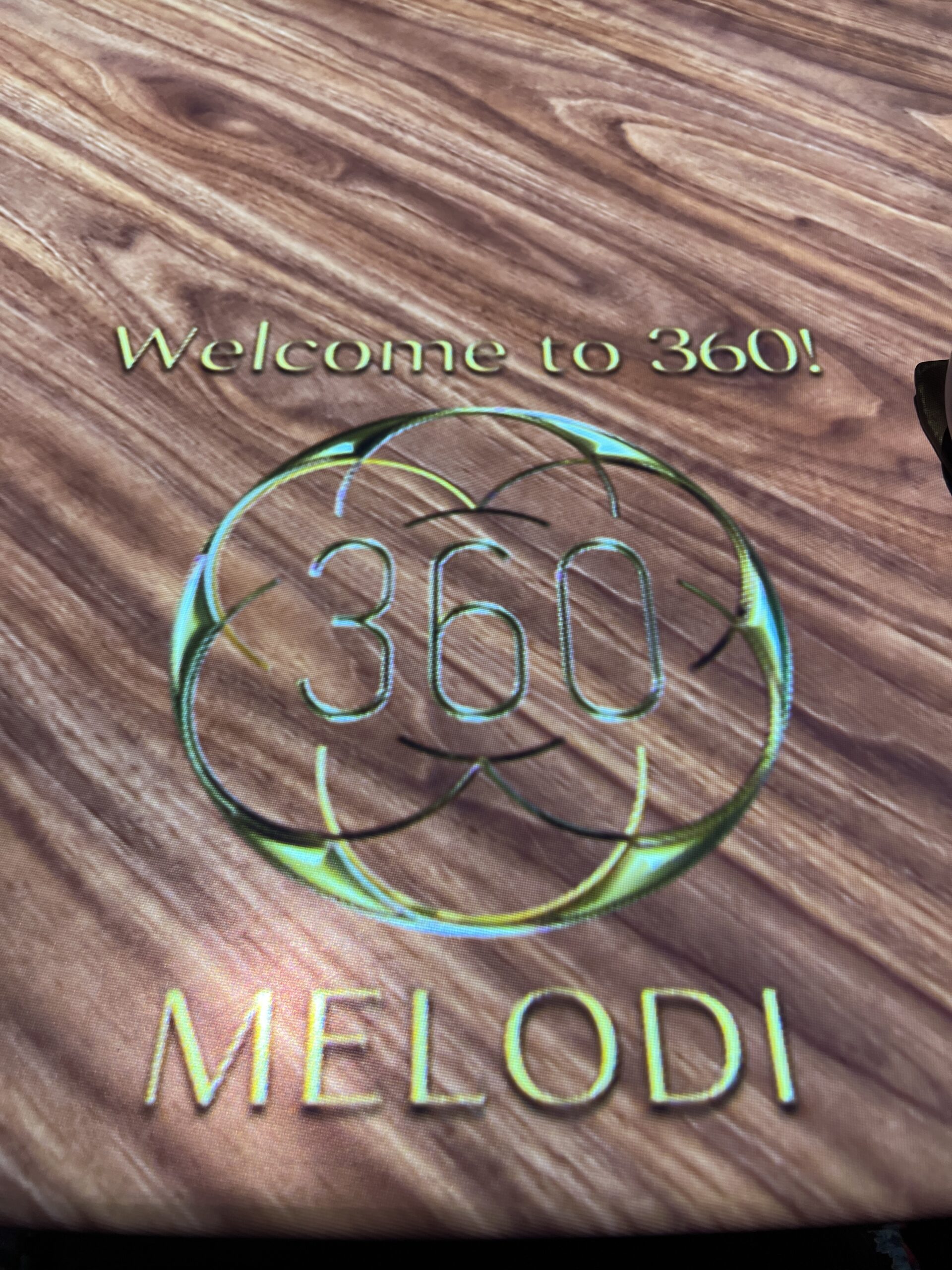 What Food Is Included?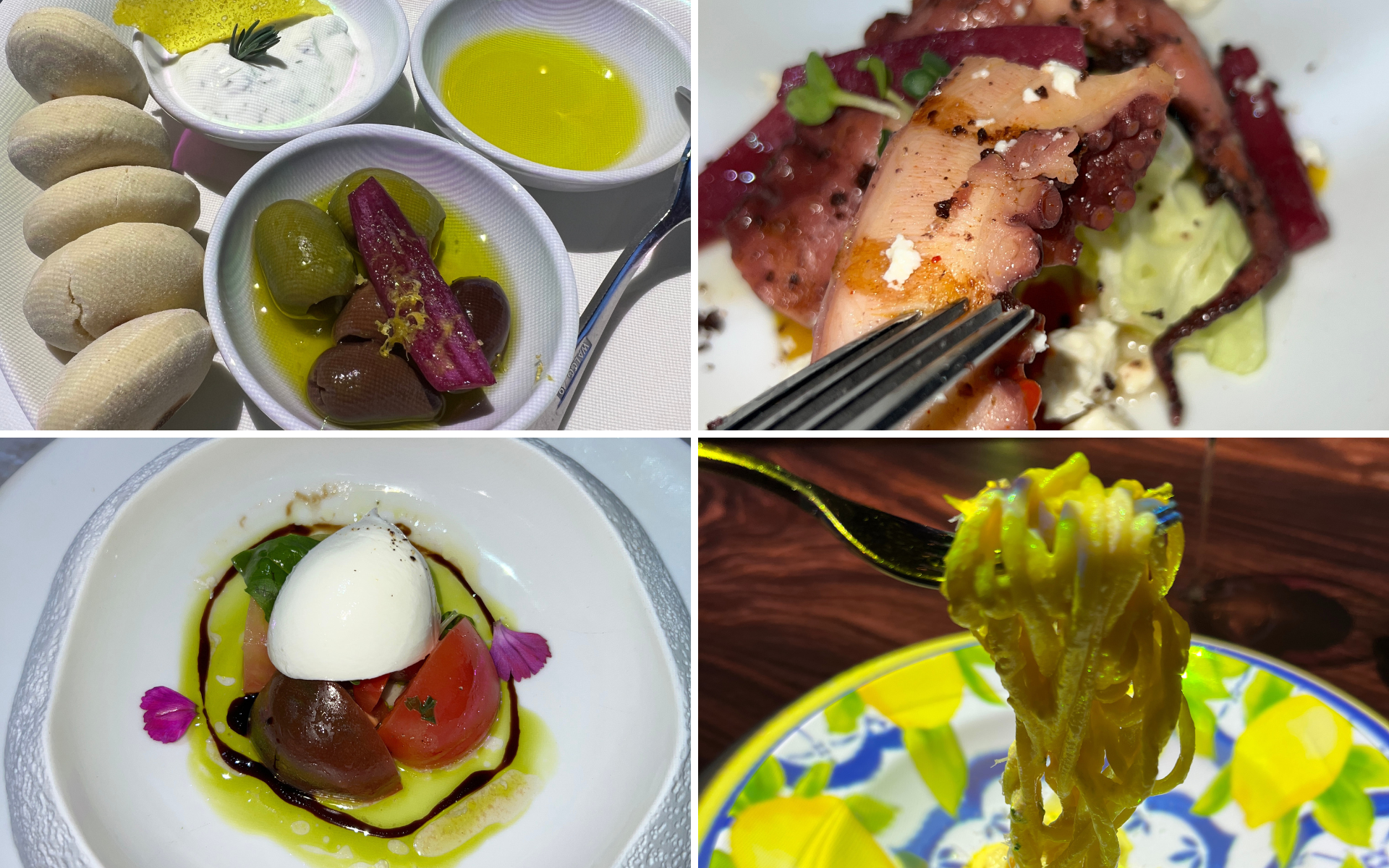 Guests who are invited will embark on a six senses journey through synchronized authentic storytelling, imagery, music, scents, cuisine and stunning visual film. Guests are introduced to local ingredients, artisans, passionate purveyors, and culinary methods simultaneously mirrored with a seven-course gourmet experience including wines that emerge from the story of each destination. I recently experienced 360 myself and here is what I was served:
First Course: Pita pockets, Tzatziki, olive oil, and olives
Second Course: Octopus
Third Course: Caprese
Fourth Course: Lemon Spaghetti
Fifth Course: Charcuterie and Crostini
Sixth Course: Prawn, steak, potatoes, carrots and truffles.
Seventh Course: Chocolate honey dome with honeycomb pieces
** Dietary accommodations can be easily made.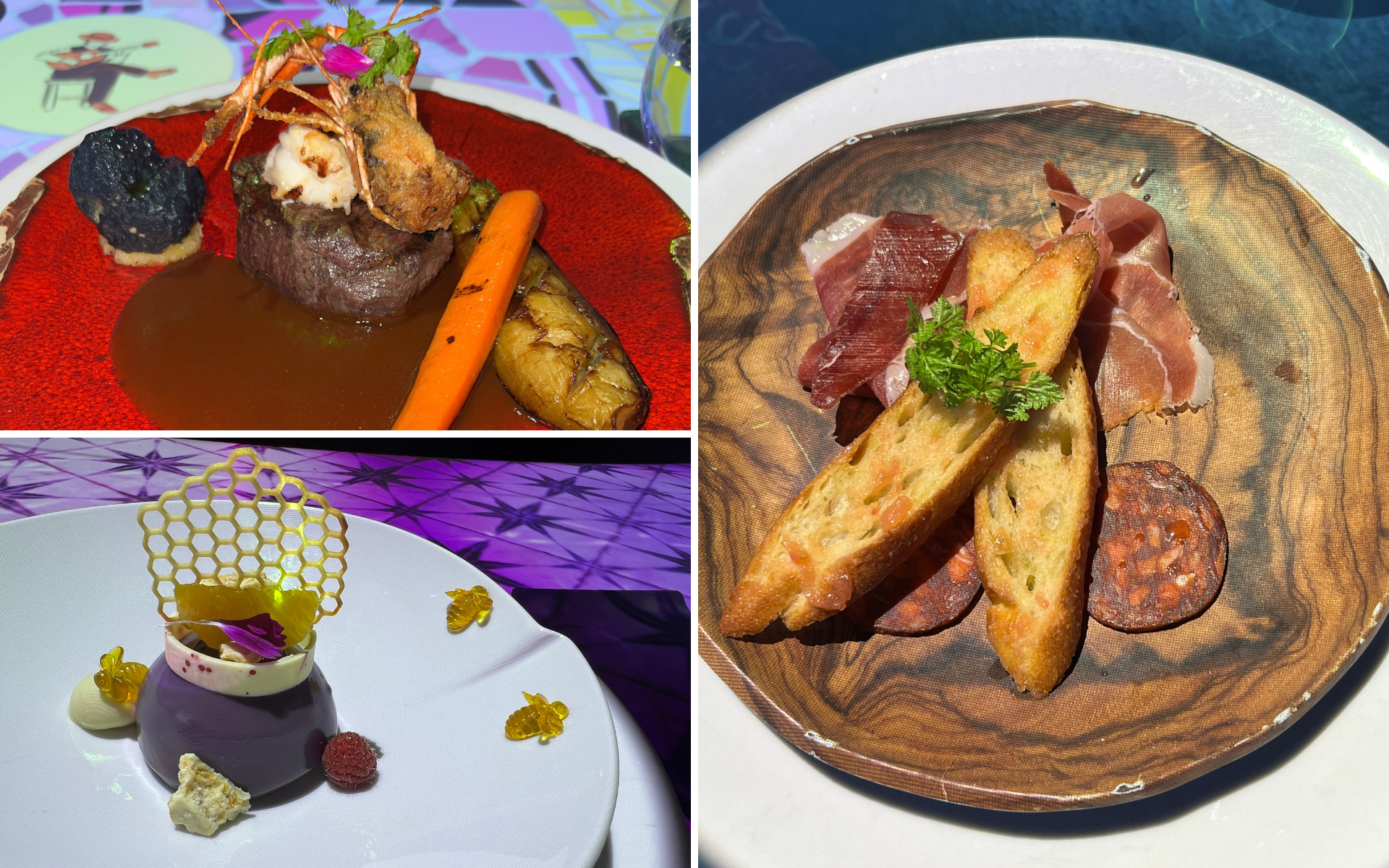 Are cocktails Included?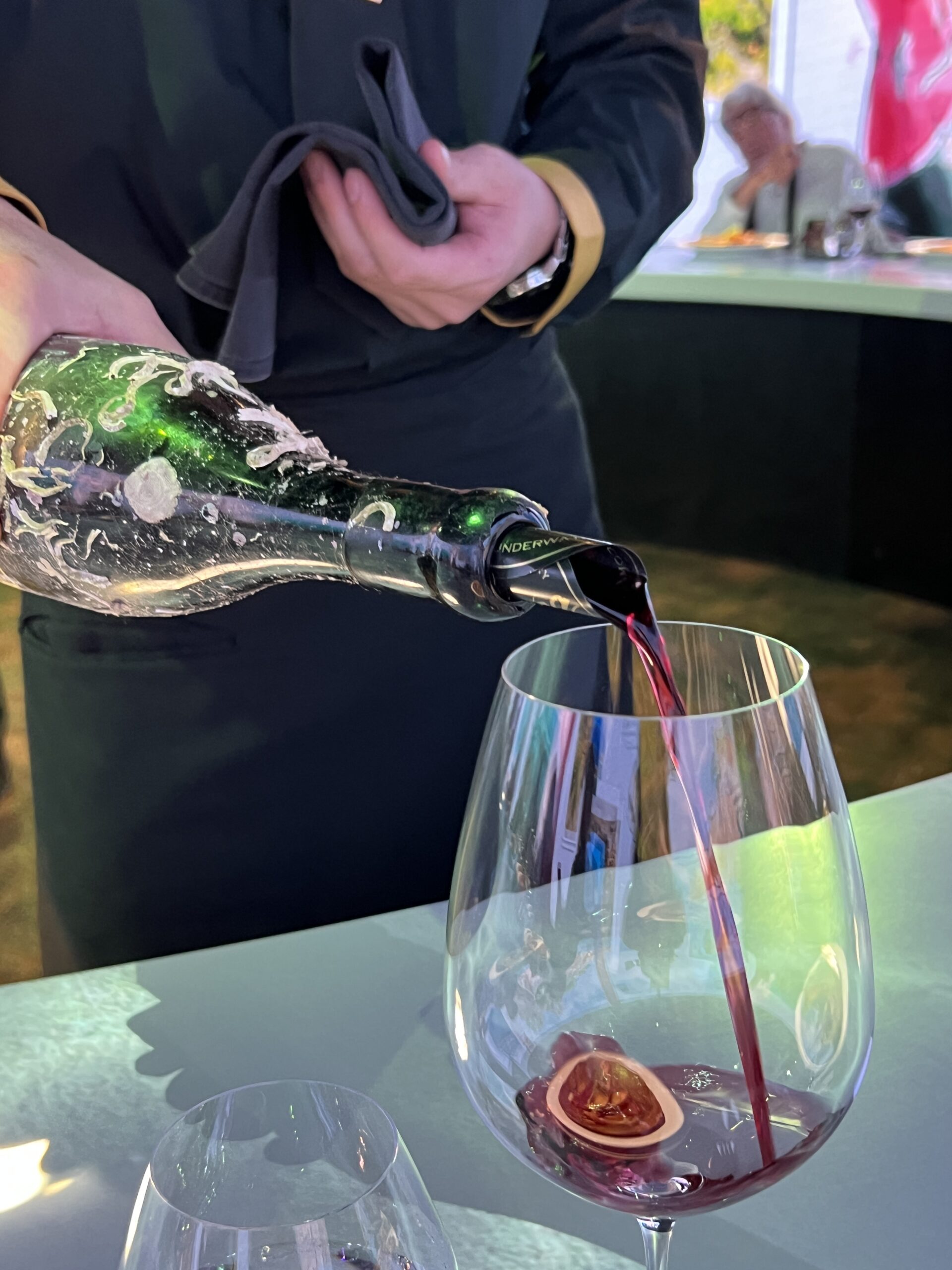 Yes, we had a glass of white Lacryma Christi Del Vesuvio and a glass a red wine and a cocktail during our meal.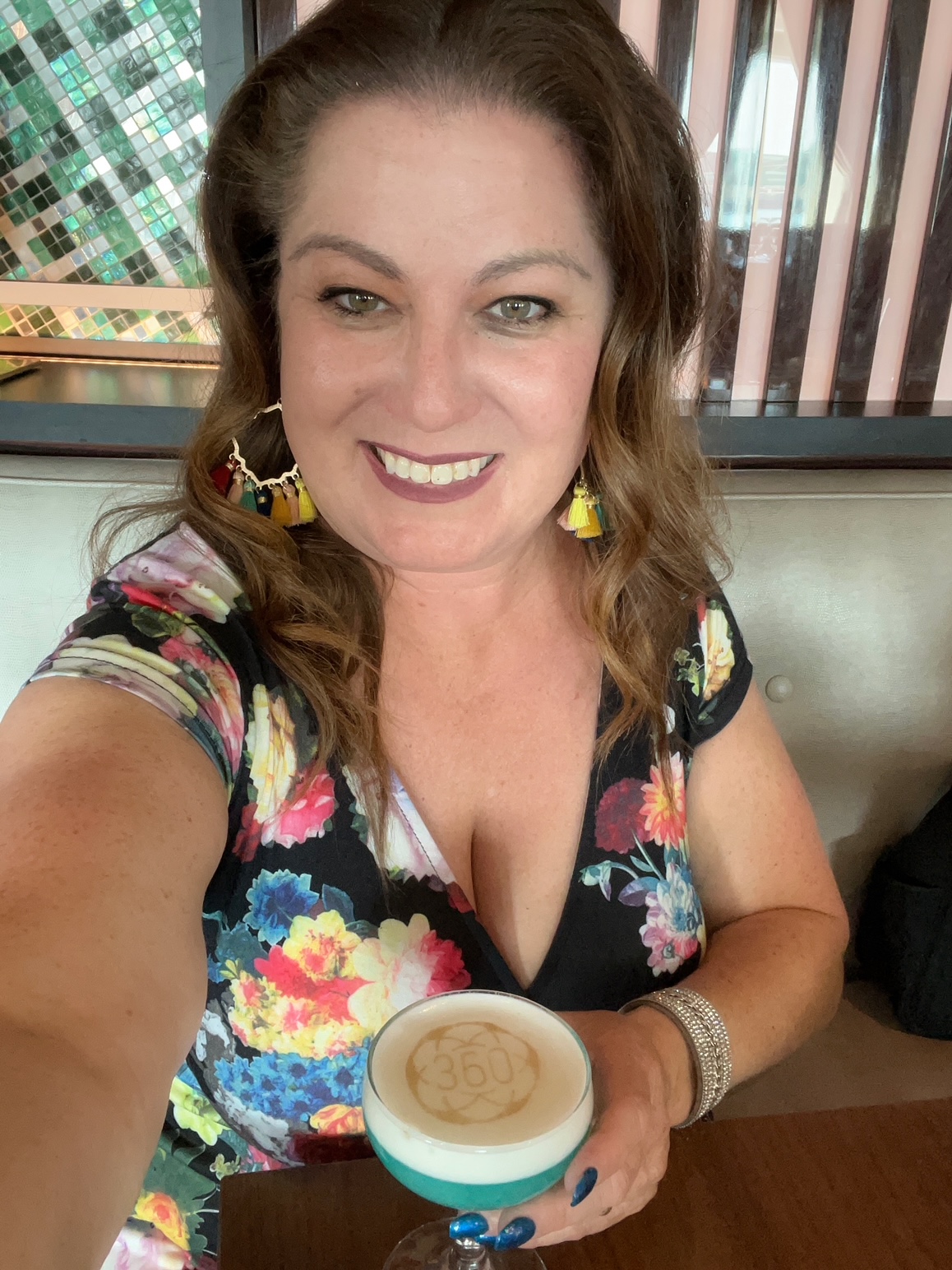 What Are Some Of The Surprises?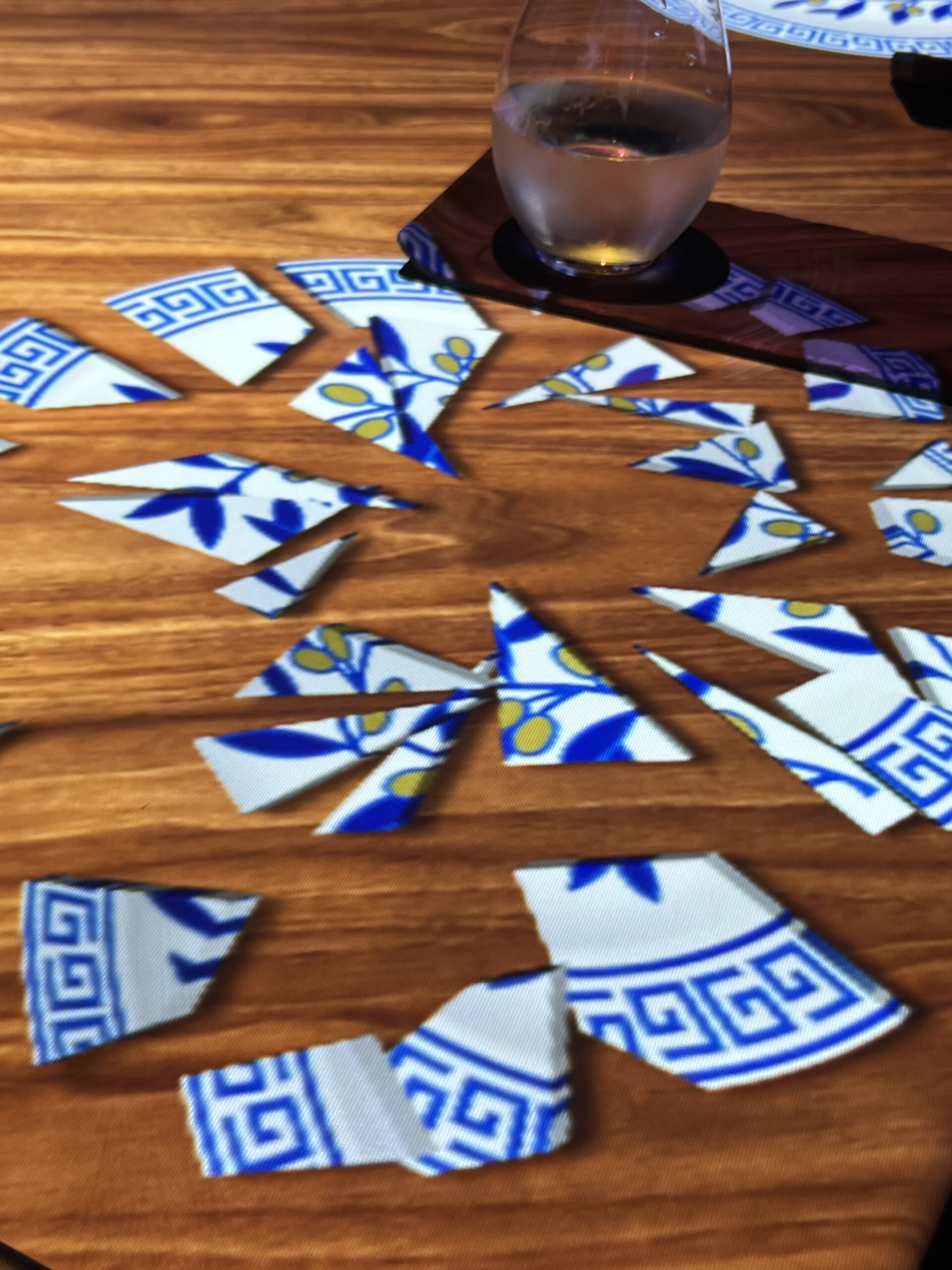 Well, I don't want to spoil it for you, but let's just say there are some fun visual effects.
Who can Book 360?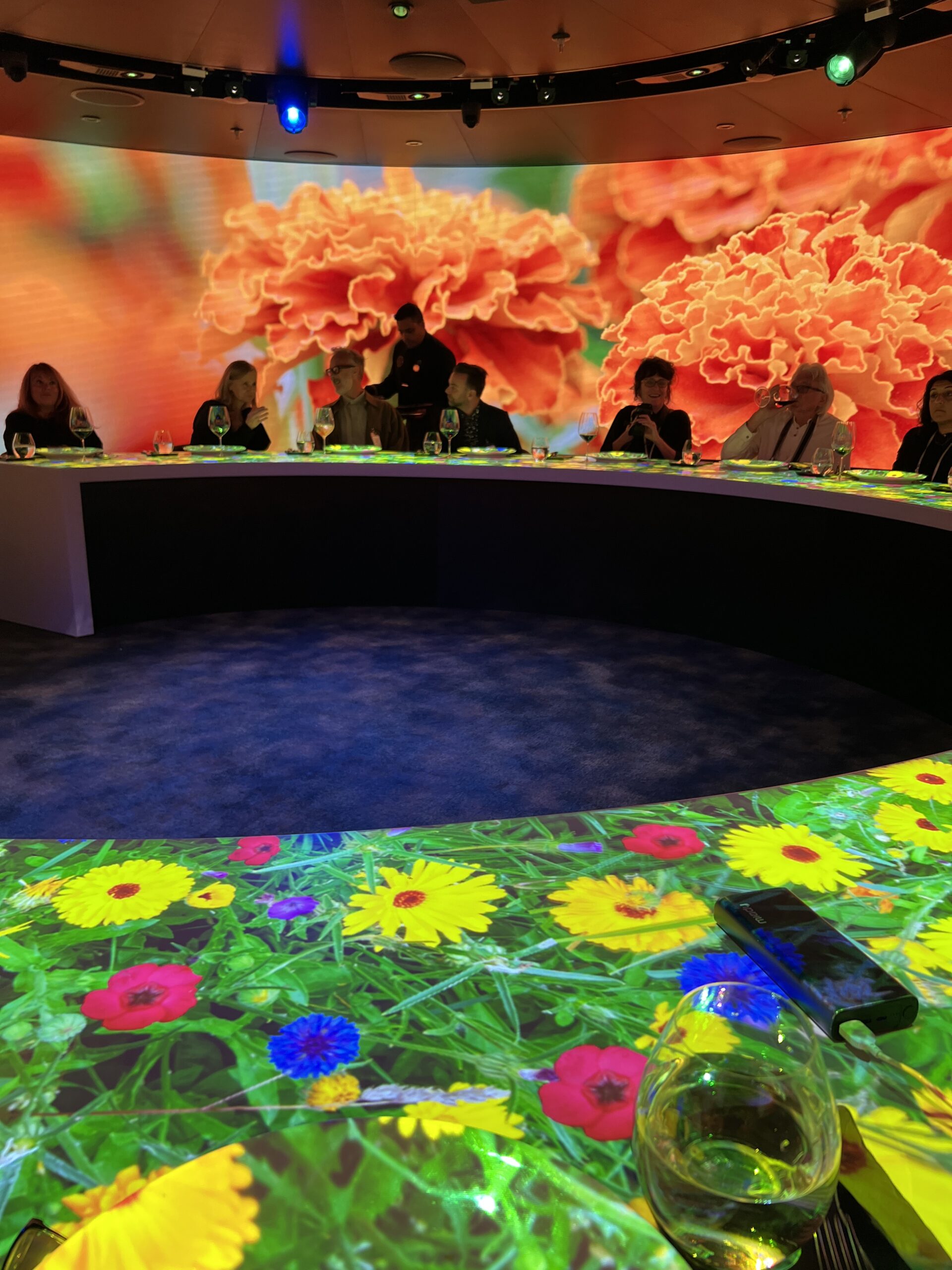 360 is an invite-only experience available to suite guests on The Discovery Princess or the Enchanted Princess
How Long Is The Experience?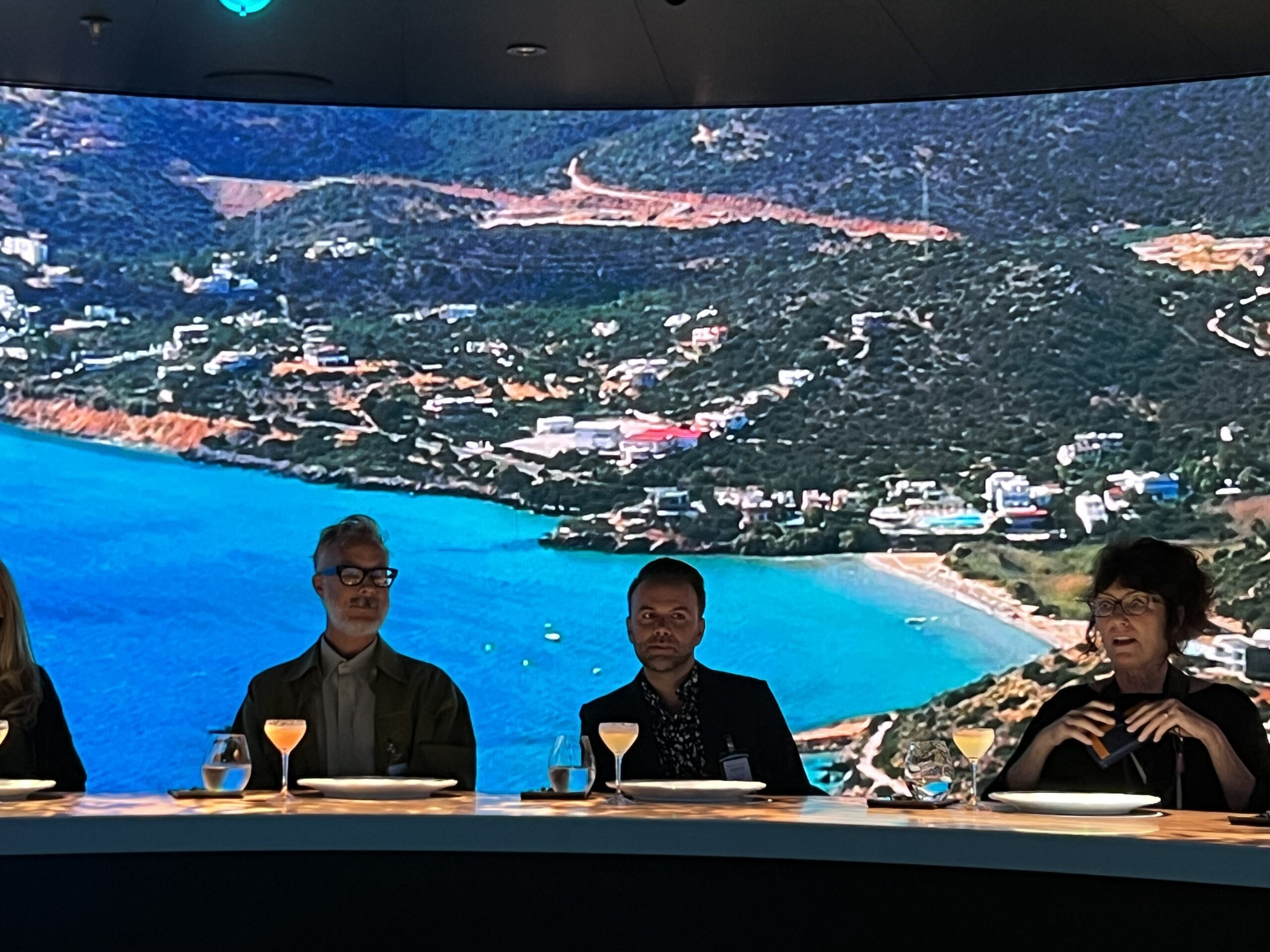 360 is a 90-minute celebration of the senses.
How Many Seatings are there?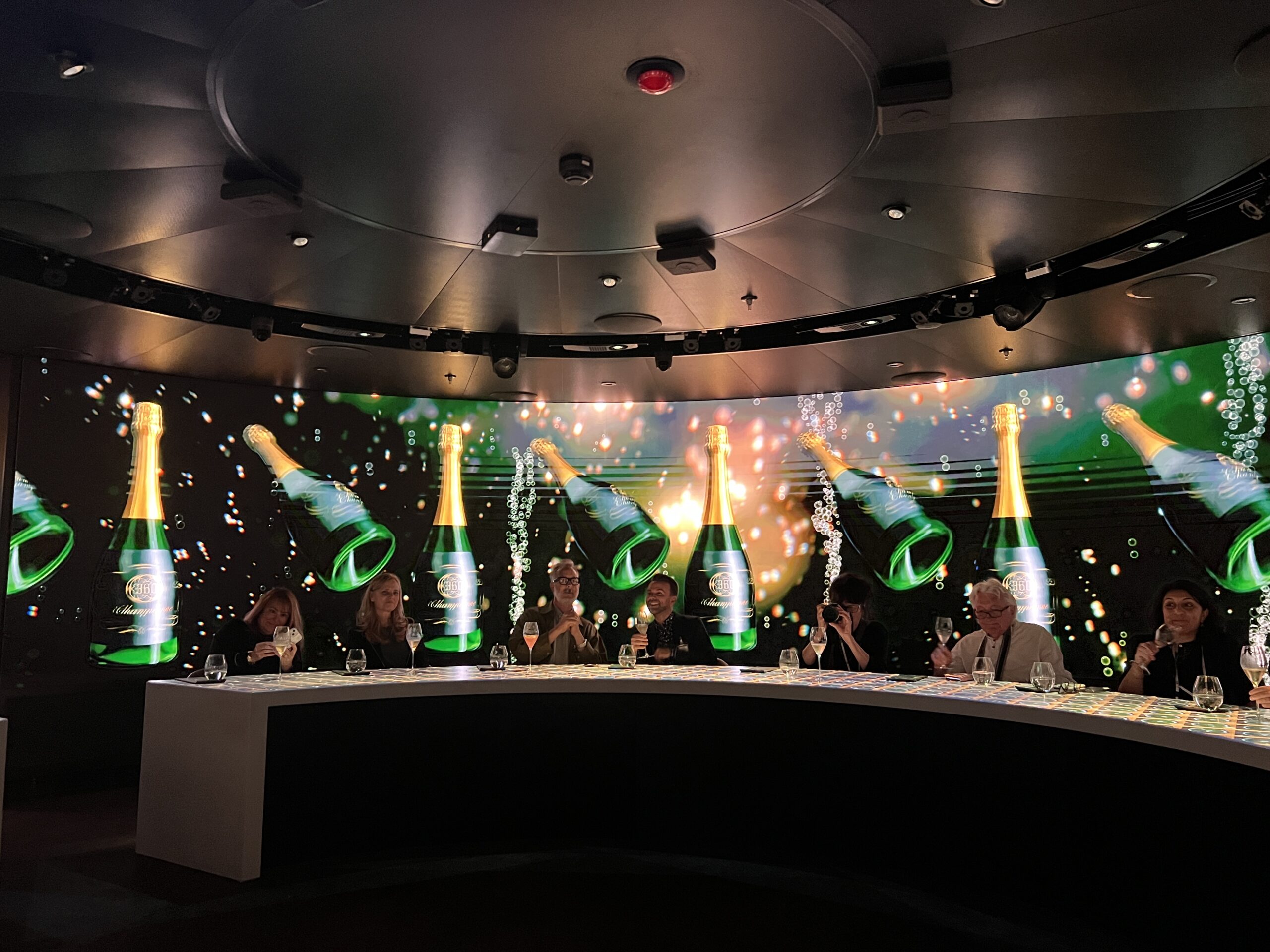 Two seatings nightly and the cloaked venue accommodates 20 guests.
Summary
360: An Extraordinary Experience is configurable and adaptable, with the Mediterranean taking the debut spotlight. Venue personalization is enabled by the OCEAN platform, the Internet of Things platform that powers the exclusive MedallionClass on all Princess ships, and, in addition, each guest receives a unique and limited "360" Princess Medallion that is only available to guests that have participated in the Extraordinary Experience.
An experience that is as memorable as it is priceless, 360 is currently available exclusively for guests booked in suite accommodations on Discovery Princess and Enchanted Princess or for guests sailing on the Discovery Princess or Enchanted Princess that book a future cruise with suite accommodations on any Princess ship including Princess Premier at non-cancelable rates. Invitation access may also be gained from participation in specific "VIP" casino gaming and retail event sailings.
More information about Princess Cruises is available through a professional travel advisor, by calling 1-800-PRINCESS (1-800-774-6237), or by visiting the company's website at www.princess.com.