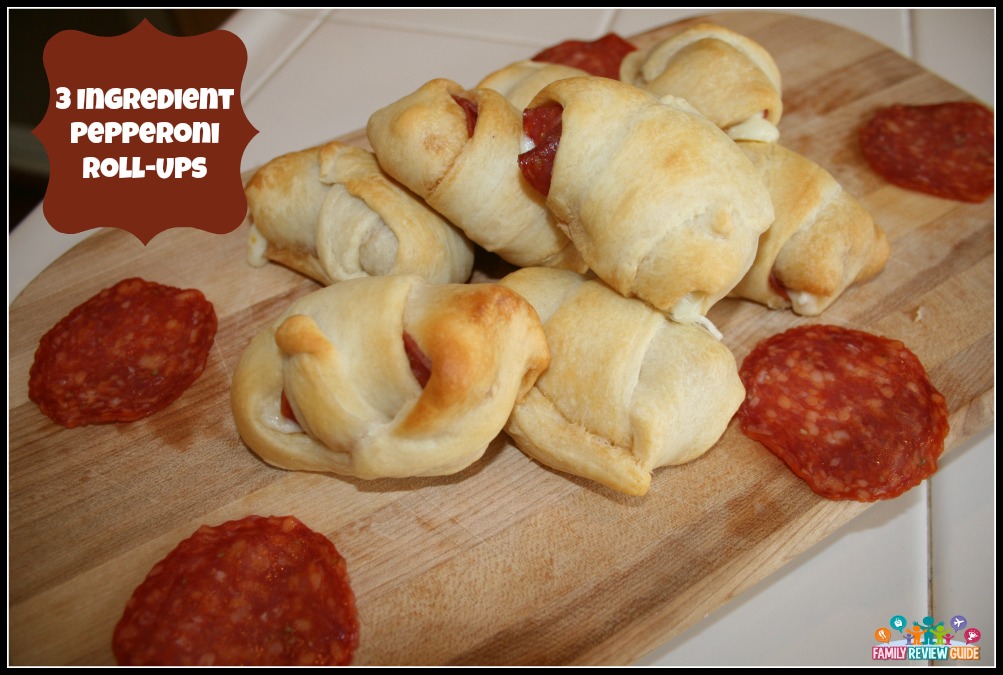 Now that summer is here it seems we have been pretty much living at the beach or the pool. And when we are not in the water I am shuffling my three kids to one of their many sports they are involved in. That doesn't leave a whole lot of time for lunch or dinner prep. So recently I was looking at Pinterest and I came across some pepperoni roll-ups from  http://twomillionmiles.wordpress.com.
They are super easy to make and only involve 3 simple ingredients.
Crescent Rolls
Pepperoni
String Cheese
Not only are they easy to make but they are fun too and the kids loved helping.
3 Ingredient Pepperoni Roll-Ups
First grab one (1) can of crescent rolls, one (1) package of pepperoni and four (4) sticks of string cheese. You do not have to use name brand items I just happened to be at Trader Joe's at the time I bought all this.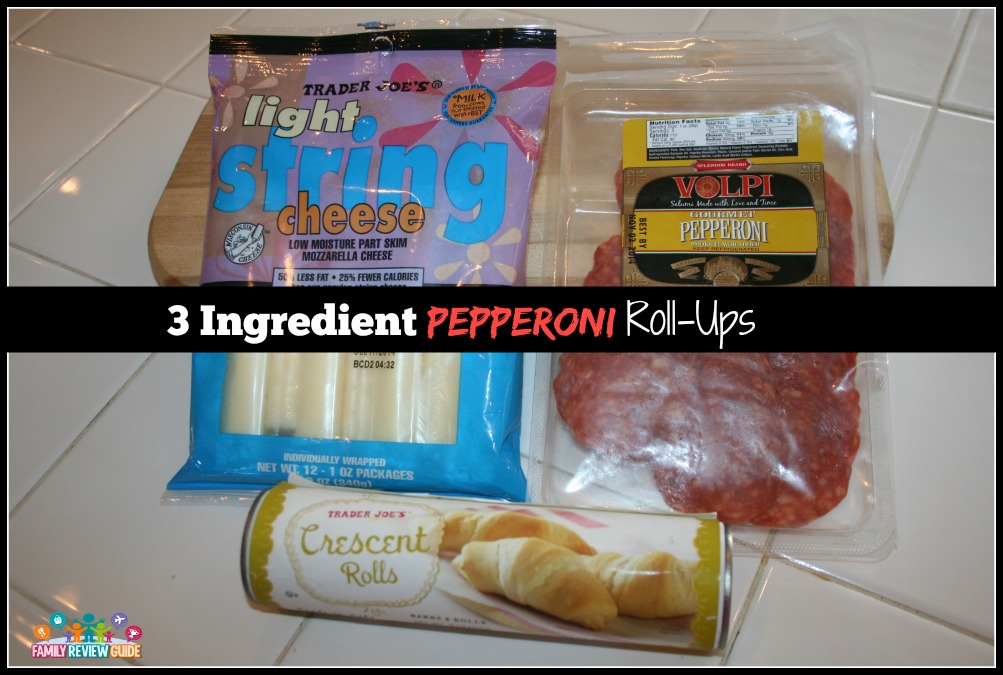 Cut the string cheese sticks in half so you have 8 sticks. You will need approximately 3-4 slices of pepperoni per roll-up.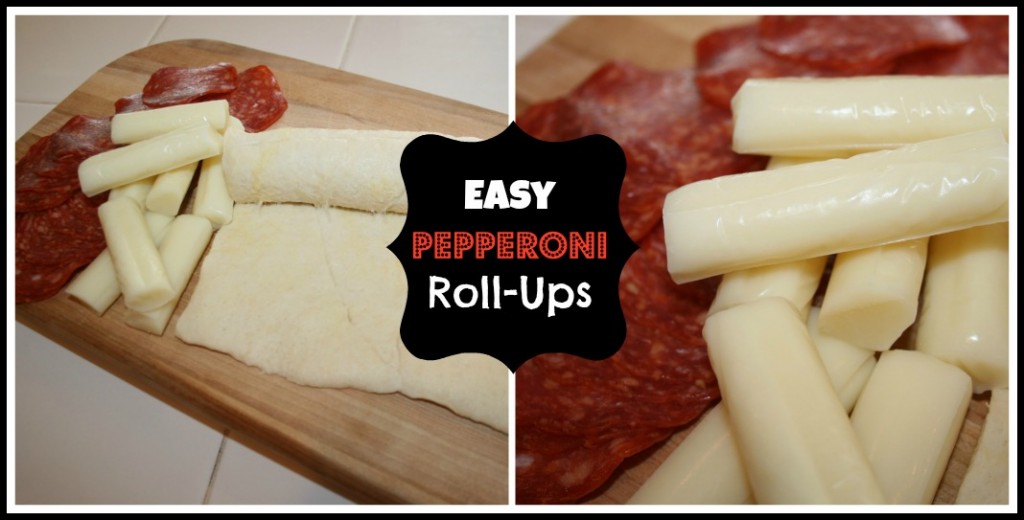 First, stretch out the pice of crescent roll a bit so it is wider and longer. Then, place pepperoni slices on top of unrolled crescent roll and place half of a string cheese stick on top.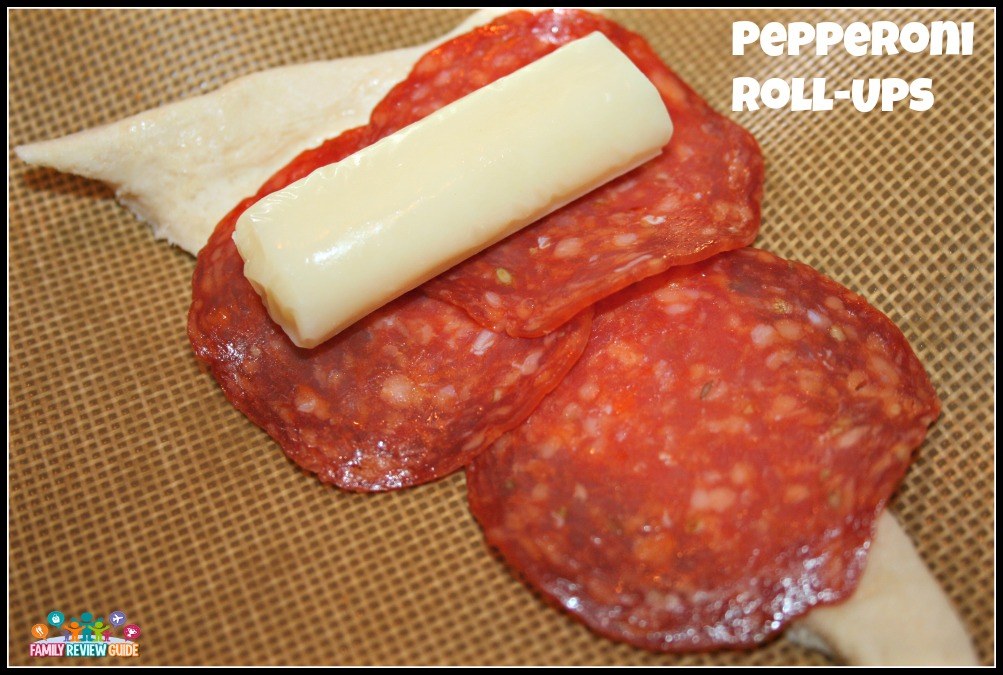 Now roll the crescent roll like you normally would. Use the ends and tuck them around so it holds everything in.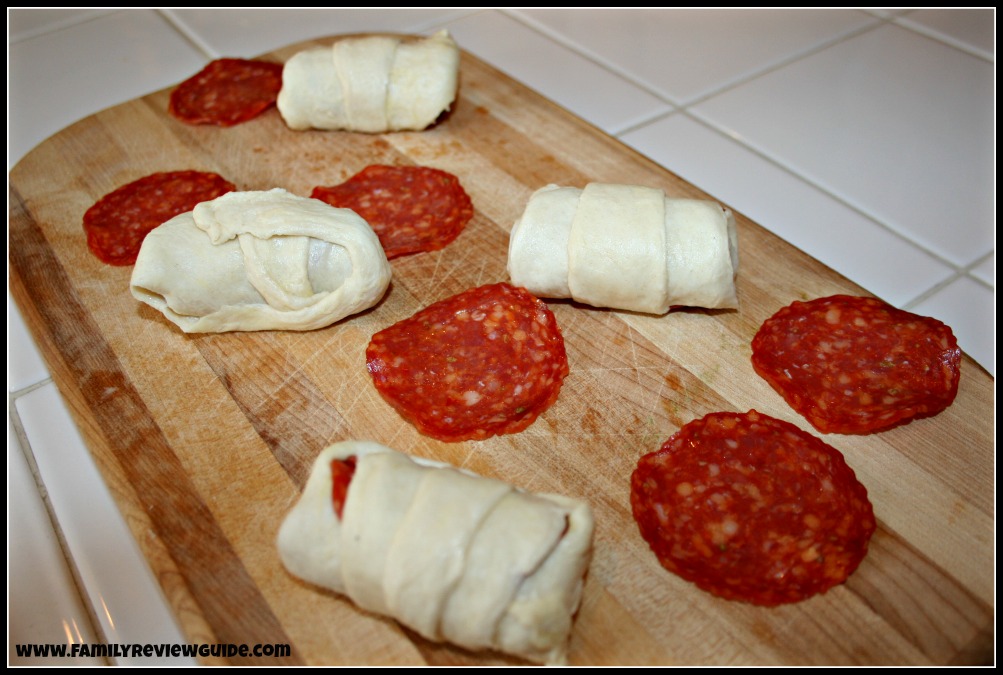 Now bake according to your crescent roll package instructions. Mine were 350 degrees for 12 minutes.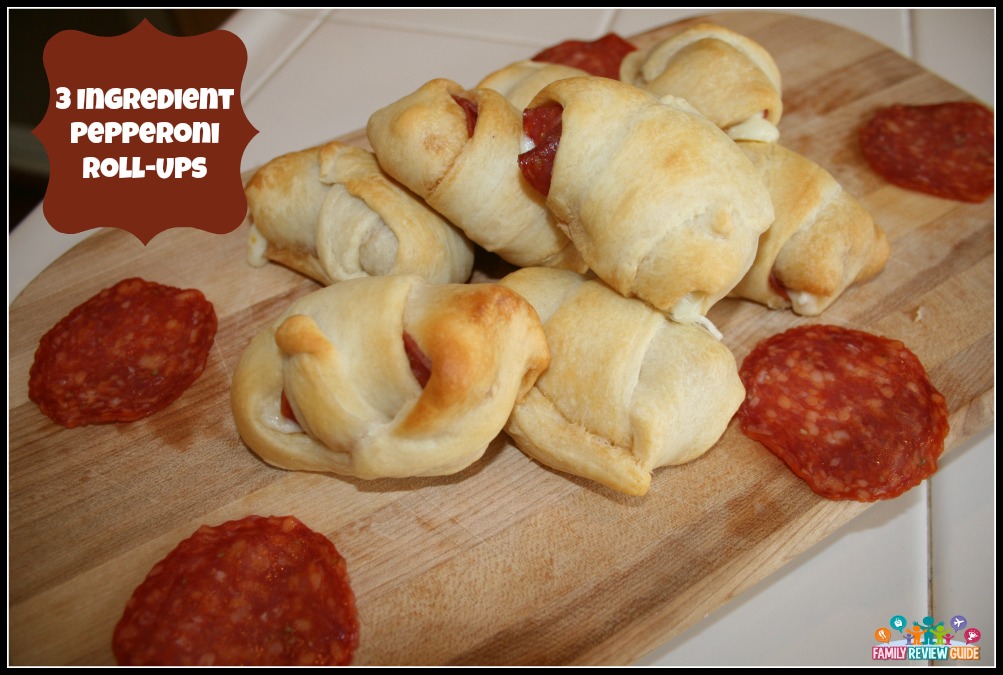 Eat and Enjoy! These babies cool quickly so there is no waiting!