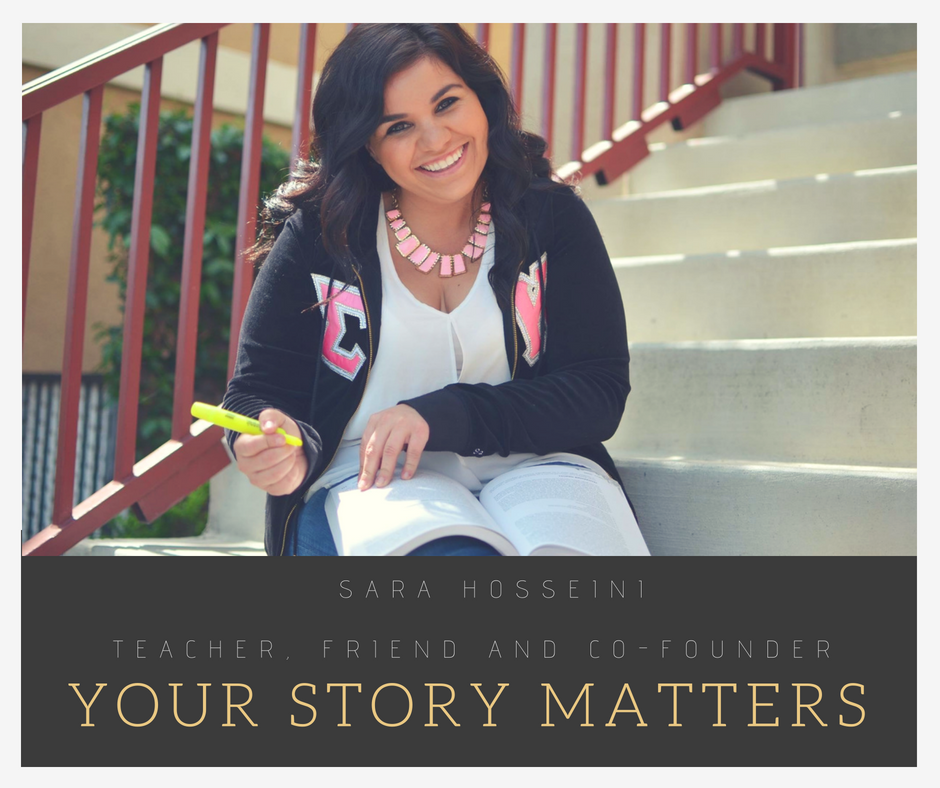 Teen suicide rates are on the rise, and unfortunately Orange County has experienced that firsthand with several recent suicides of kids who felt they had no other options. At a local high school, there were two within weeks of one another. Sara Hosseini, co-founder of Your Story Matters is trying to change that with her non profit by combating the issues that lead these kids there.
Intro
My name is Sara Hosseini and I'm a History Social Science teacher at Aliso Viejo Middle School. I have the amazing job of working with 6th-8th graders helping them navigate through the tough challenges of their teen years! Middle school is the place where students learn the skills that transition them from the elementary school climate to the independence and initiative required to be successful at the high school. At Aliso Viejo Middle School, we worked particularly hard to make sure our classrooms are student centered which promotes best possible experience for our students.
What was your motivation to found "Your Story Matters"?
Your Story Matters was founded with my good friend Emily Pufahl. We both were volunteer softball coaches for the city of Mission Viejo and we had faced two unfortunate suicides both occurring really close to home within the league. The softball community is really one big family, no matter what city or league you play for, so both of these losses really stuck with us. We started to realize that there were so many young people 12 or 13 years old who hadn't even began living their life yet, who wanted to already end their own life. That really got to us, and we knew that kids couldn't even be kids anymore. I mean what makes a 12 year old not want to live anymore? As a society we have to take a step back and look at this as an issue, we are not doing enough to protect our kids. We decided that we would start a nonprofit that would focus on the issues related to suicide prevention which include mental health, bullying, social media, and the LGBTQ community. We believe by combating these factors we can lower the risk of teen suicide.
What is the mission of "Your Story Matters"?
Your Story Matters is a nonprofit that advocates for issues that threaten our youth. Our goal is to lower the rates of suicide in teens by tackling the issues that lead them there. We focus on raising awareness, providing education and training on suicide prevention, anti-bullying campaigns, social media dangers, mental health, and the LGBTQ community. We hope that by showing our community that their story matters, we will save lives one day at a time. Remember your story matters.
As a teacher, do you implement some of the messages from "Your Story Matters" into your classroom?
Yes, I implement a lot of the messages from Your Story Matters into my own classroom because I feel like it is vital to create a space for students that is positive and safe. My classroom theme is all about kindness and that is a value I teach throughout the year. Kindness is something that Your Story Matters tries very hard to promote because a little kindness to people goes a long way, especially to those who are struggling with different situations. My students always know in my classroom we value respect for others and their differences and I believe that is something that I've taken from the Your Story Matters message. Basically my students know that each of them is unique and important in their own way, and we will cherish that. Just like our organization values each person's unique story, everyone has a story, and we want to hear it.
How does bullying impact a students' health?
Bullying impacts students' health in so many ways, both physically and mentally. This is a huge problem in every school, and I know our school particularly makes it a very high priority. Bullying has the normal physical impacts on a student but I might even argue the more severe impacts are the negative outcomes such as mental health, substance abuse, or even suicide. Kids who are bullied can experience mental health issues which can include depression, anxiety, sadness, and changes in sleeping or loss of interest in activities. Furthermore students can face decreased academic achievement, such as a lower GPA and less school involvement. When thinking about someone getting bullied these drastic outcomes can be really life changing for them.
What are the greatest obstacles you have faced so far in this non-profit journey?
The greatest obstacle so far has been getting people to learn about us. It's really hard when you have a great idea and you want to change the world, but you have to first get people to know that you're serious and dedicated. It's just a difficult task to get people to know who we are and what we are doing in order to get them to support us. It's also been pretty tough financially to start the organization. I'm a second year teacher, in grad school and my business partner is working part time, and a full time college student so financially we are two young people just trying to help our community. I never imagined starting a nonprofit would cost so much, but I know in the long run, we are going to save lives and it will be worth it.
We all know bullying doesn't necessarily stop after finishing school. What advice do you have for professionals who may be dealing with bullying in the workplace?
It's unfortunate, but it's true, bullying does occur in our adult life and it is something we do need to learn how to deal with effectively. My best advice is to always stand up for what is right. We all have different values and morals that we grew up with, but at the end of the day we all know when someone is being mean or treating someone poorly. So if you can offer someone support, I always say do it. I also suggest to avoid negative people who may be trying to bully you. If it gets to be problematic then you take the next step and go to your superiors because no one deserves to feel uncomfortable in any situation.
What is your top tip for people who are having a tough time to boost their confidence back up?
My top tip for boosting confidence would be simply doing something every day that helps care for yourself and that makes you feel good. So this could really be a variety of things but for adults we see things like going to the gym, putting on make-up, eating an extra piece of fruit, doing a creative writing, taking a walk, talking to a friend, simple things like that. For youth this could include coloring, practicing sports, taking a walk, writing, starting a new blog. Simple things like that. Basically you want to feel accomplished when you are done, and hopefully whatever you did helps your body physically as a way to release dopamine and serotonin.
How can others help you on your mission with "Your Story Matters"?
Well, others can start helping by sharing our name! We are on all social medial platforms at Your Story Matters or visit our webpage http://yourstorymatterss.org/. We are also looking to partner with different organizations in the future to put together support meetings for teens. Feel free to spread our message of kindness and use the hashtag #yourstorymatters to promote positivity and kindness to let everyone know they are valued, important, and their story matters! Anyone who is looking to get involved with our mission please feel free to contact us at [email protected] and [email protected].
Donate
You can donate to this amazing cause here.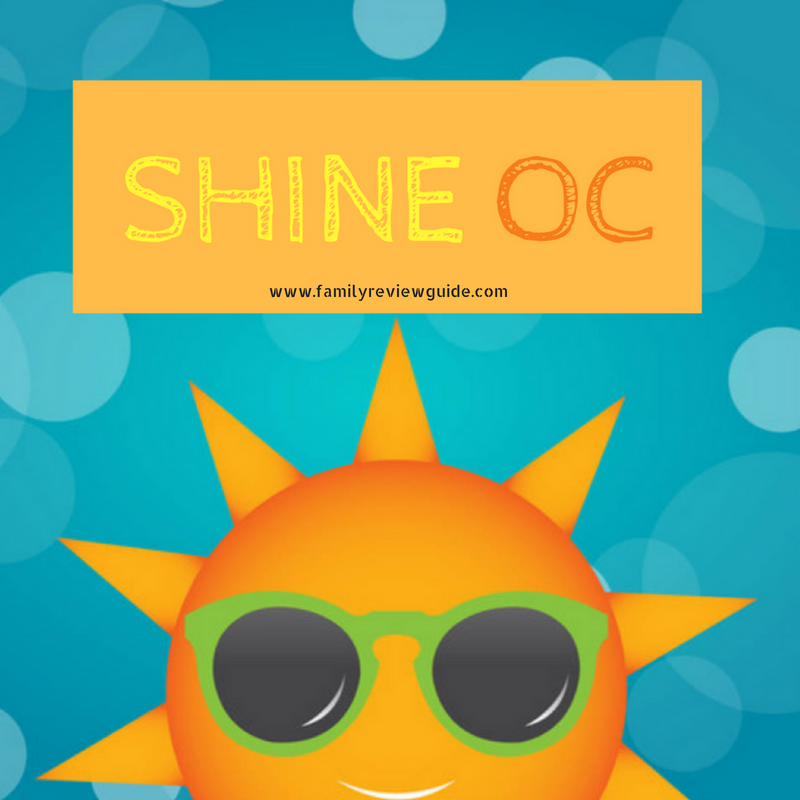 Shine OC is a monthly series about exemplary employees, families, kids and more in the OC community.  It includes interviews, photos, videos and enlightening stories. If you know of a special person who would like to be in the spotlight, send us an email at [email protected].