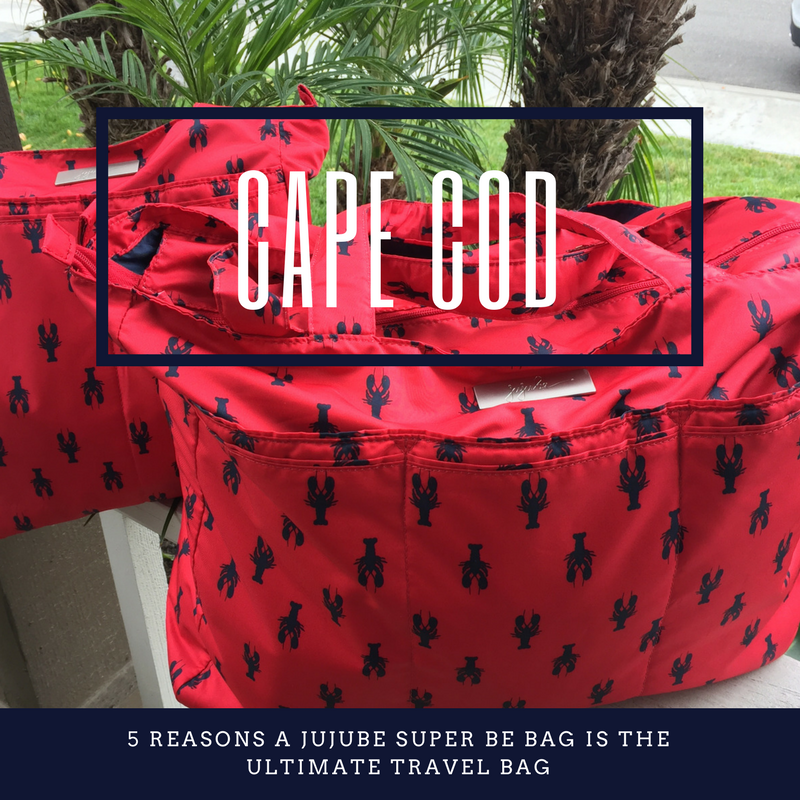 Traveling with kids, whether it's on vacation or just to the beach or pool can sometimes feel like taking a herd of wild goats on a holiday. Ok maybe that is dramatic, but with the right travel supplies a family outing can feel like a big win when you are feeling organized and prepared.
That is where the JuJuBe SuperBe Bag comes in! This tote has SUPER powers! It's SUPER cute! It's SUPER light! It's SUPER stuffable! It's SUPER versatile! Plus its zippered top will help you get through the X-Ray machine at the airport at lightning speeds!
Blogger Tip- If you buy the "Be light" bag you and your little mini me can match!! Here are 5 reasons why the  JuJuBe Super Be bag is the ultimate travel bag: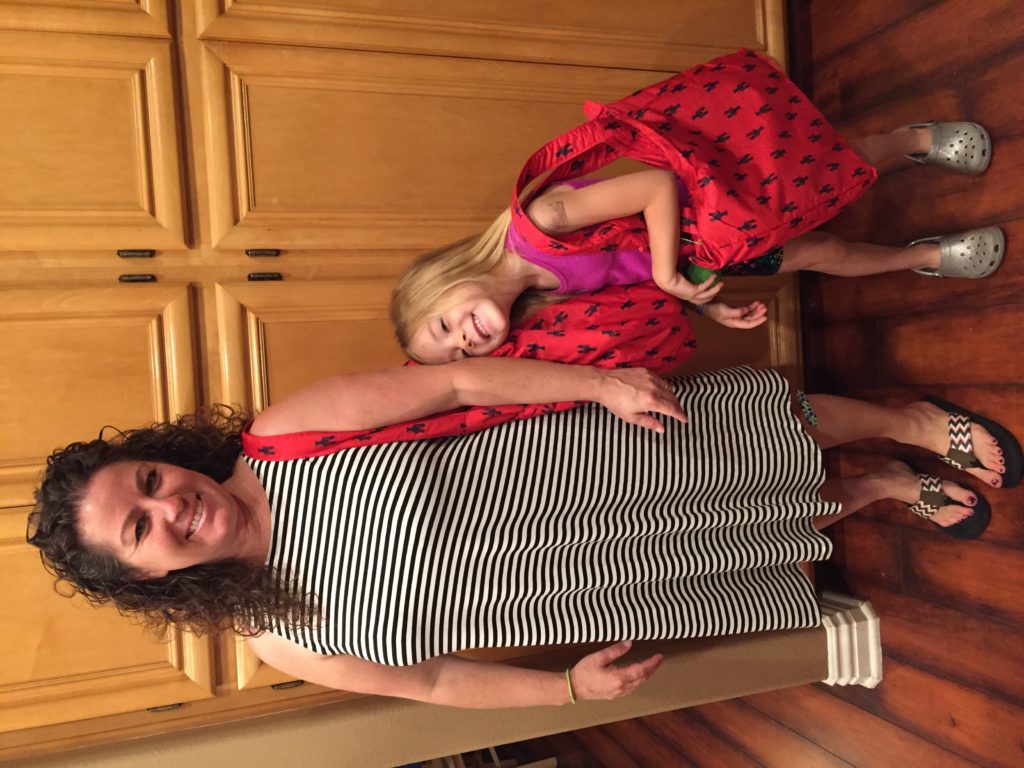 The Super Be bag has a Zippered closure on top. This will help keep your stuff inside when it falls over or get dumped upside down. I can't tell you how many times my other bags have gaps where things like my lip gloss or loose change fall out.
 Large back pocket has a snap closure and is perfect for magazines, folders or papers. If you are flying on a plane this bag fits nicely underneath the seats and is easily accessible. Stash some of  your favorite reading material in this pocket or if you are a teacher you can grade papers quickly without fumbling through your bag.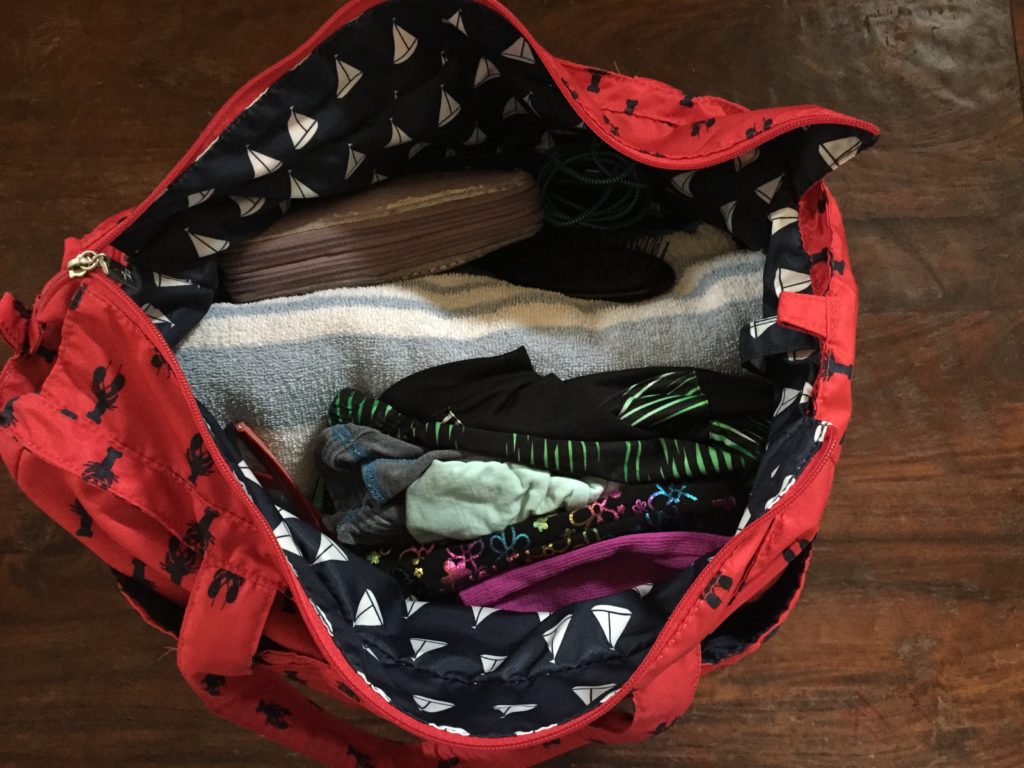 It's Huge and hold so much stuff. Pictured above is what I packed for a trip to the waterpark and still had plenty of room. I fit in 3 towels, a change of clothes for 2 kids and myself,  hair brushes, my wallet, sunglasses, hats, sunscreen, phone cords and phone batteries and that doesn't even use the front pockets!
It's Machine Washable! I don't know of any bags I have had before this one that were washable after traveling to amusement parks, restaurants, parks and beaches. I started noticing some dirt spots and stains when we got back from our trip so I just popped it in the wash and now it's looks brand new. No color fading or anything. Plus the Agion® treatment protects the liner by inhibiting the growth of odor-causing bacteria, mold and mildew.
The Tote straps have a 12-inch drop. This makes it convenient to wear on your shoulder without it rubbing under your arm or having to drape a bag across your body.
Where Can I buy  A JuJuBe SuperBe Bag?
Amazon has a large selection of JuJuBe Bags in Super Be size as well as other sizes and many lines. Here is the JuJuBe Super Be Lobster bag I have in "Cape Cod" line. I just love it!
For More Information visit JuJuBe on Facebook and on Twitter.